Get 15 of the BEST 4th of July Recipes in one place! Delicious and easy to recipes that are perfect for celebrating Independence Day with family and loved ones.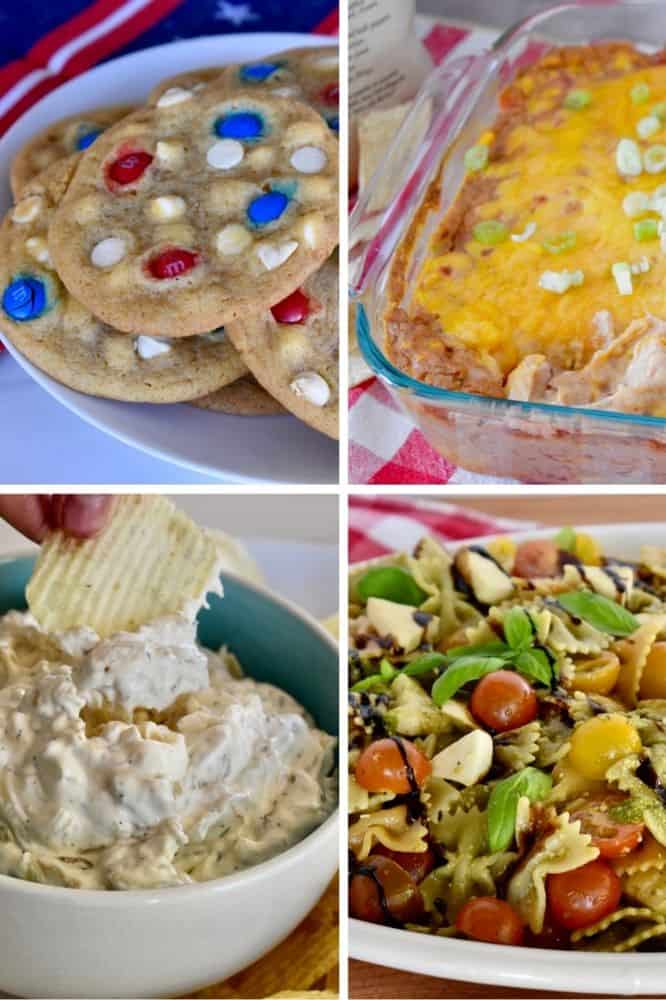 The 4th of July is a great time to get together with friends and loved ones to celebrate. It is the quintessential summer party that screams fun and relaxation. This 4th of July BBQ menu is easy full of easy make-ahead recipes so you can get out and spend time with your guests.
Be sure to check out these fan-favorite recipes that are perfect for sharing. With a little bit of prep, you can have a truly stress-free and fun celebration with family and friends. So fire up that grill and enjoy our country's Independence Day!
I've got you covered with all of the recipes you'll need from appetizers to grilling to desserts. And don't forget the sides! Read on to see how delicious and easy these recipes are.
Also, be sure to sign up for my weekly Newsletter and follow me on Facebook!