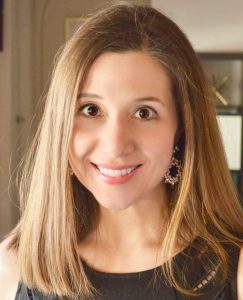 Welcome to This Delicious House! My name is Angela and I live in Tempe, Arizona, with my husband, three daughters, and two rescue chihuahuas. My passion is cooking and my focus is make-ahead meals and simple party planning. 
I truly love to cook! It's my happy place and gives me a creative outlet which I need to feel human (yes, I love it that much!) However, having three little kids and a working part-time as an attorney, doesn't afford me much time in the kitchen.
Make-Ahead Recipes
That's why I started This Delicious House – so I can provide myself and readers delicious and simple recipes that all have some sort of make-ahead component to them. Because there is nothing worse than feeling the scramble of putting together a recipe when you have hungry kids or party guests waiting. I've learned that every recipe can be simplified and has a do-ahead portion to make meal prep and party prep enjoyable. I'm here to show you how to make-it-ahead without breaking a sweat!
My most popular recipe ever on the blog is Baked Ravioli with Chicken and Broccoli. Fast and tasty, you'll love the ease of this simple no-boil cheese pasta bake that's out-of-this-world delicious!
Simple Party Planning
In addition to make-ahead recipes and meals, I also love to write about simple party planning. I have thrown many parties over the years and feel like I have them down to a science at this point. Stick with me and I'll show you the tricks and processes to having fun and stress-free get togethers for adults and kids alike.
If you want to throw more parties but are overwhelmed by the stress of it all, be sure to check out my Party Planning Guide in 5 Easy Steps. I've broken down the steps involved in party planning to give you a stress-free guide to have a fun party.
Thanks so much for stopping by! Be sure to sign up for the newsletter so you can stay up-to-date with This Delicious House and get easy make-ahead recipes to your inbox.
Also, feel free to email me anytime with your questions or comments at: [email protected]