What's better than a loaf of fresh baked banana bread? Try this tasty and healthy one bowl banana bread recipe made with chia, flax seeds, and ripe bananas.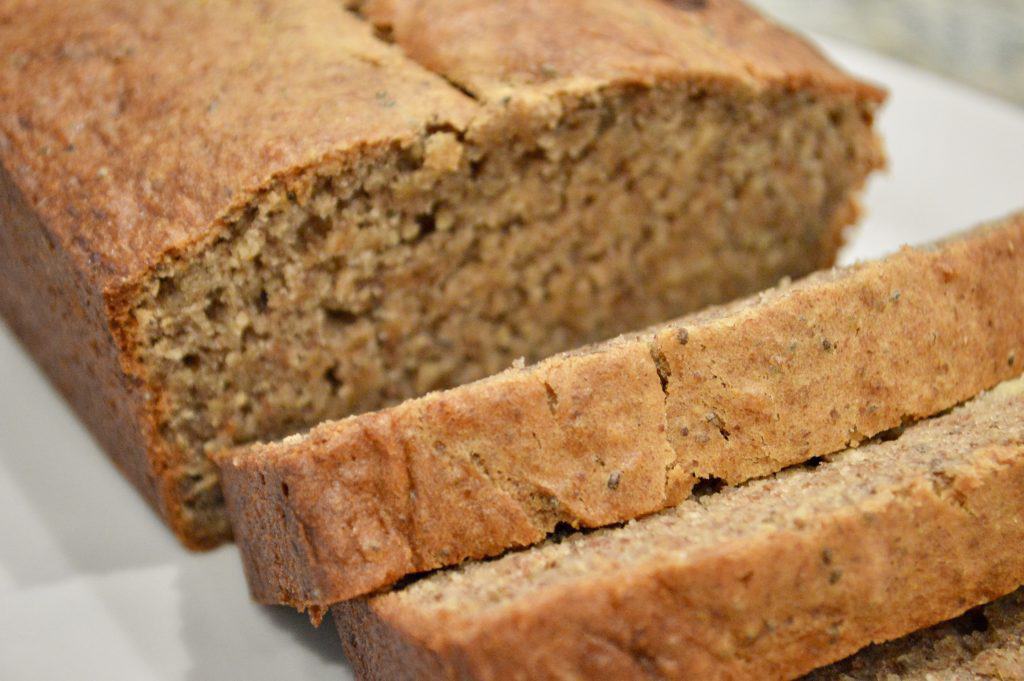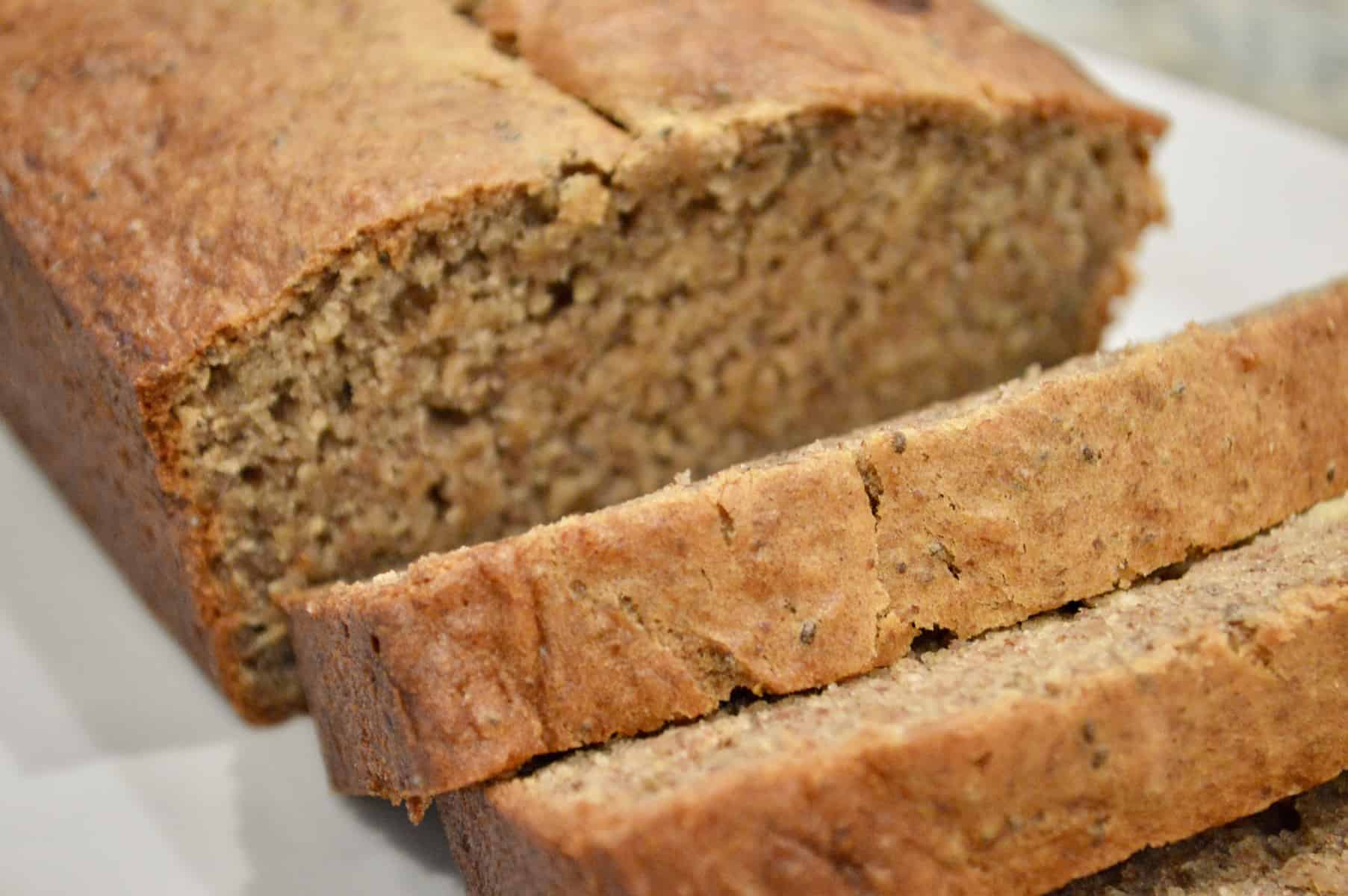 If you're a mom like me, you always have bananas in the house. And if you shop at Costco like me, you always have a LOT of bananas in the house. Which means, they usually go ripe and brown before being eaten. No need to fret, this is the prefect ingredient for one bowl banana bread!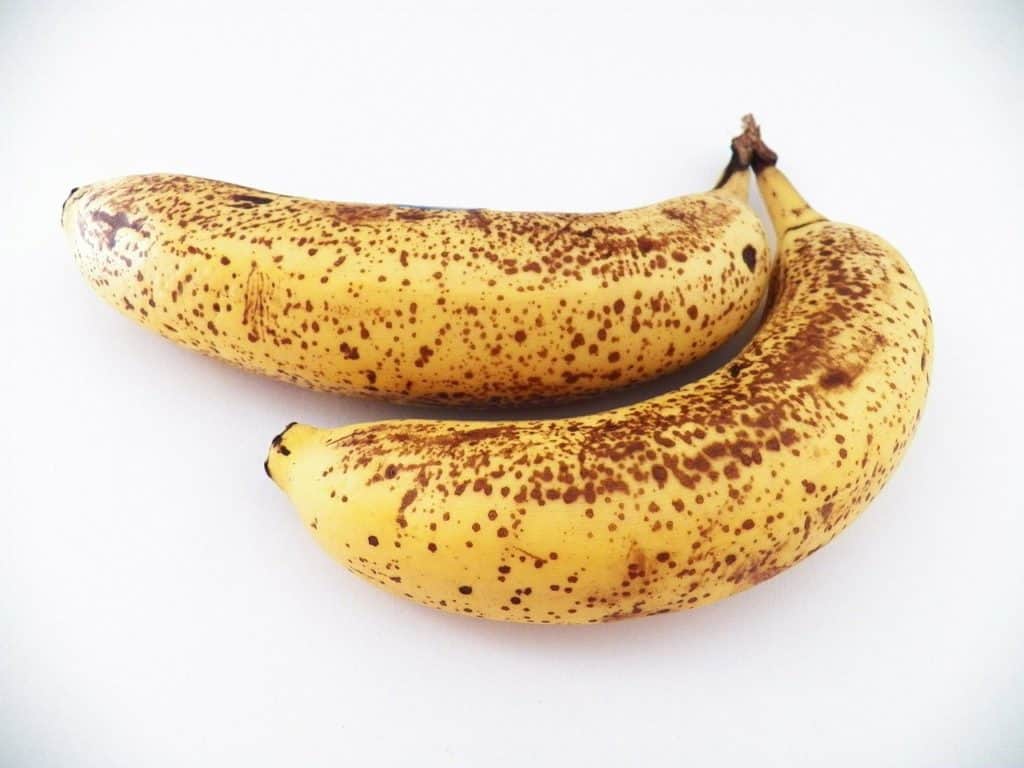 One Bowl Banana Bread
One Bowl Banana Bread is a go-to staple. Kids love to eat it for breakfast or a snack, and it's easy to eat on the run. I have tried out tons of banana bread recipes in my time, but I have managed to create my favorite. And the best part, it's super easy to make and is actually a much healthier version than you'll find at the coffee shops.
The secret to make this super healthy are the flax and chia seeds! I love them because they add a lot of fiber but don't alter the flavor. So I can add them to the recipe without my family knowing… score!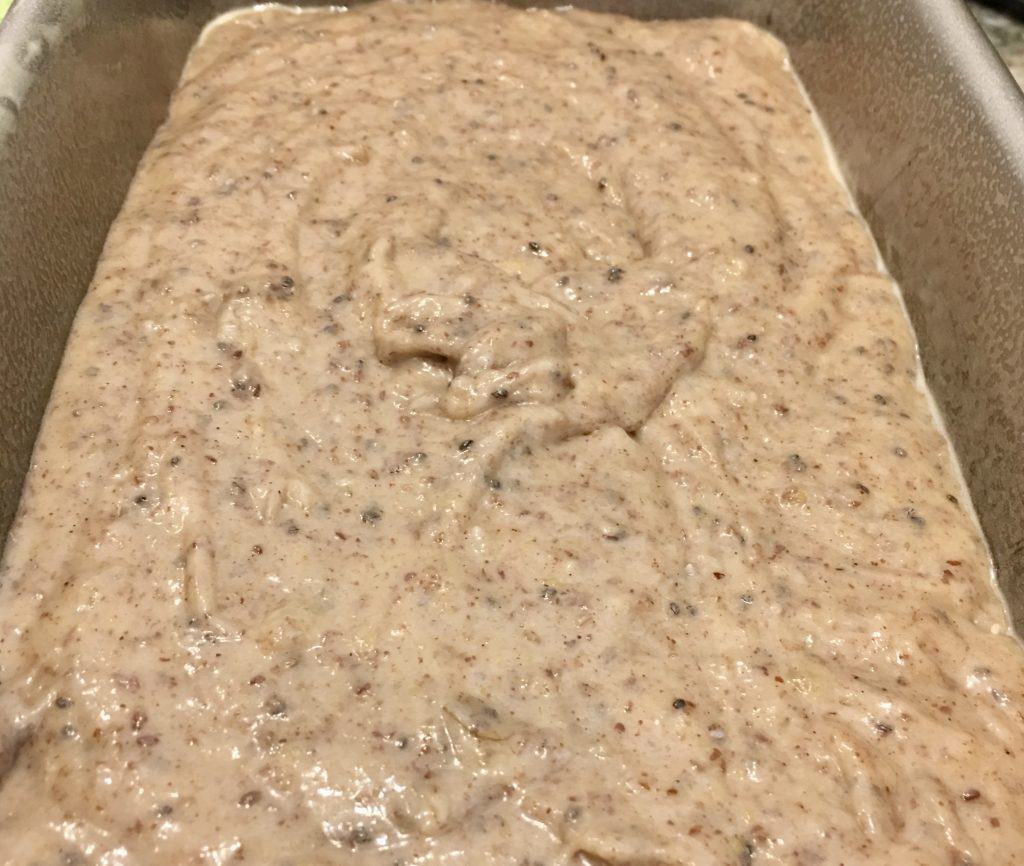 Make in one bowl and pour into greased pan… so easy!
The other great part, one bowl! Yes, I know. You should mix the dry ingredients and then add them to the wet, but honestly, I've done it both ways and I never can tell the difference. As long as you incorporate wet and dry together well and don't over mix the batter, you are good to go. Unless you like to wash extra bowls… yeah, I didn't think so.
One Bowl Banana Bread
Easy and healthy, you will love this banana bread!
Ingredients
1 1/2

cups

mashed ripe banana

about 3 bananas

1/3

cup

plain fat-free yogurt

I use Greek yogurt

1/4

cup

melted butter

2

large eggs

1/3

cup

granulated sugar

1/2

cup

packed brown sugar

1 1/2

cup

all purpose flour

1/4

cup

ground flax seed

2

tablespoons

chia seeds

3/4

teaspoon

baking soda

1/2

teaspoon

salt

1

teaspoon

ground cinnamon

cooking spray
Instructions
1. Preheat oven to 350 degrees.

2. Mash bananas in a large bowl. Add the yogurt, melted butter, eggs, brown sugar, and granulated sugar to the bowl. Beat with a mixer on medium speed until combined.

3. Add the flour, flax seed, chia seeds, baking soda, salt, and cinnamon to wet mixture. Mix with a spoon until combined. Pour batter into 9 x 5 inch loaf pan coated with cooking spray.

4. Bake loaf for 55 minutes or until a wooden pick inserted in center comes out clean. Remove from oven; cool 5-10 minutes in pan on a wire rack. Remove bread from pan and cool completely. Enjoy!
So if you have ripe bananas and you want a fast and easy recipe your whole family will love, be sure to make this One Bowl Banana Bread… so good you'll actually look forward to your bananas turning brown!
Try out my other easy make ahead breakfast ideas like Sausage and Cheese Breakfast Tart
Sign up for our weekly newsletter and never miss a recipe!