Don't miss these great Taco Bar Ideas and throw a fun party with a Mexican Buffet Menu that's perfect for any occasion like Cinco de Mayo!
Taco Bar Menu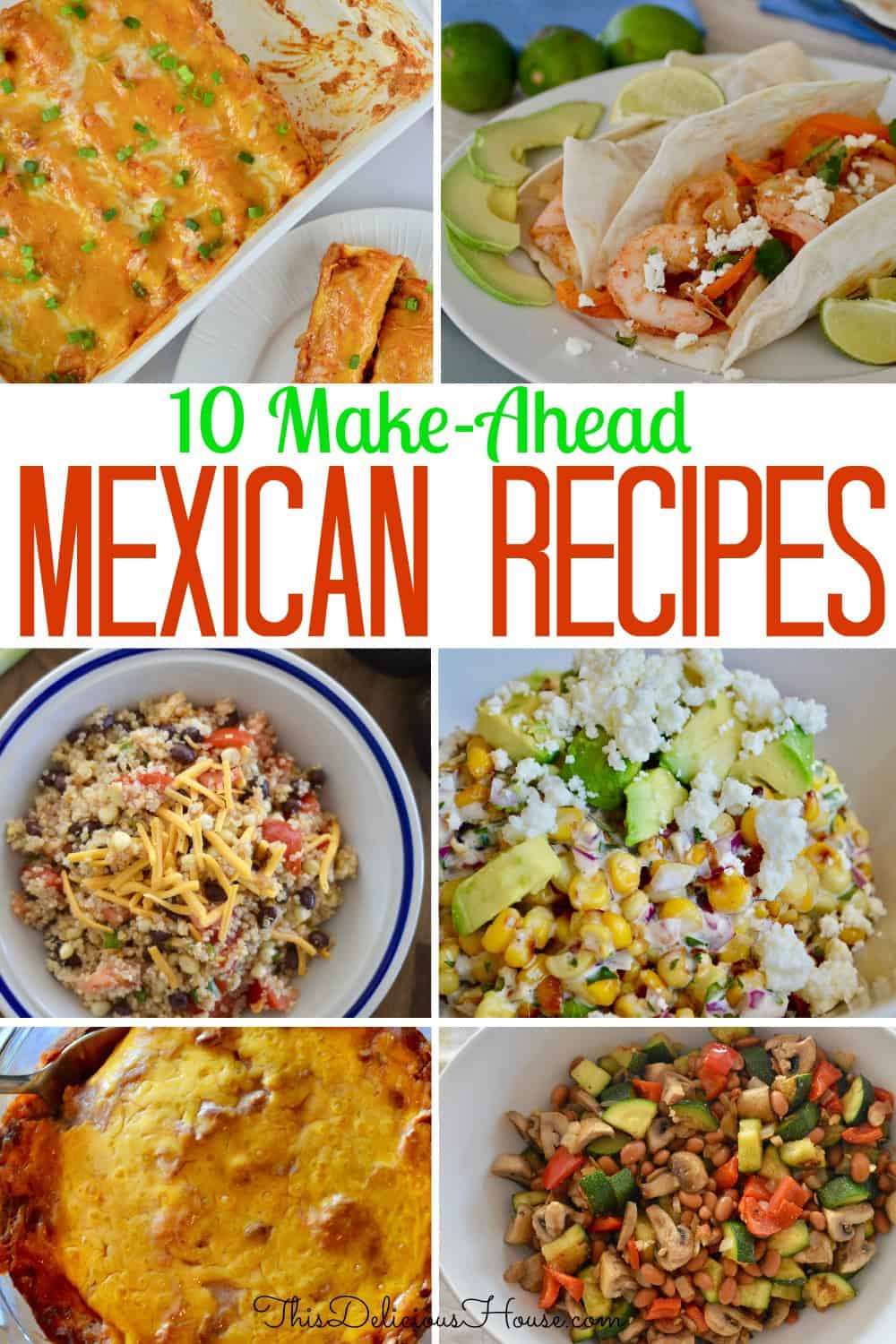 Moreover, hosting a taco bar party is a great way to entertain. Fun and relaxed, this Mexican Buffet Menu is full of great make-ahead ideas and tips that'll make your next taco bar party delicious and fun!
Cilantro Lime Rice
Cilantro Lime Rice is an easy and tasty Mexican rice to serve with your taco bar. The simple recipe has only 4 ingredients and so much flavor!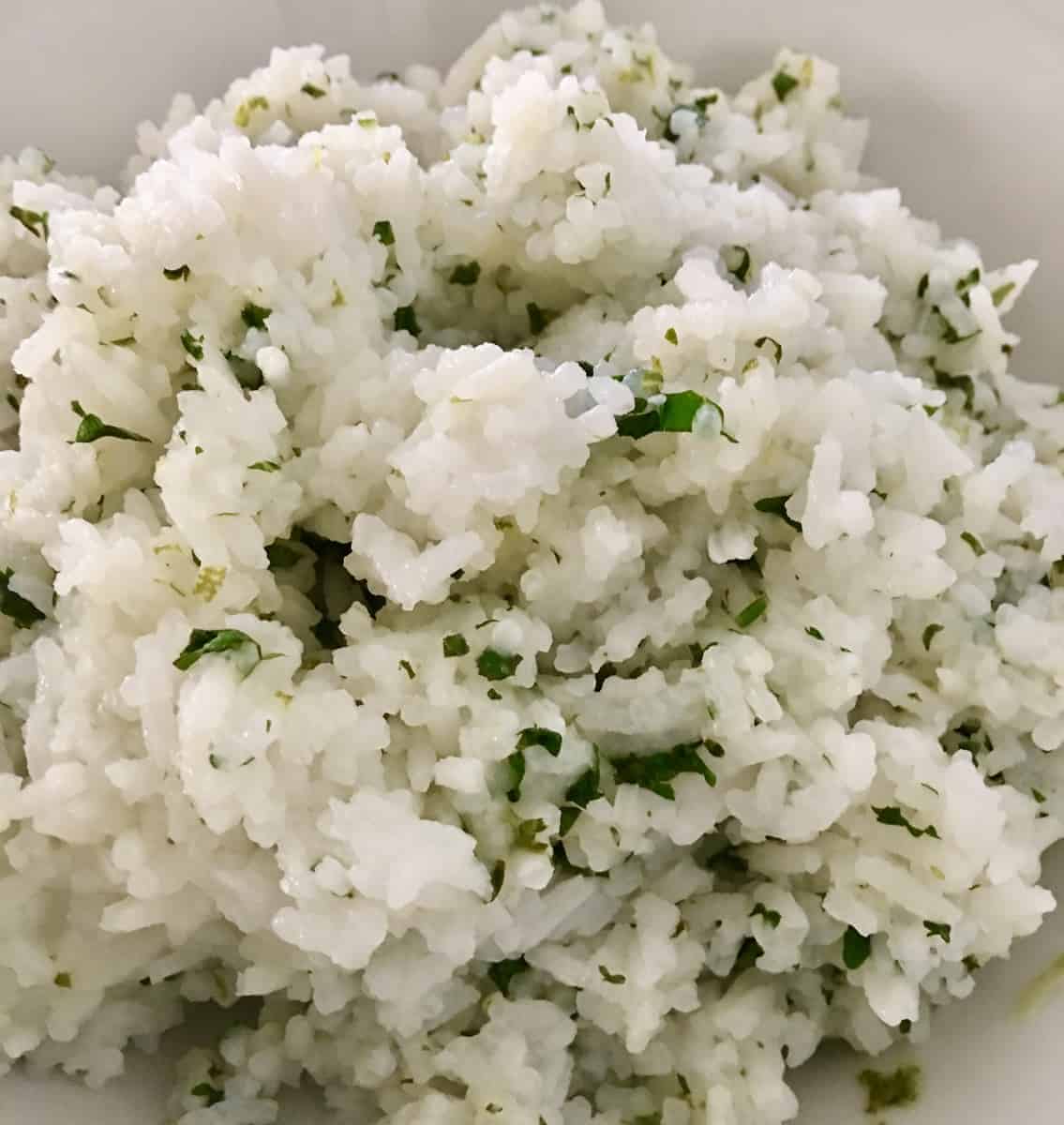 This easy and tasty Cream Cheese Bean Dip is great to serve with tortilla chips as an appetizer for your fiesta. Also great served on a tortilla as filling for a burrito. Make the entire dish ahead of time, refrigerate, then bake before serving.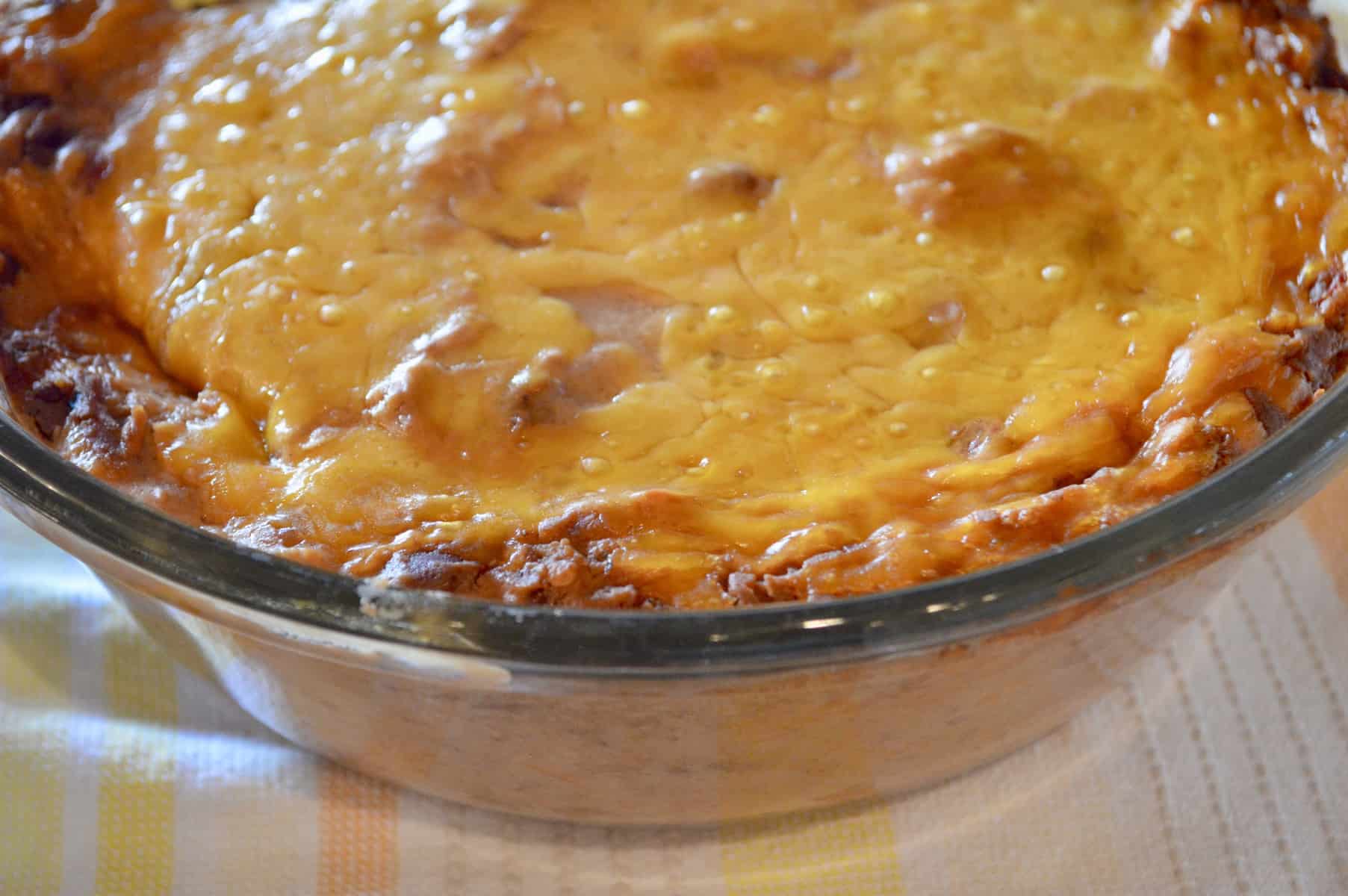 The perfect taco bar side dish, Mexican Street Corn Salad tastes just as good as traditional street corn and is completely make-ahead. Add the avocado and cojita cheese right before serving.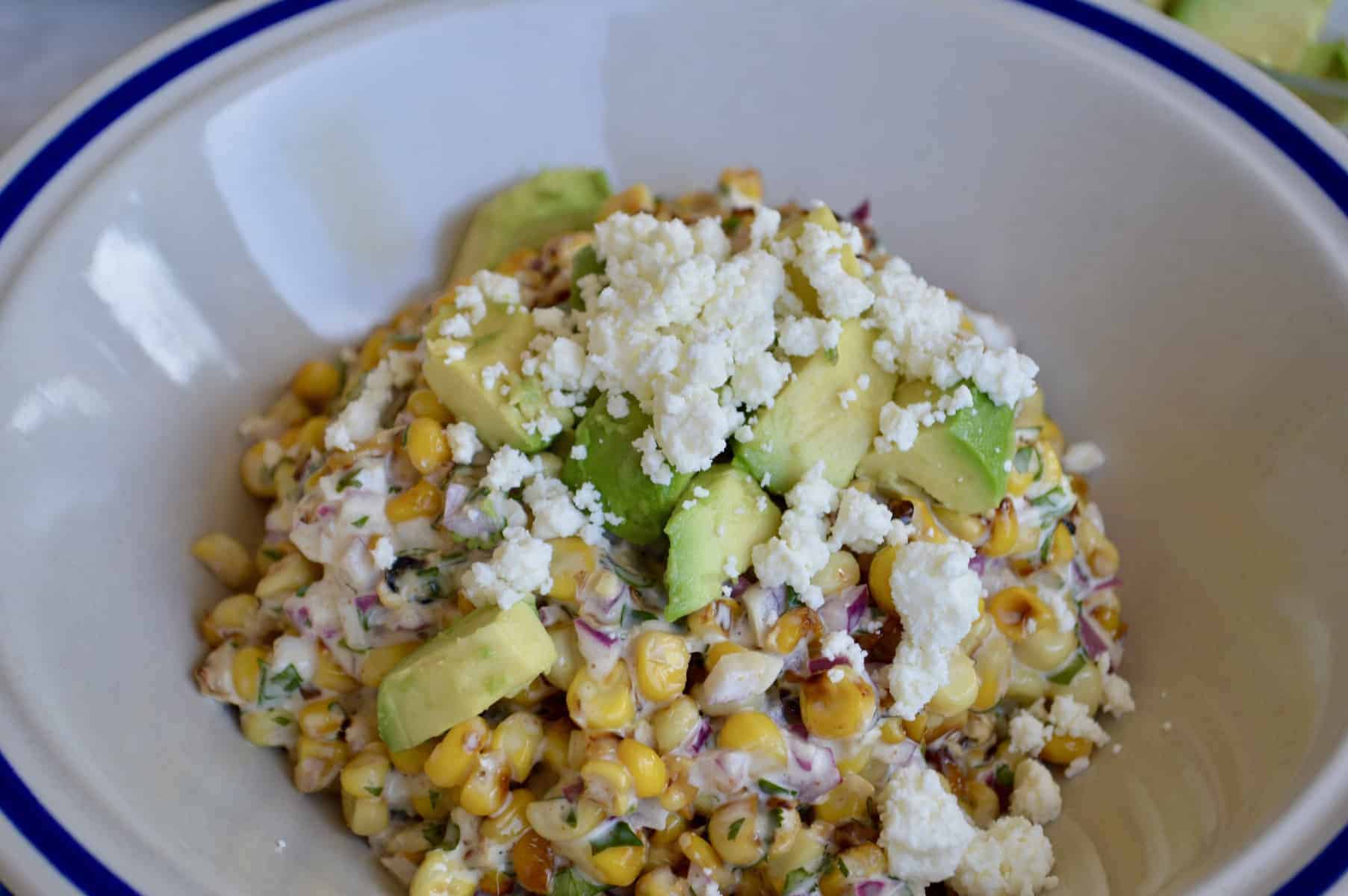 Seriously the most flavorful Carne Asada Marinade recipe out there! Marinate the flank steak a day ahead and grill before serving. Serve with avocado and pico de gallo for easy street tacos or serve with grilled peppers and onions for delicious fajitas.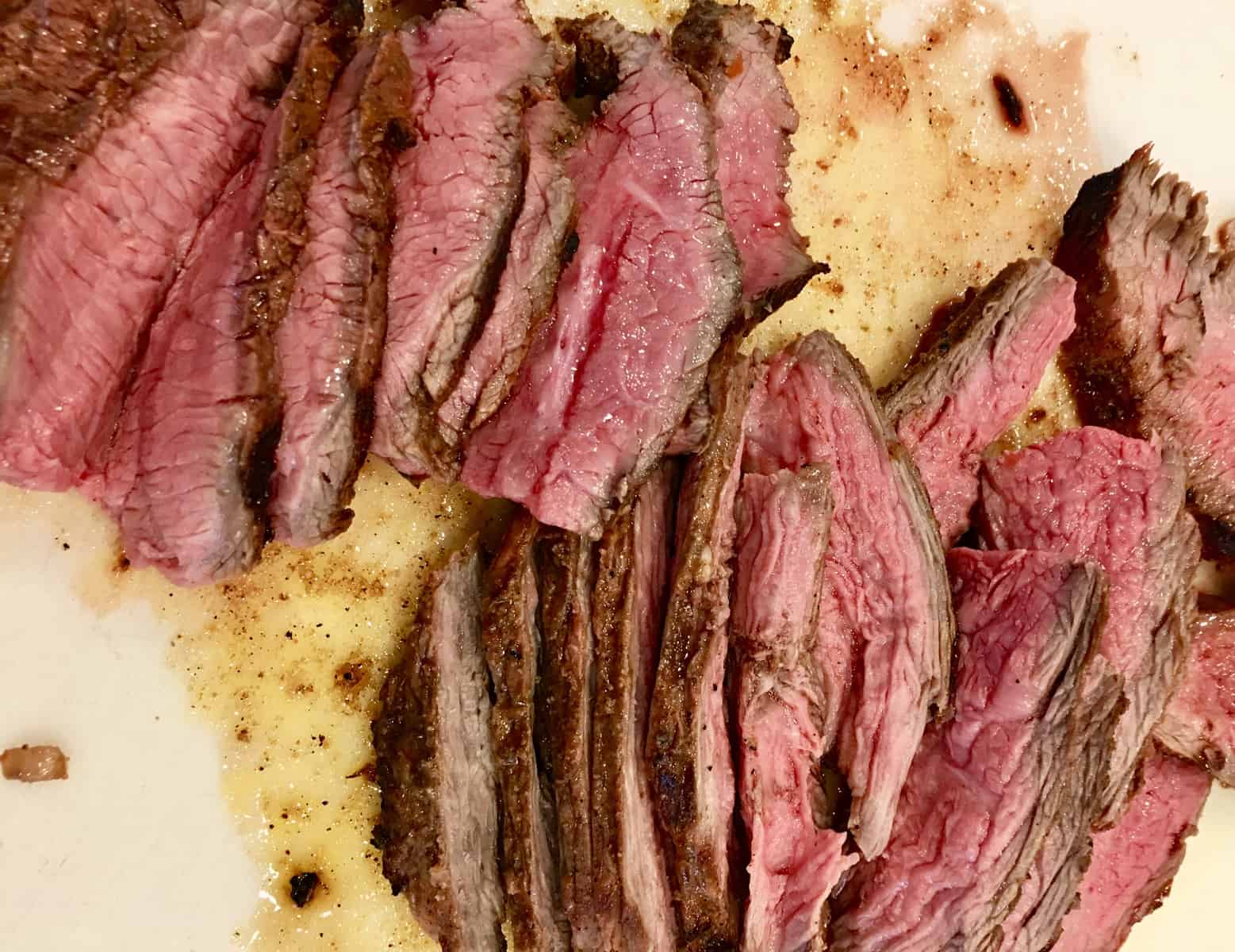 Grilled Chicken Fajita with Bell Peppers and Onions
With just a handful of ingredients Grilled Chicken Fajita with Bell Peppers and Onions is a great addition to any taco bar! Easy to make and so flavorful, this Mexican buffet item is great served with warm tortillas and sour cream.
It's good to include a casserole dish in any party buffet. This Cream Cheese Chicken Enchilada is especially flavorful and easy to make. You can make the entire dish ahead of time and bake before serving. Cook the chicken in the crockpot for extra easy prep.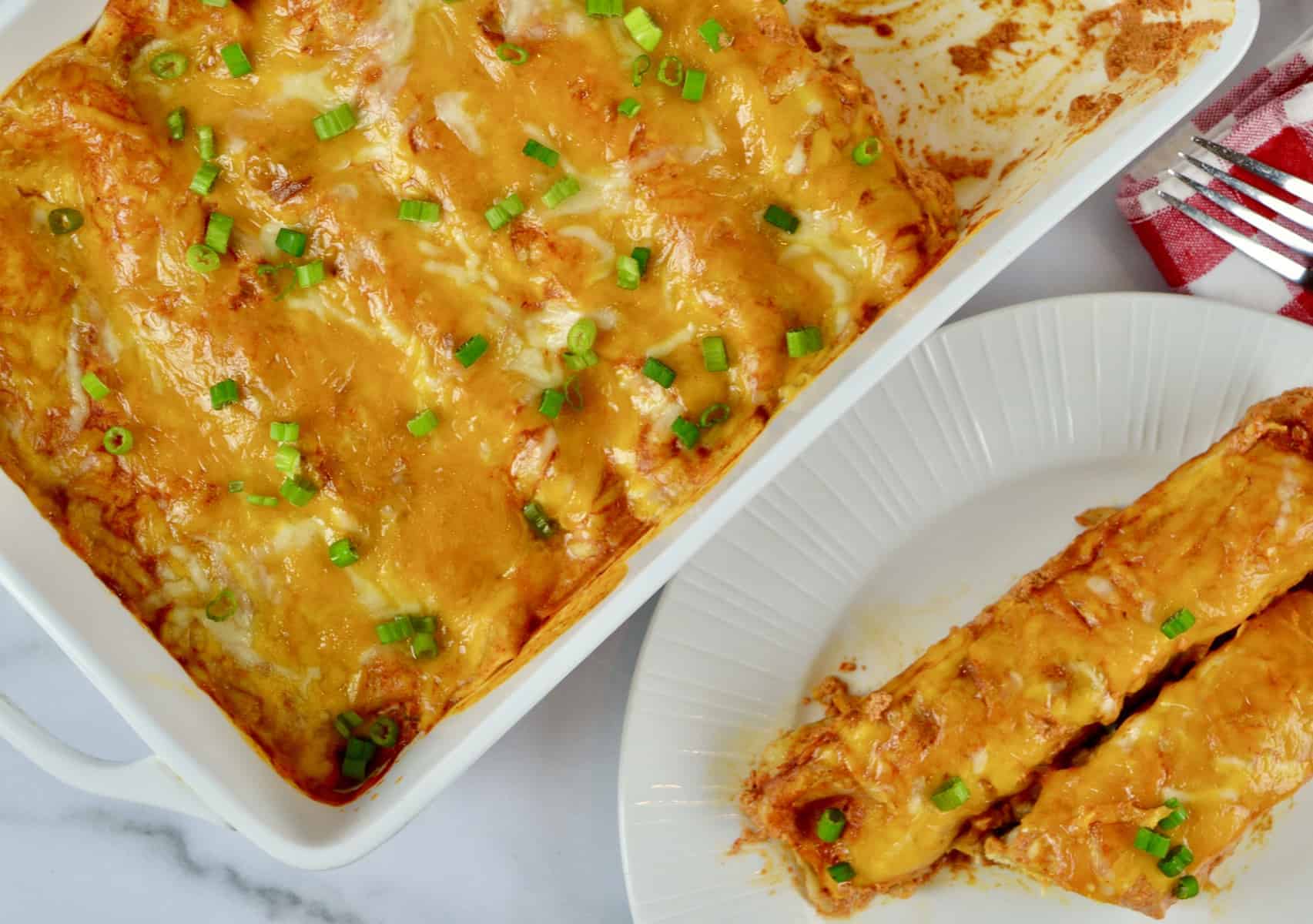 Super healthy and full of flavor, theses shrimp fajitas come together in less than 20 minutes. Thus making them a perfect addition to any delicious Taco Bar or Mexican Buffet.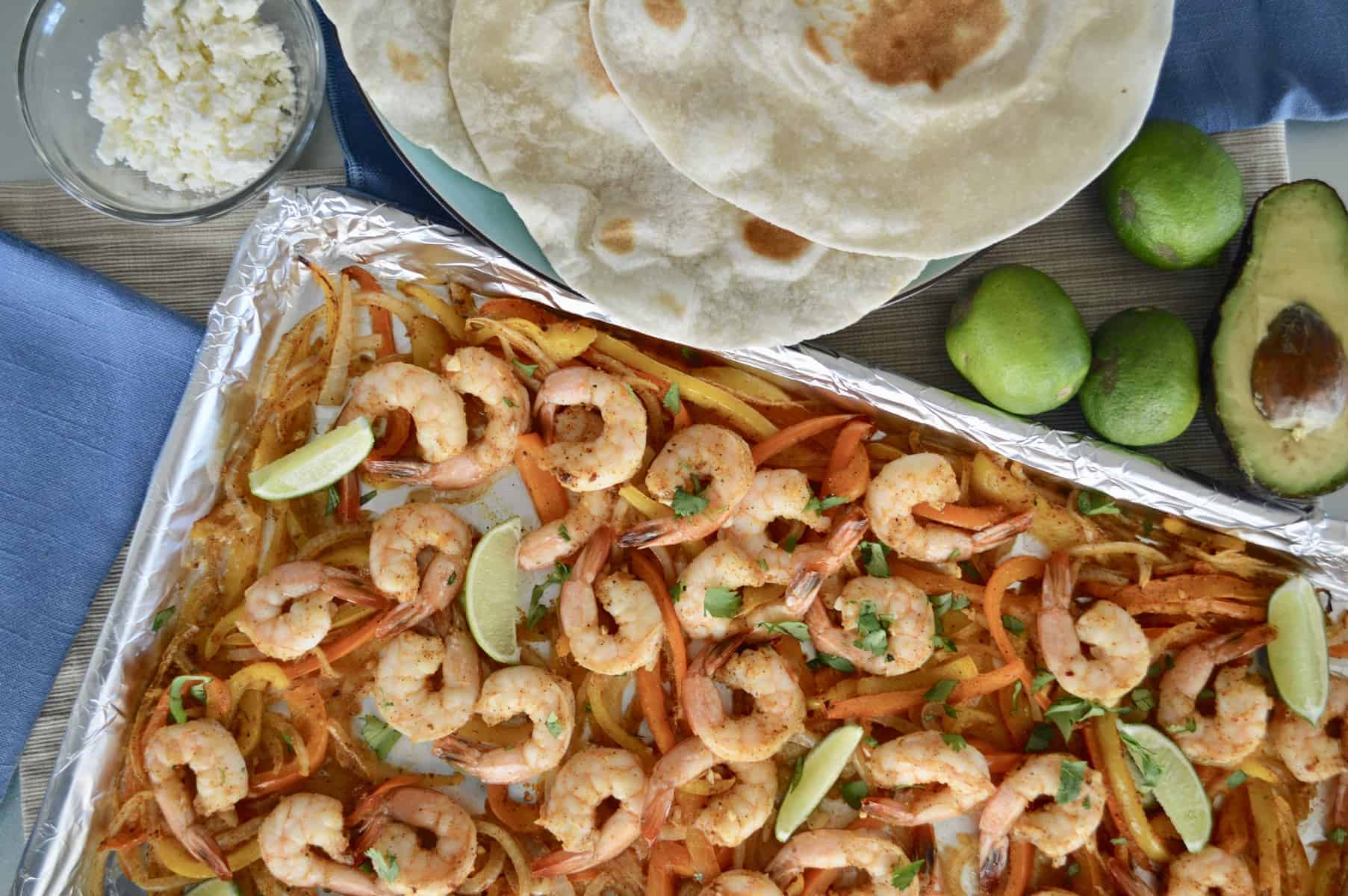 Healthy and easy Mexican-Style Pan Roasted Vegetables and Beans is a great dish to include in your taco bar and will make your vegetarian friends, as well as meat lovers, very happy! Make ahead and reheat prior to serving.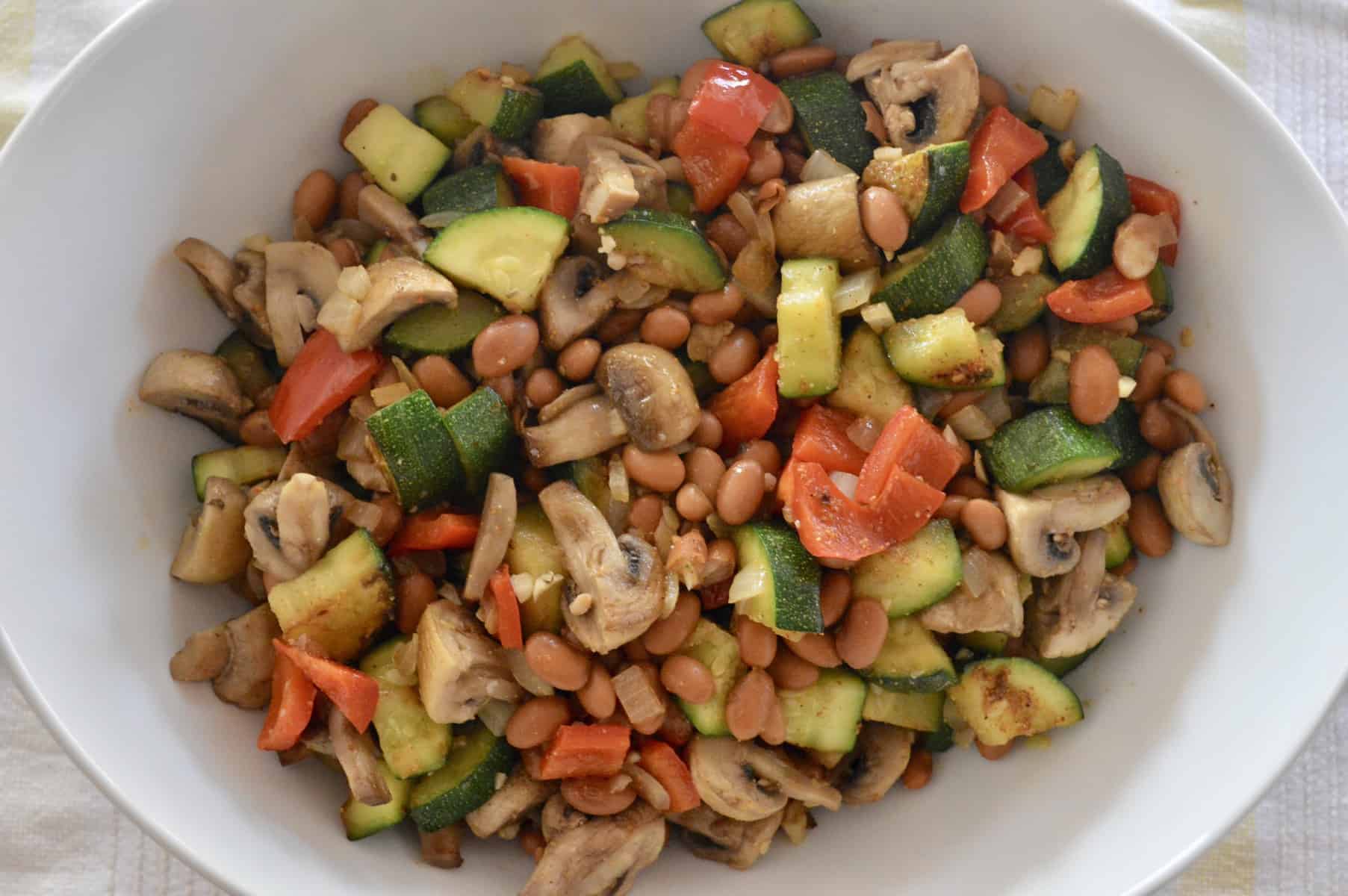 Another great side dish to include is Mexican Quinoa Salad. This dish can be made up to two days in advance and stored in an airtight container in the refrigerator. Toss with more olive oil if desired.
Super easy make ahead here! This delicious casserole is so tasty and can be assembled a day in advance. Use lean ground turkey and canned green enchilada sauce.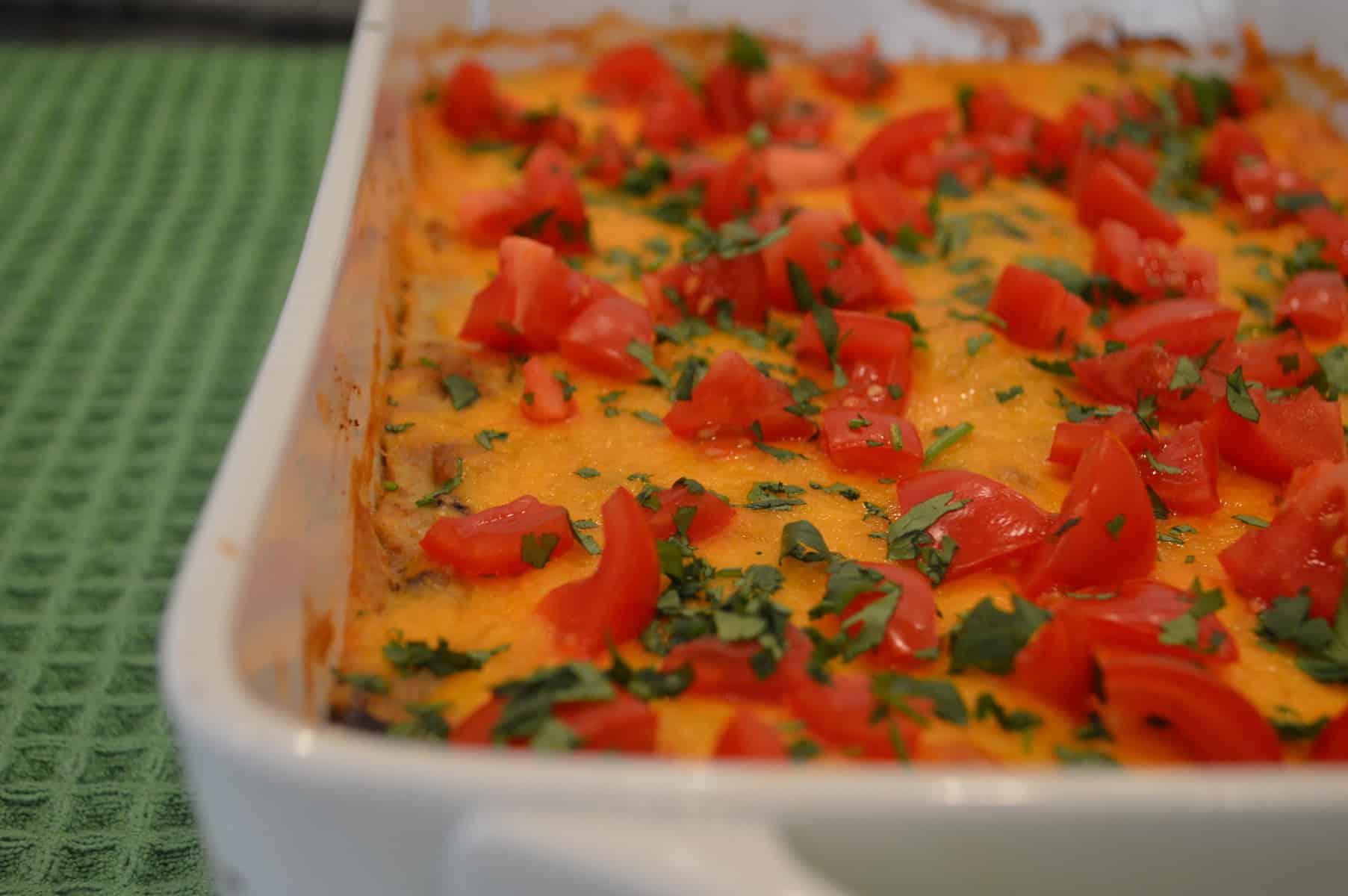 To top off your fiesta, be sure to add the following items to your buffet:
Corn Tortillas
Flour Tortillas
Sour Cream
Salsa
Tortilla Chips
Shredded Cheddar
Shredded Lettuce
Chopped Tomatoes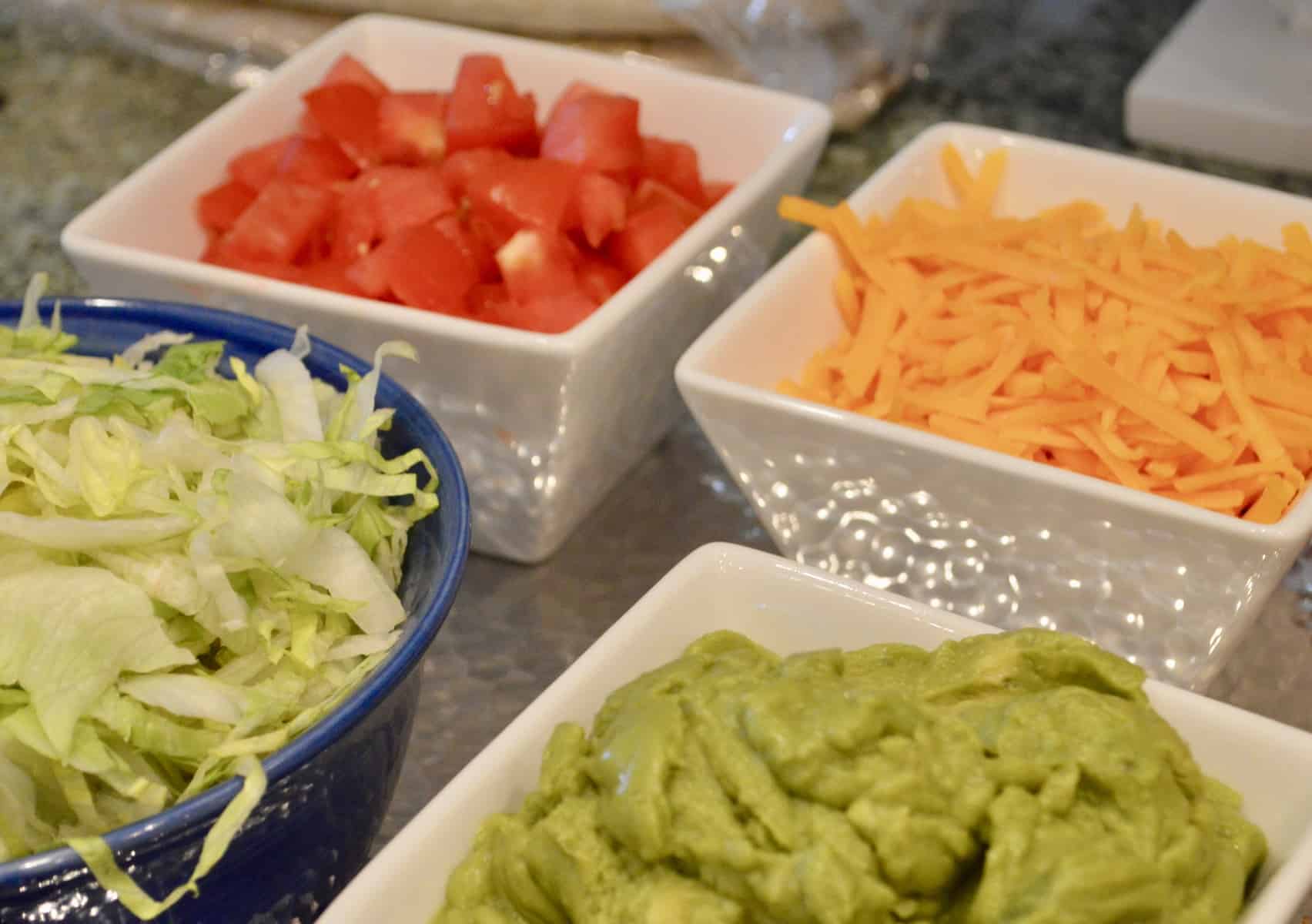 So easy and simple, guests will love coming to a Taco Bar Party! Thus, put together this Mexican Buffet Menu and throw a fun party for any occasion: birthdays, holidays, football games, or Cinco de Mayo!