Learn how to throw a slime party! Follow these easy steps and instructions and have a fun and mess-free slime birthday party for your kids. Don't miss these awesome slime party ideas.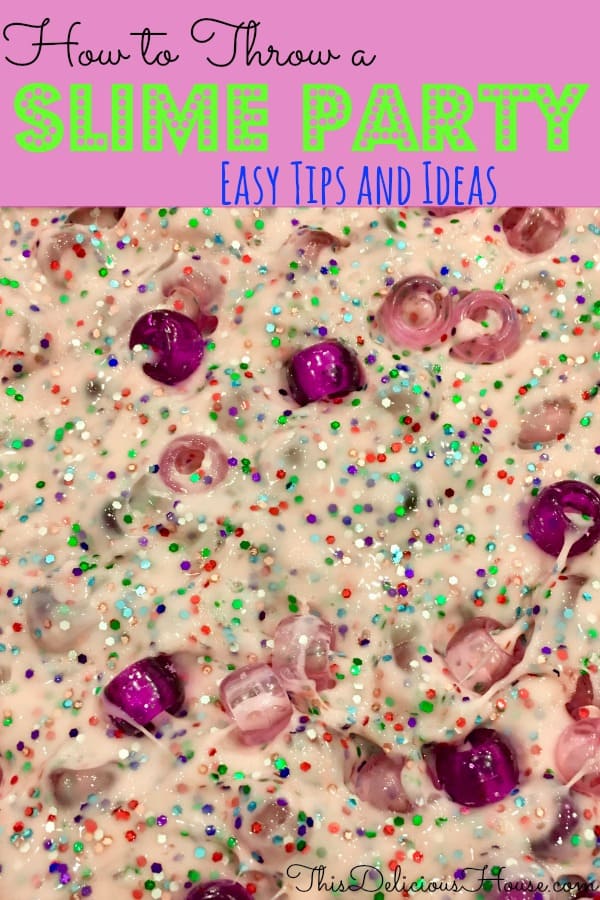 If you're a kid, slime is all the rage! And making it couldn't be easier. So when my daughter asked for a combo rockstar/slime-making party, I was happy to put oblige. Check out my slime party ideas below and learn how to throw a slime party and do it all mess-free!
How to Throw a Slime Party
1. Make the slime ahead of time
Depending on how many kids you are having at the party and how old they are, you may want to make the slime ahead of time. I was so happy I decided make fluffy slime ahead. Because, with twelve six-year-old girls, this would have been really difficult to pull of at the party.
Make giant batches of slime using the biggest bowl you have and your favorite slime recipe (mine is posted below). You will have to make the recipe more than once, thankfully it's so easy! How to throw a slime party fluffy slime recipe: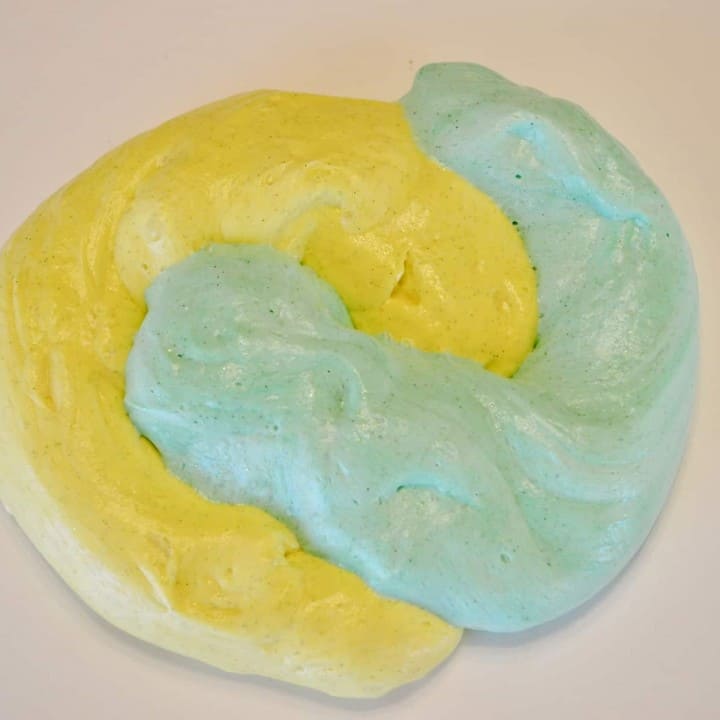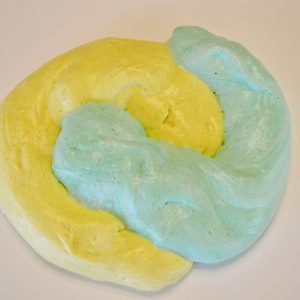 The Best Non-Sticky Fluffy Slime!
After many tries, this perfected recipe for non-sticky fluffy slime is the only slime recipe you need! Make memories and happy kids with this fun slime.
Print
Pin
Rate
Ingredients
¾

cup

Elmer's Glue

¼

cup

water

food coloring (about 15-20 drops, depending on color you want)

¾

teaspoon

baking soda

3

heaping cups

Barbasol Shaving Cream

3 – 4

tablespoons

contact solution (containing sodium borate and boric acid)

glitter (optional)
Instructions
In a large bowl, mix together the glue, water, food coloring, and glitter (if using). Add in the baking soda and shaving cream and mix well. Using a spatula, stir in the contact solution, a tablespoon at a time until you have added three tablespoons. Knead the mixture and add up to another tablespoon of contact solution if needed. Slime should not stick to hands at all.
Notes
Always watch little kids when playing with slime! 
2. Store the slime in fun-to-decorate containers
Rather than having to divide the slime up at the party, it's a good idea to give each kid his/her own container. And you may as well let them decorate that too and make it their party favor!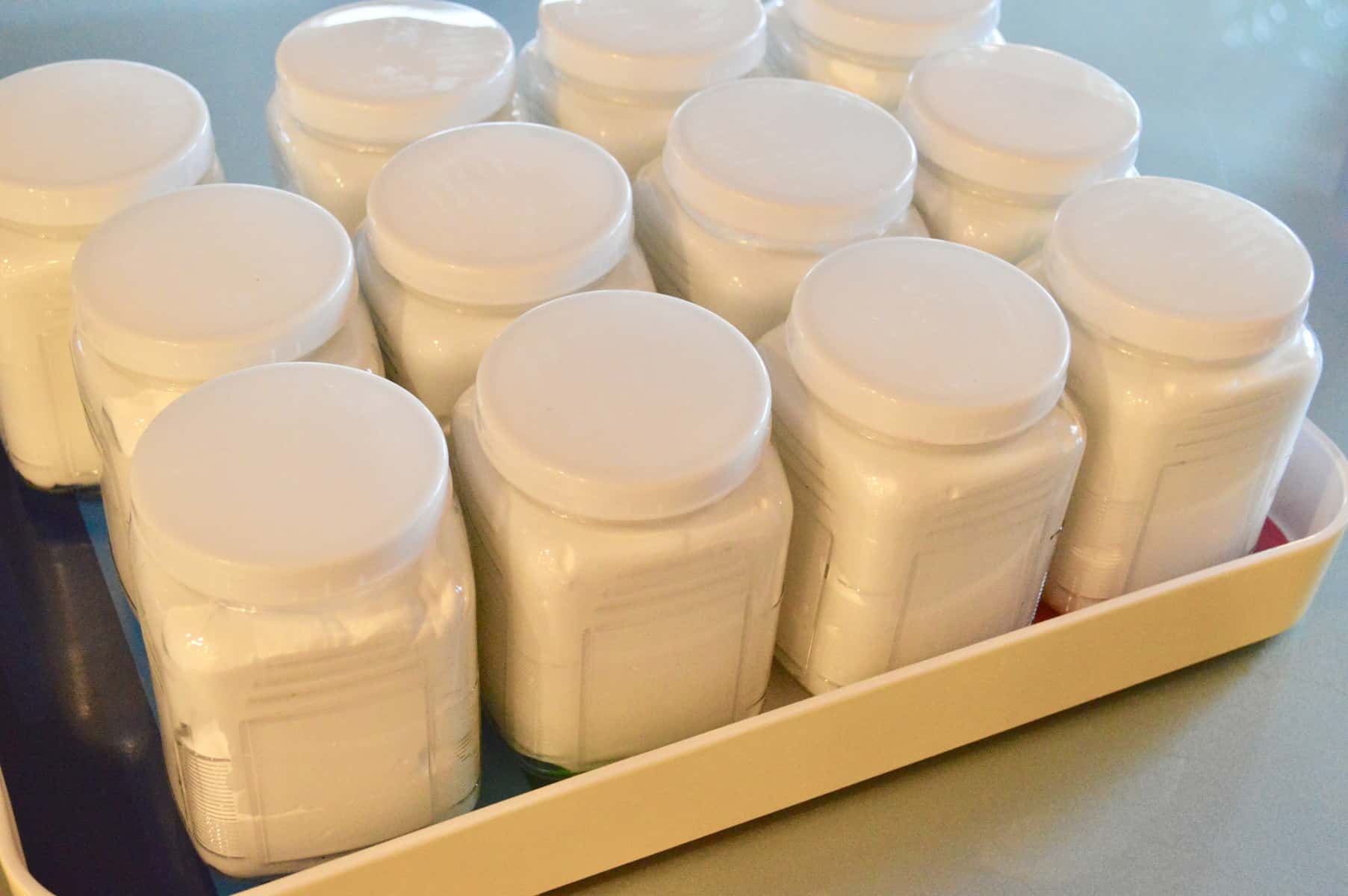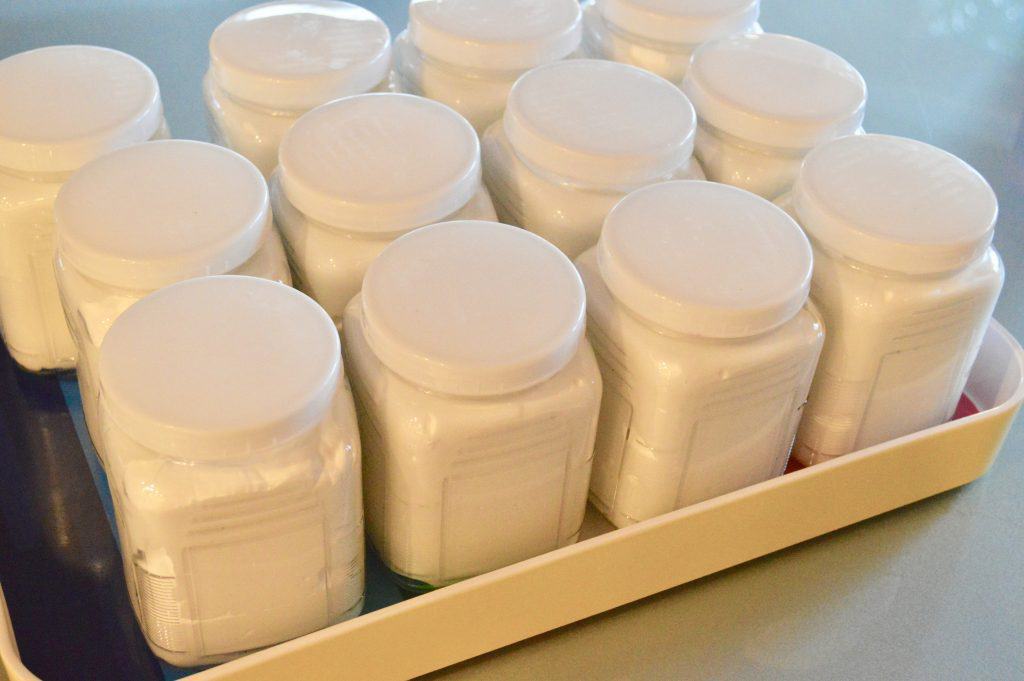 Divide the slime into the jars for the kids. Moreover, try to find easy to open and close glass containers if you can. Mason jars work great! Check out my picks below:
However, if you prefer to go plastic, Michaels has these Plastic Mason Jars by ArtMinds available as well.
3. Set up a decorating table for your slime party
Arrange a table for your little guests to sit at with their slime. If you have a plastic fold out table, that works well. Otherwise just throw a plastic tablecloth over the set up you have.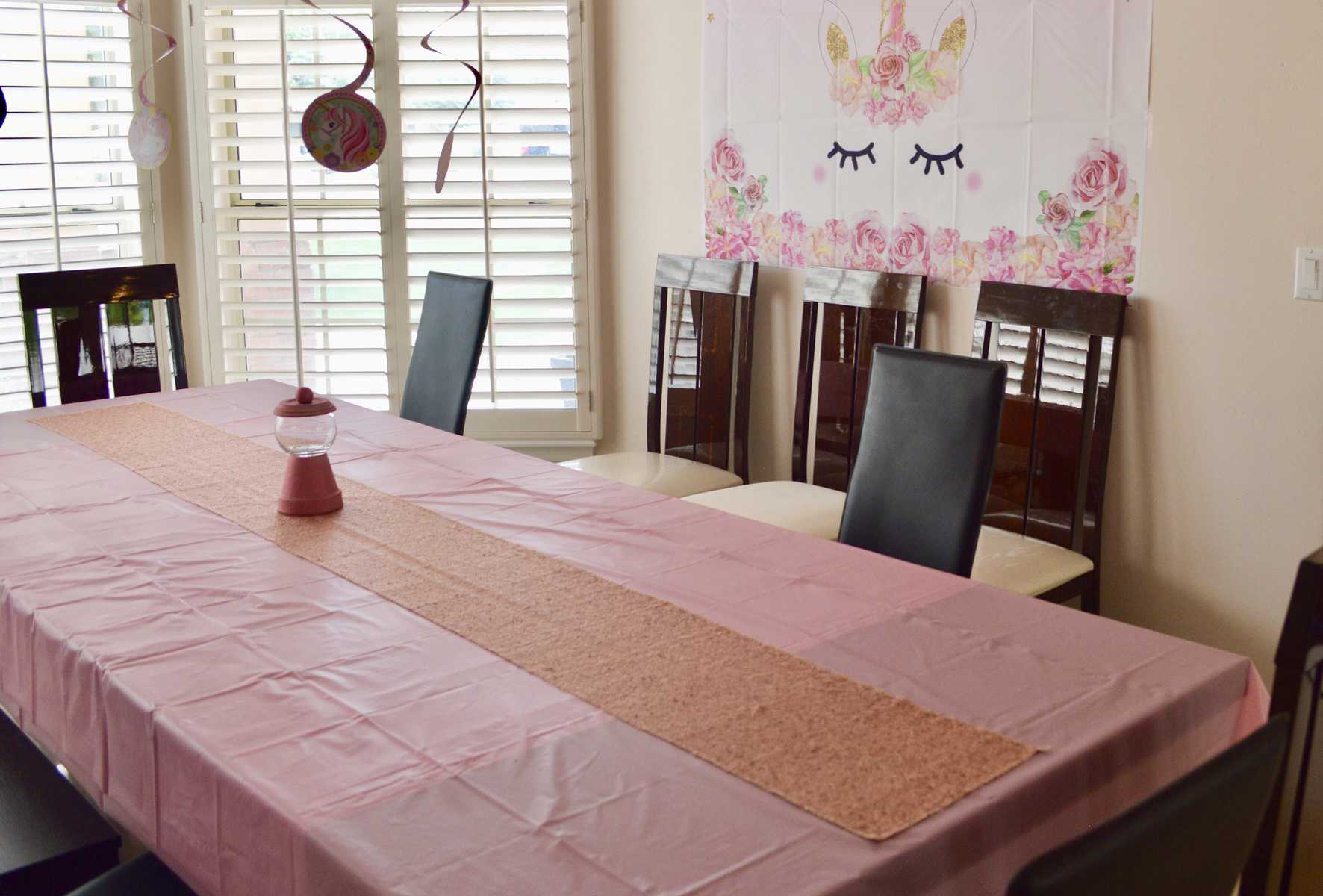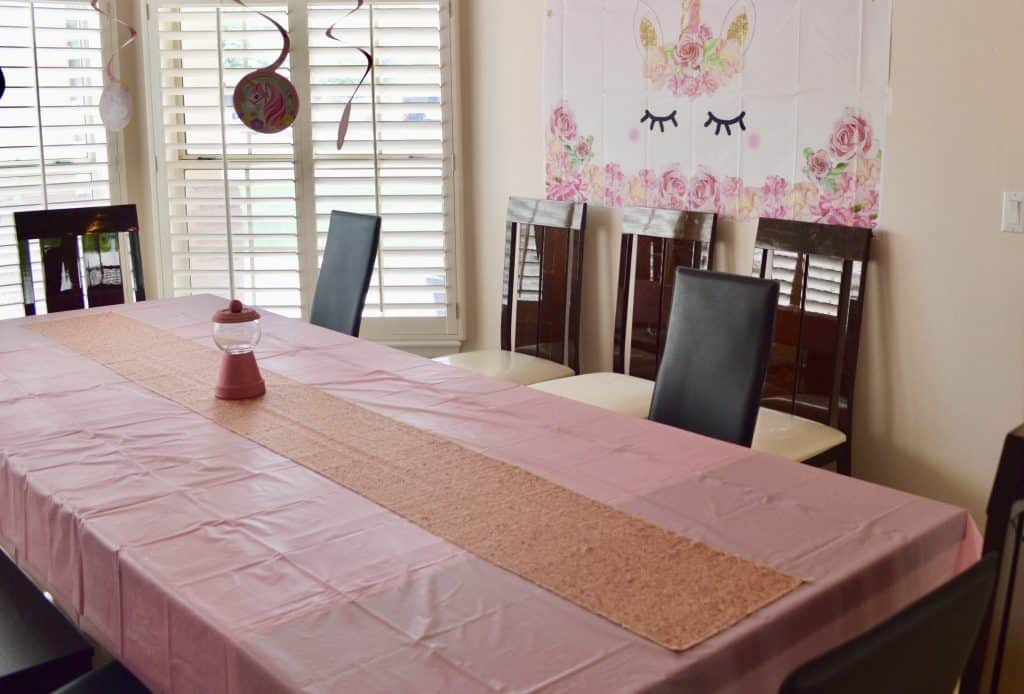 Not enough chairs? I like the idea of letting kids sit on the grass while working on a folded table on the ground in front of them.
4. Let kids decorate their jars
So here's the fun part! Give the kids their slime jars along with decorating options and let them decorate their containers. It's a good idea to go this route first so that the jars have time to dry if you are providing paints.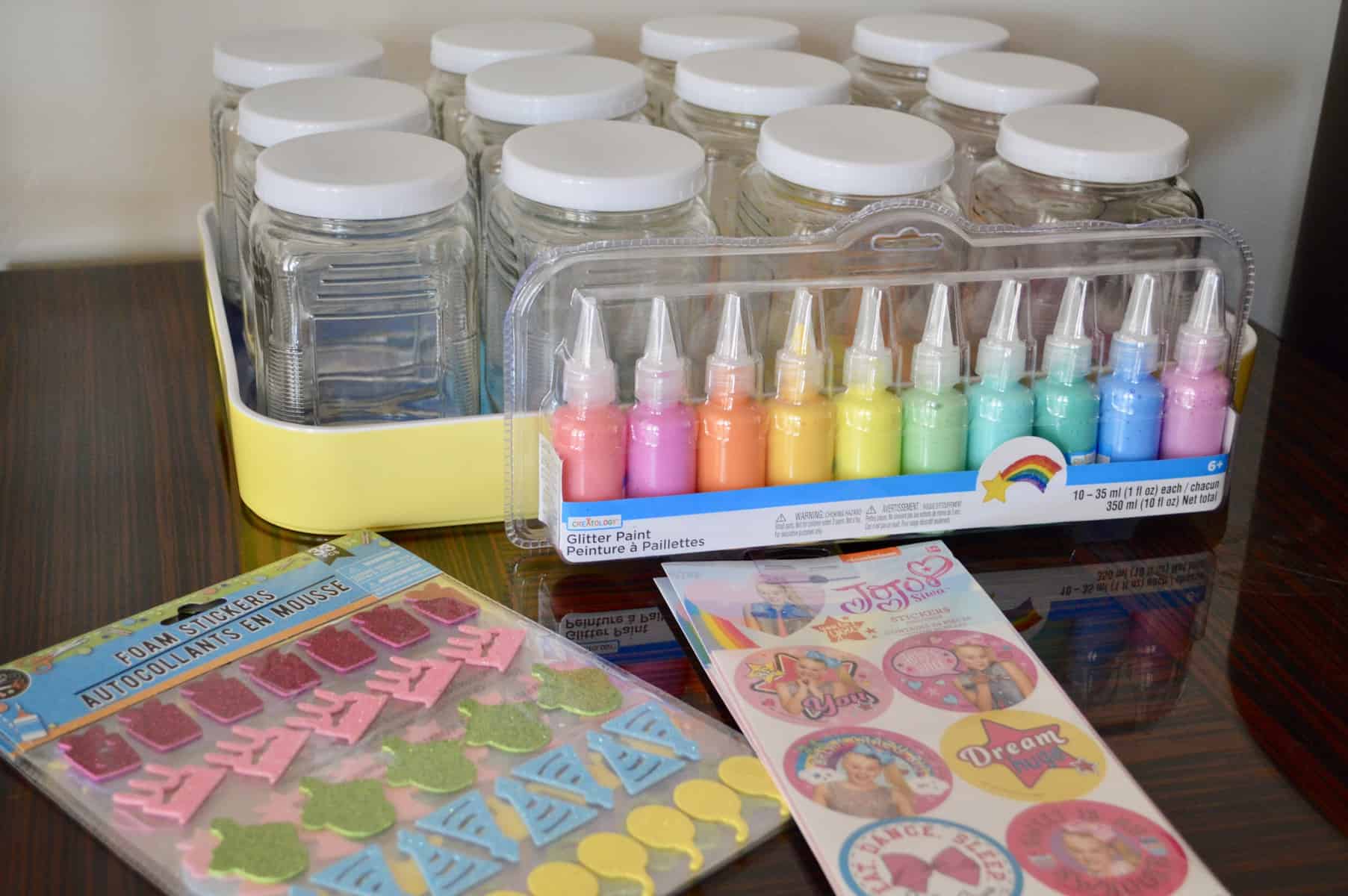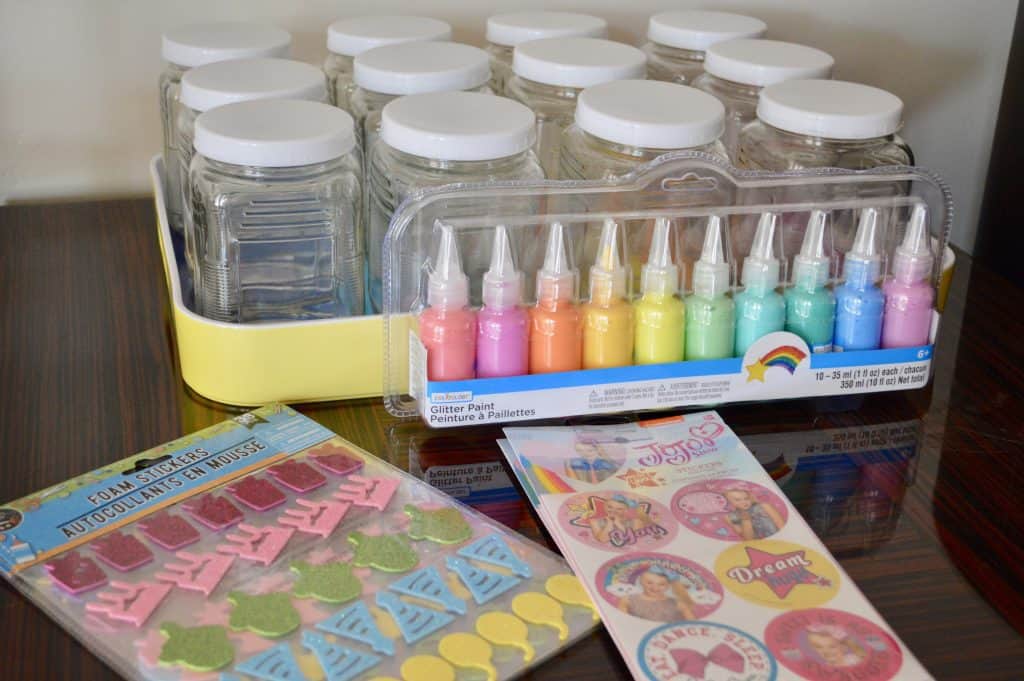 Moreover, depending on the age of the kids, you may want to just provide stickers and washable markers. Older kids can handle puffy paints and sharpies.
5. Customize the slime for your slime party
So here's the really fun part, letting kids customize and play with their slime. Have the kids pull the slime out of their jars and place in on the table in front of them. Then give them color options using gel food coloring. Pour a couple drops in the middle of the slime and let them fold it in to achieve their desired color.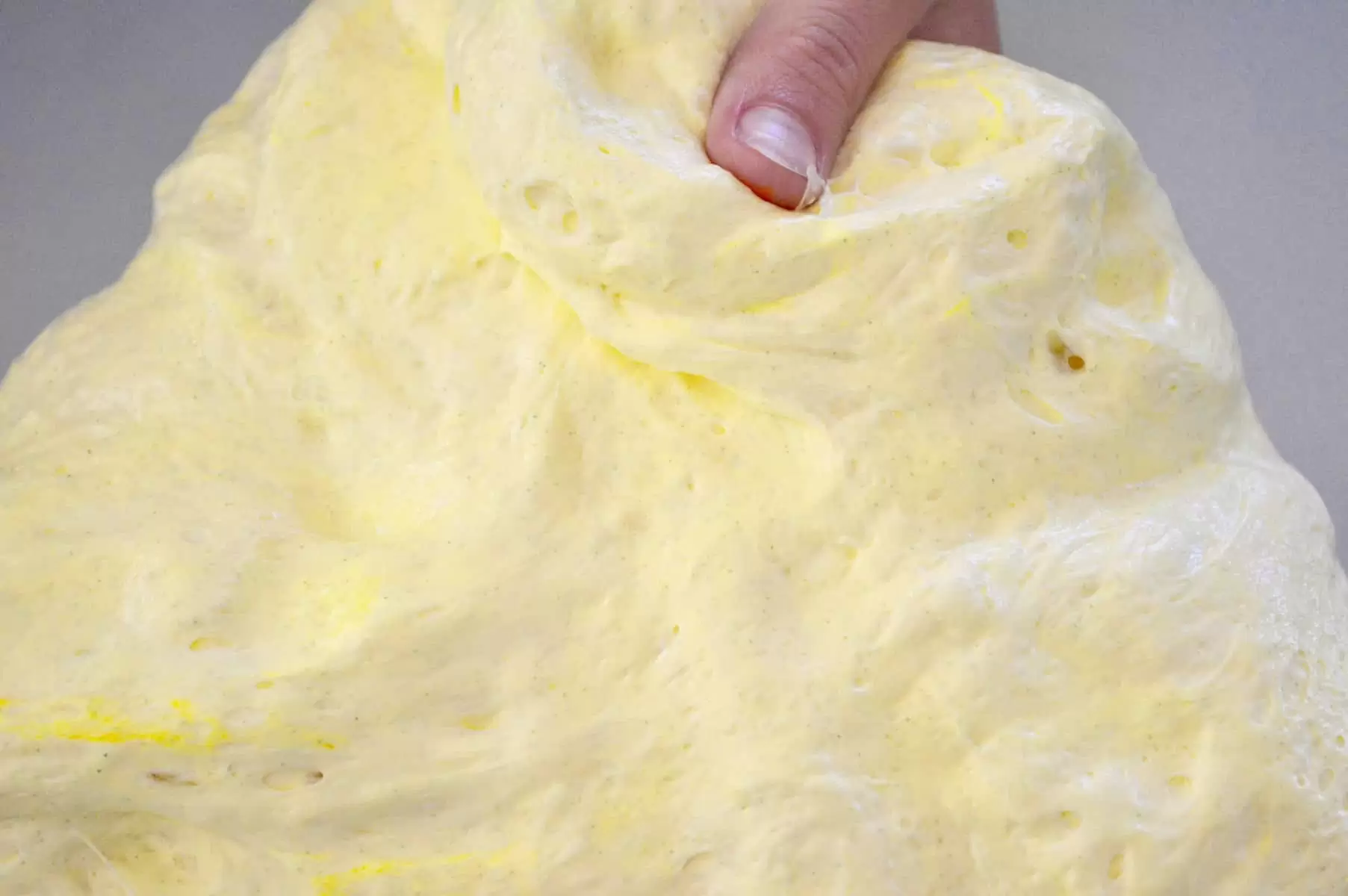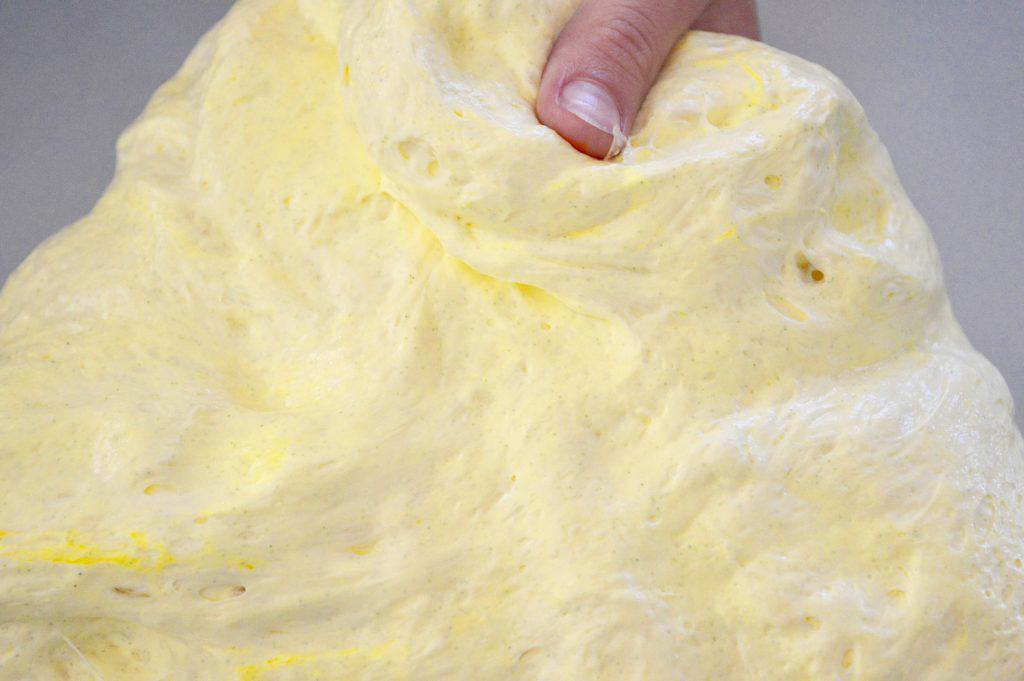 Lastly, offer glitter, beads, and other things to include in the slime that goes along with the party theme. Warning, if you're providing glitter, you may want to pour it in for the kids as little ones can get heavy-handed with the glitter!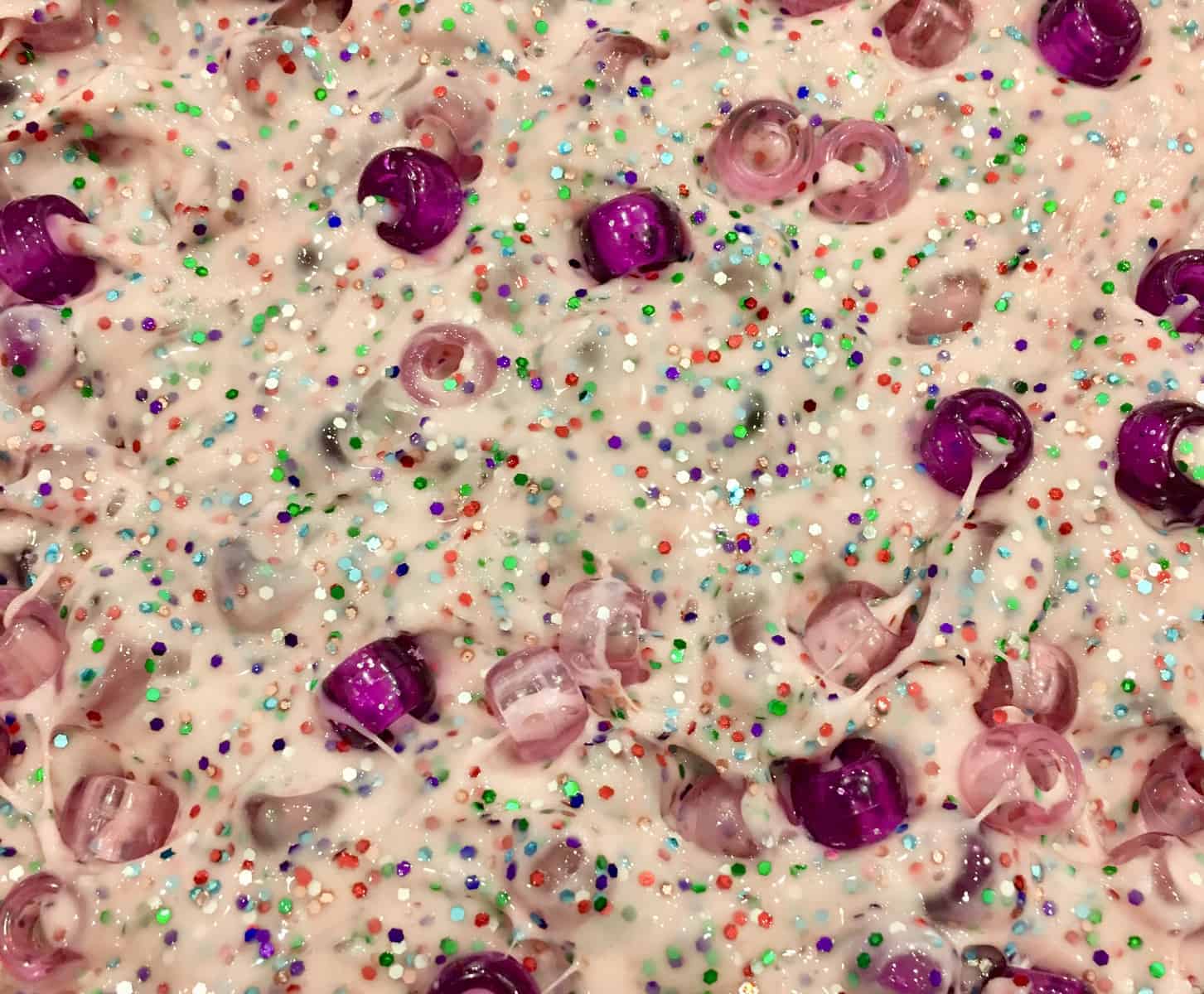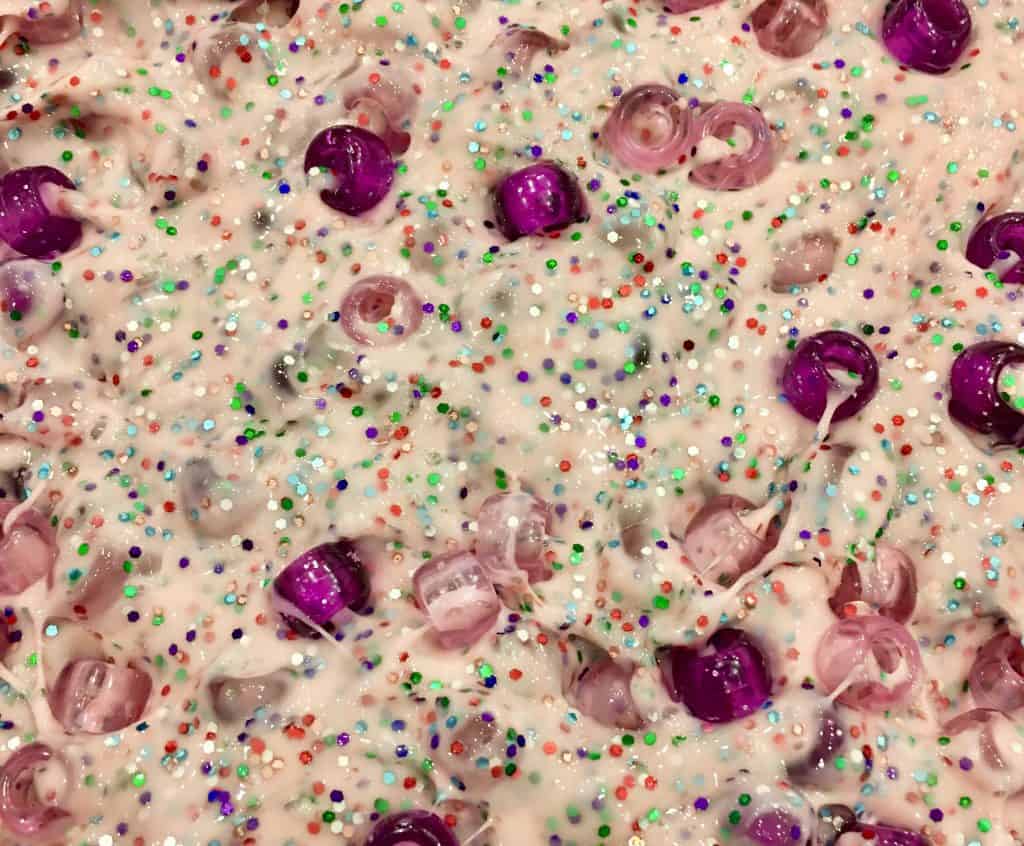 It's also a good idea to have extra contact solution on hand in case the slime feel sticky. Just knead in a couple of drops to reduce any stickiness there may be.
Hope you enjoyed this tutorial and step-by-step guide on how to throw a slime party. These great ideas are sure to make your slime party awesome!
Because you loved this post, here are some other posts I think you'd love too!
So, be sure to sign up and never miss a fun party idea or recipe!