Caramelized Onion Dip is the best way update to your classic onion dip recipe. Made with slow cooked caramelized onions and thyme, this dip will sure to be the hit of your party.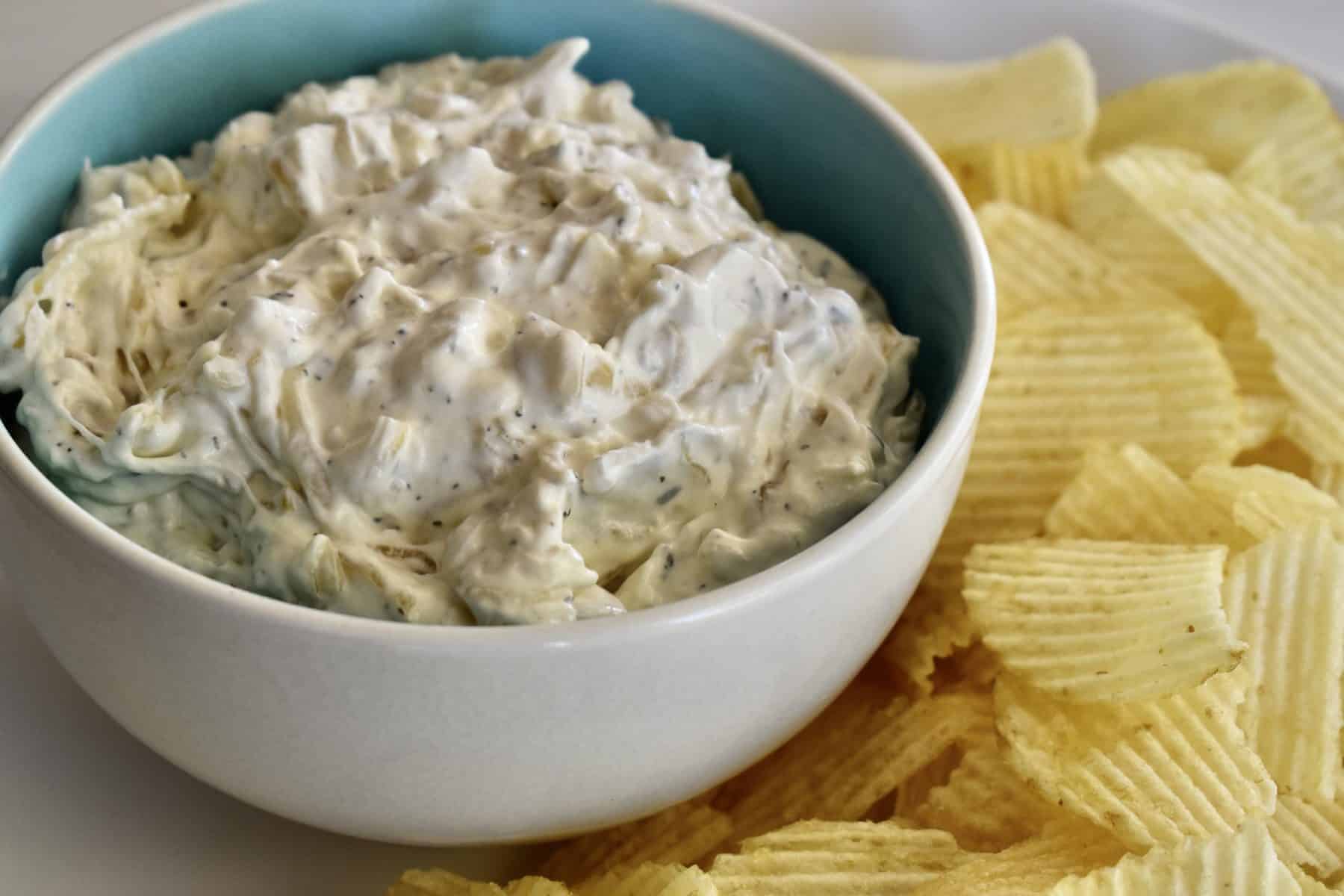 One taste of this dip and you will never use another packet of onion dip again! Creamy and savory, this dip has it all. Great for game day parties, barbecues, or as a fun party appetizer, you'll never get sick of eating this dip.
If you love simple and delicious party appetizers, be sure to check out these fan favorites:
Bacon Spinach Dip Loaf is served in a hollowed out sourdough bread bowl and is made with spinach, bacon, cream cheese, and cheddar.
Italian Antipasto Pinwheels are loaded with delicious antipasto flavors like salami, pepperoncini, kalamata olives, and mozzarella cheese.
Buffalo Chicken Dip is made entirely in the slow cooker and has that spicy buffalo flavor you love.
Italian Deviled Eggs are a fun change from traditional deviled eggs made with salami and parmesan.
Cream Cheese Bean Dip is a creamy and easy appetizer that is a real crowd pleaser.
Caramelized Onion Dip Recipe
Caramelized Onion Dip is a delicious appetizer that you can make up to two days in advance. Plus, it seems the longer it sits the better it gets. Follow along to see how easy it is to make this fan-favorite appetizer dip.
Step 1: Caramelize the Onions
Firstly, you need to thinly slice the onions. To start, cut the onions in half lengthwise and peel off the skin. Then, use a very sharp knife to cut long thin strips of onion.
Place the sliced onions in a large dutch oven or skillet. I find a dutch oven does a great job for caramelizing onions, like this pretty one from Lodge.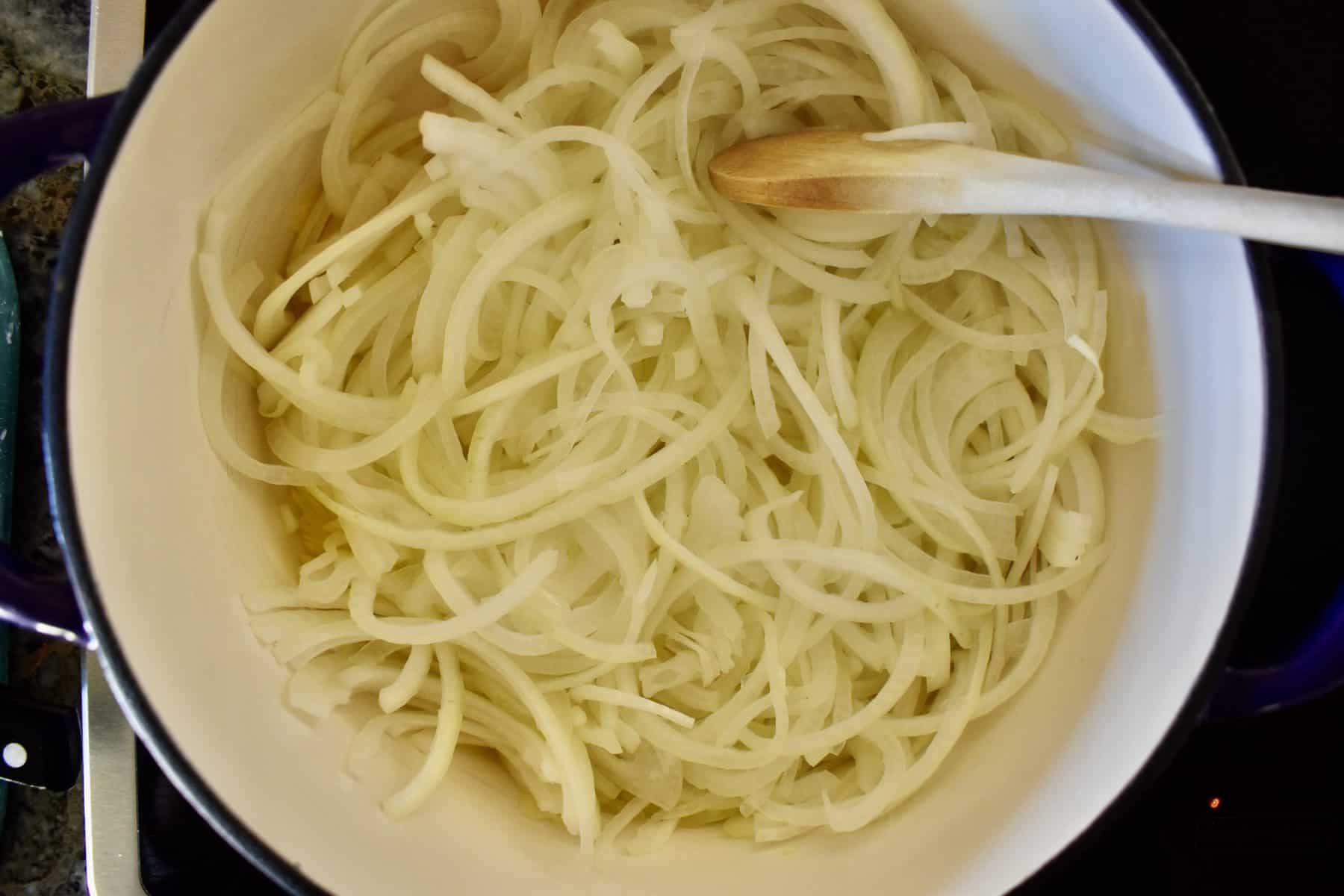 To the onions, add in minced thyme and kosher salt. If you don't happen to have fresh thyme, you an always a teaspoon of dried thyme instead.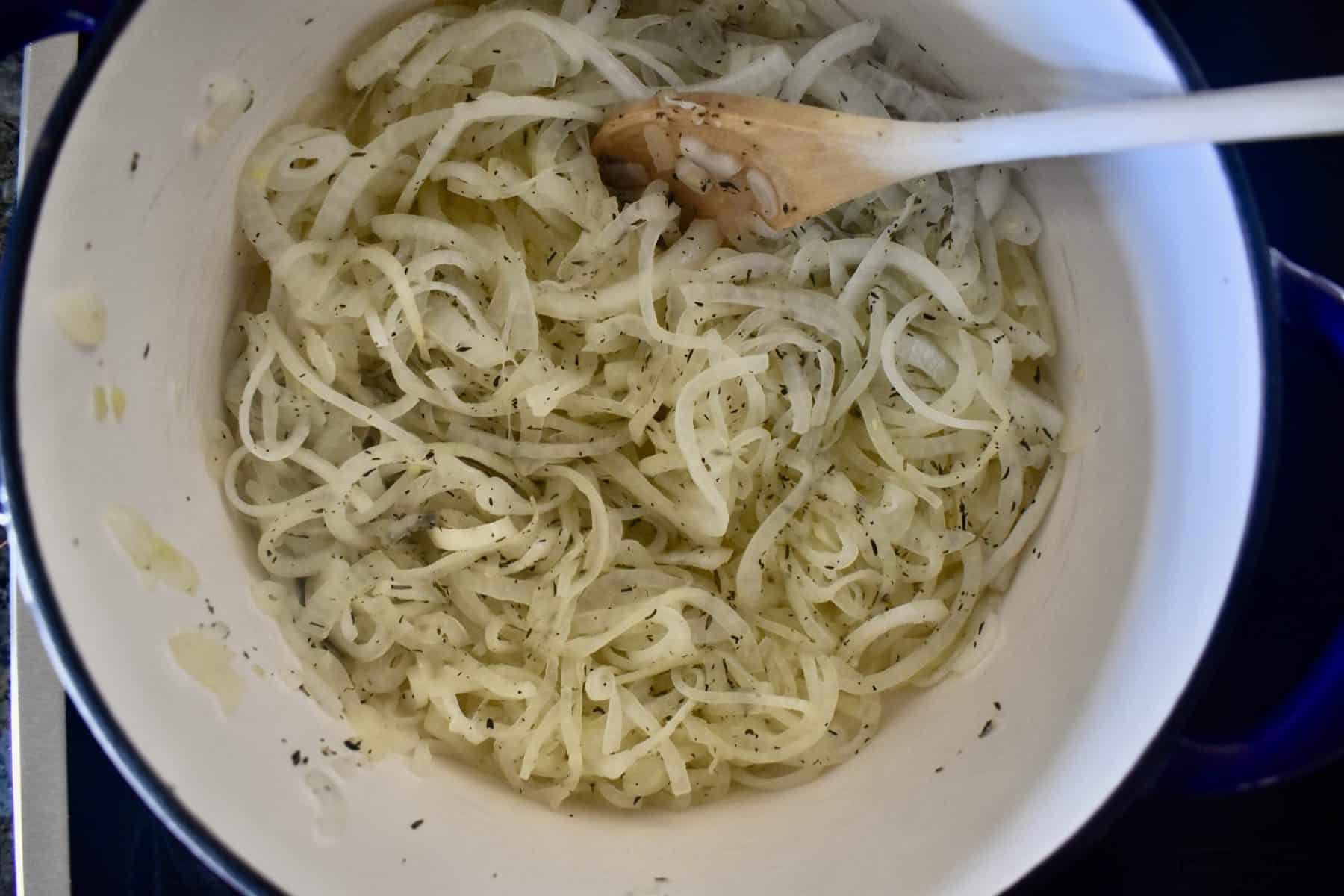 Then, cook the onions on low heat, stirring occasional, until they soften and start to brown. This usually takes about 30-40 minutes.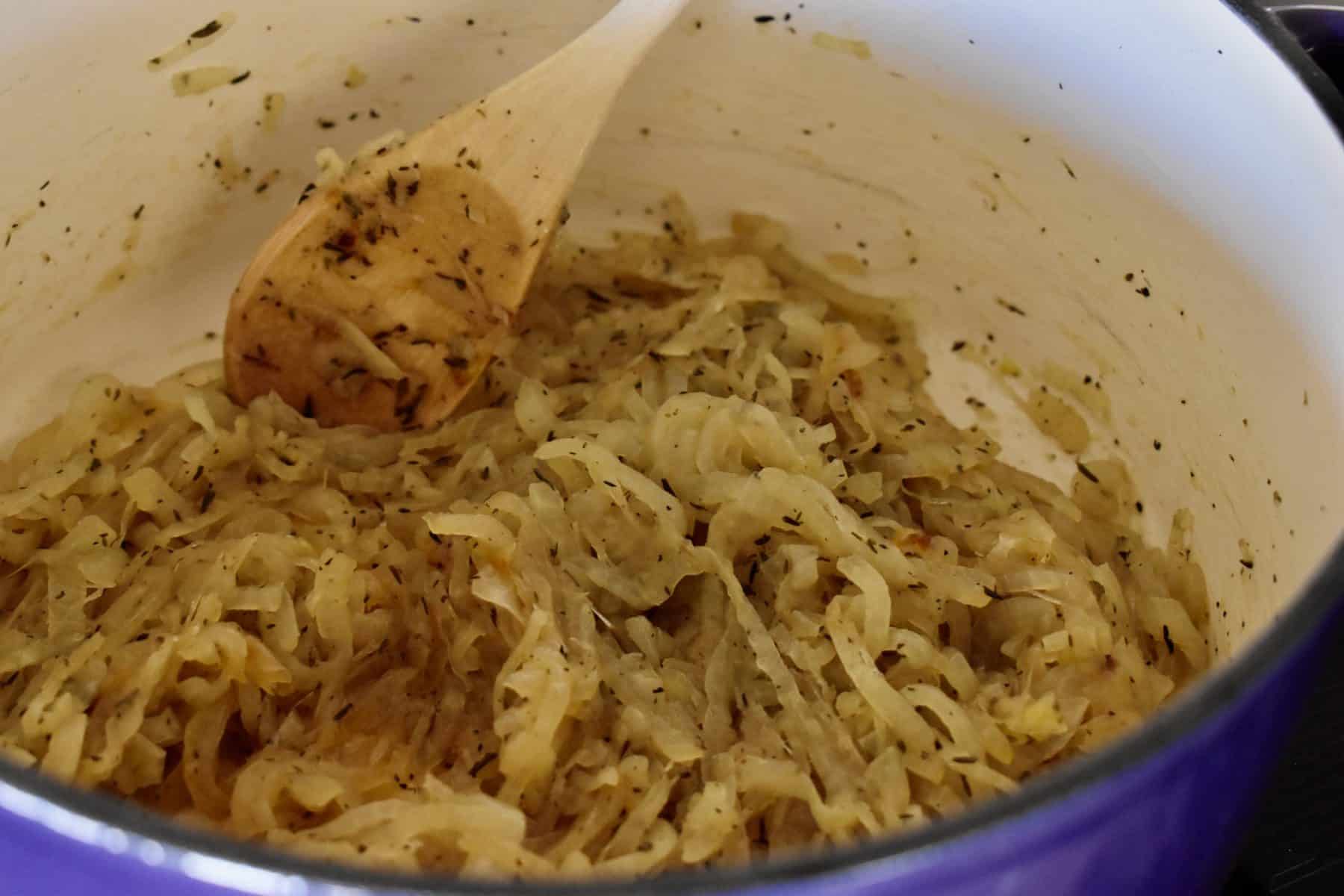 Once the onions have caramelized, take them off the heat and let them cool slightly.
Step 2: Assemble the Dip
Secondly, in a large bowl, whisk together the mayo, sour cream, yogurt, apple cider vinegar, garlic powder, and seasonings.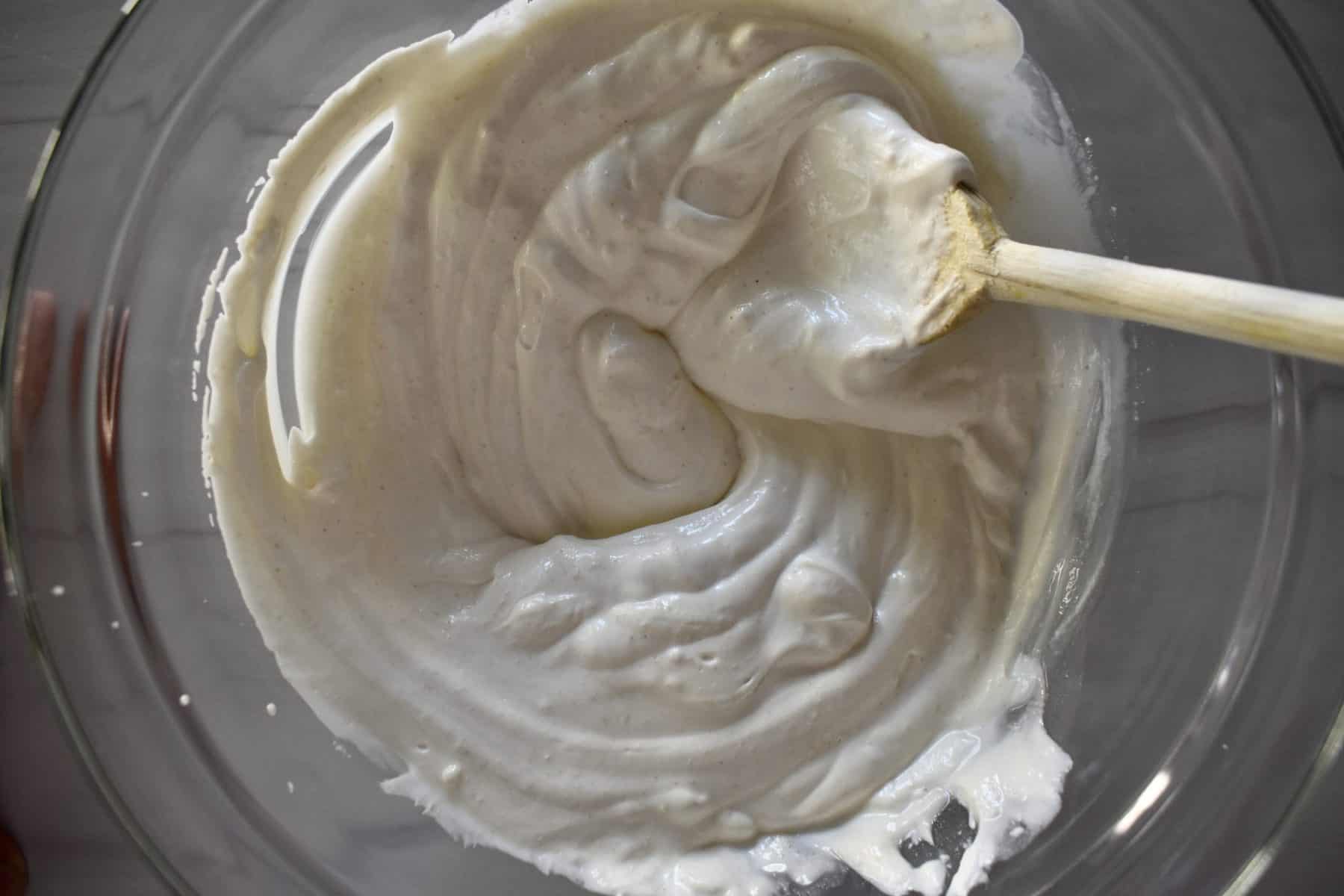 Fold in the caramelized onions and stir until fully incorporated.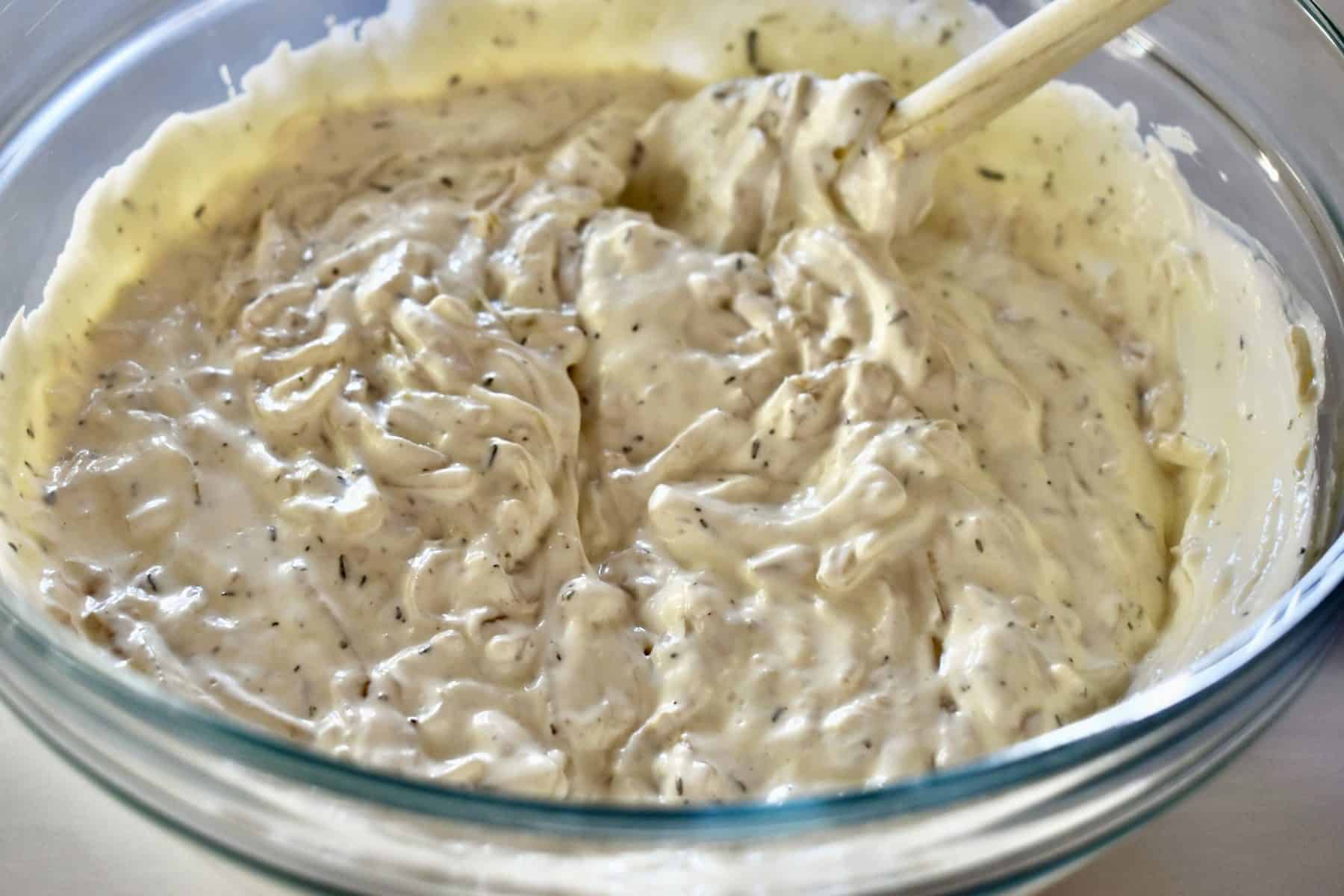 For best results, I recommend refrigerating the dip for at least an hour or overnight. Personally, I find the longer it sits, the better it gets.
How to serve caramelized onion dip
I like to serve Caramelized Onion Dip with classic potato chips. But it's also great with crackers or as a veggie dip.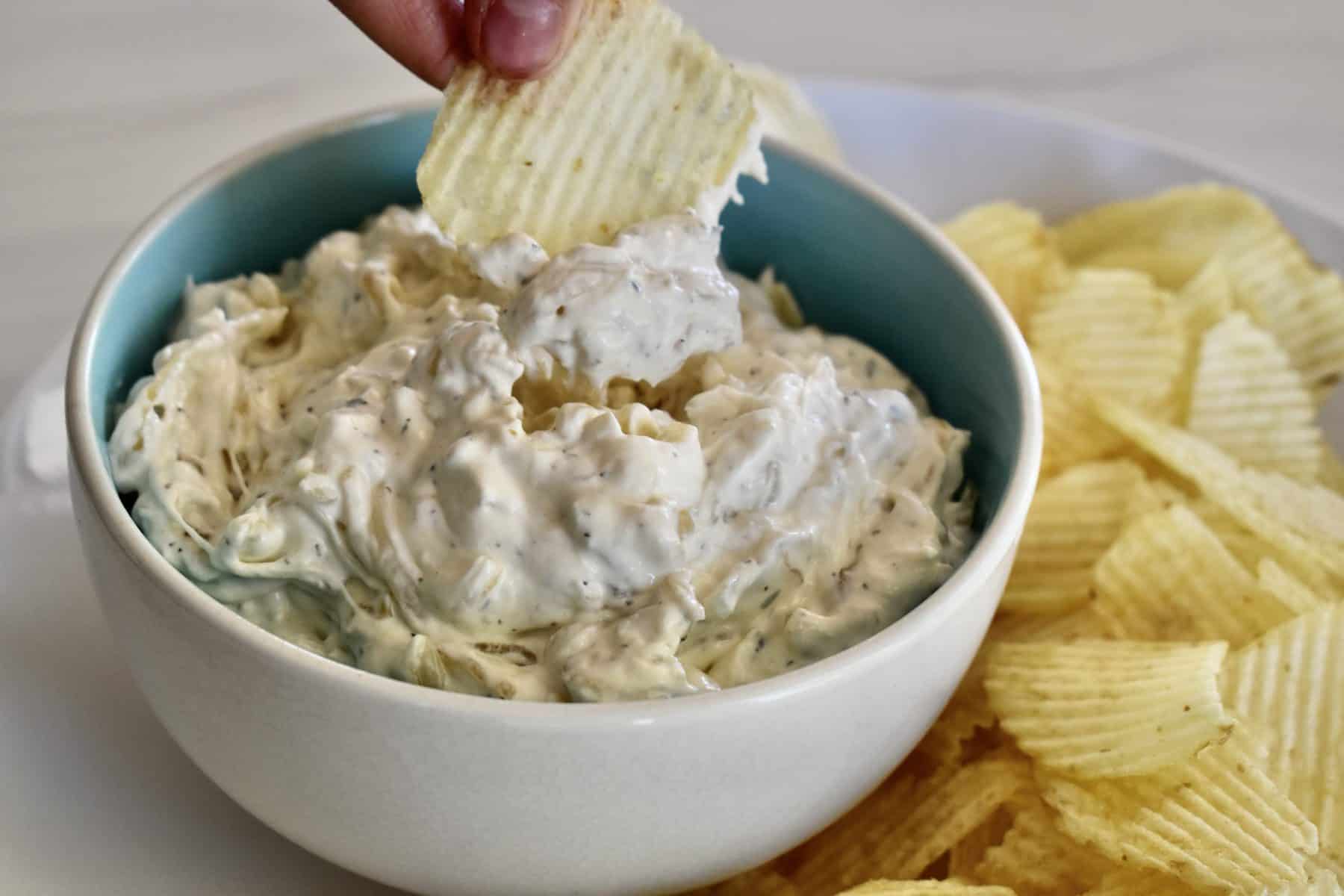 Even kids who swear against onions love this dip!
So next time you're looking for a fun update to traditional Onion Dip, give this Caramelized Onion Dip recipe a try.
Looking for a great and budget-friendly BBQ to serve your dip at? Check out my entire Budget BBQ meal plan and eat for less than $6.50 per person!
Tried this recipe? Be sure to comment below and let me know. Enjoy!
Caramelized Onion Dip
This is the ultimate onion dip! Caramelizing the onions gives the dip a smooth and slighly sweet flavor. Great served with chips, veggies, or as a spread.
Ingredients
1

tablespoon

olive oil

2

large

onions, thinly sliced

½

teaspoon

salt

1

tablespoon

fresh thyme, chopped

(or use 1 teaspoon dried thyme)

½

cup

mayo

1

cup

sour cream

½

cup

plain yogurt

(Greek yogurt works well here)

1

teaspoon

apple cider vinegar

1

teaspoon

garlic powder

salt and pepper to taste
Instructions
Heat oil in large dutch oven or skillet over medium heat. Add sliced onions, thyme, and salt. Reduce head to medium low and slowly cook, stirring occasionally, until onions are soft and begin to brown, about 40 minutes. Set aside onions to cool.

Combine the remainder of ingredients in a large bowl and whisk. Add the cooled onions and stir to combine. Season with salt and pepper as needed. Refrigerate for at least an hour, or up to two days.
Notes
Great to serve with chips, crackers, or veggies. Make-ahead and let chill for a day or two before serving!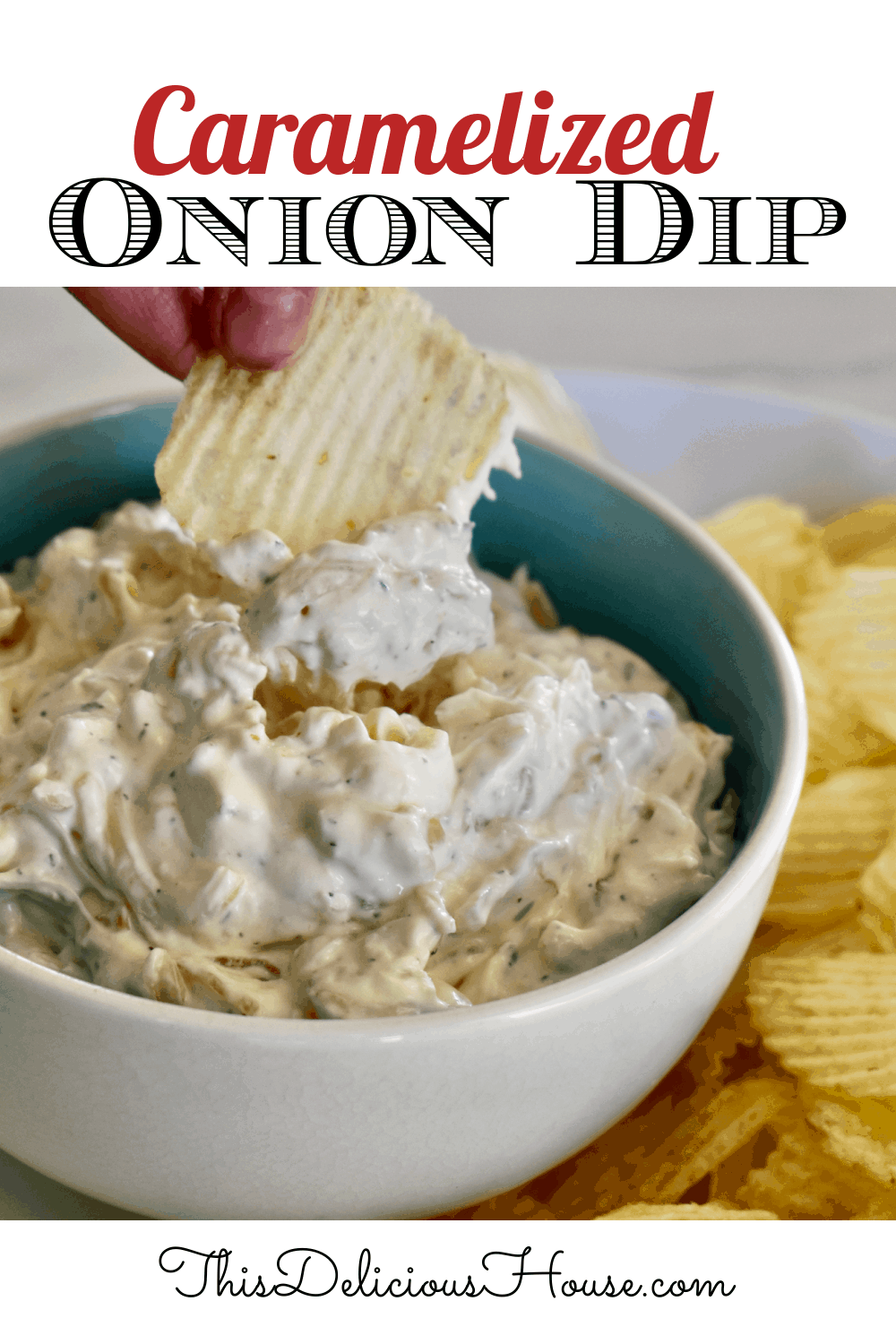 Get Your Free Party Planning Checklist!