Get delicious truffles in no time with this easy Crispy Nutella Truffles recipe. Made with Rice Krispies, peanut butter, and Nutella, this easy truffle recipe can't be beat!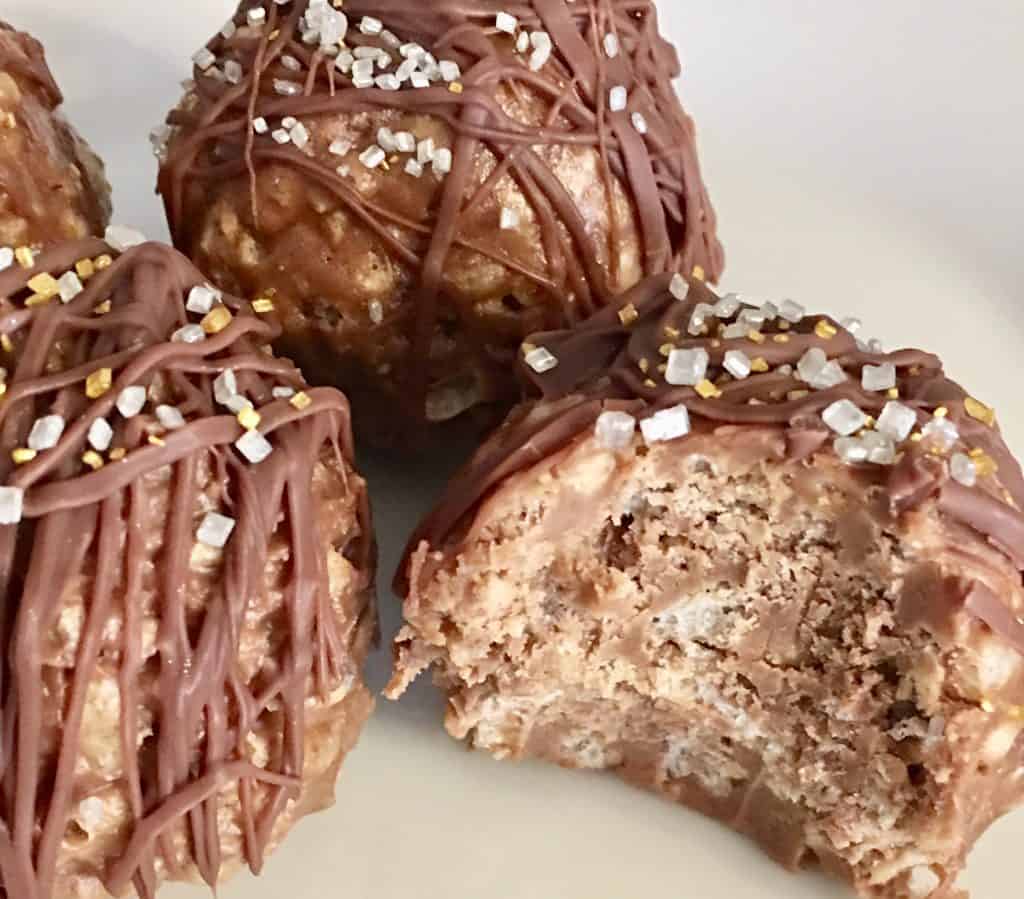 If you are looking for a fast and delicious treat that's tasty and easy to make, look no further! These Crispy Nutella Truffles are the best and such a crowd pleaser!
There are a couple of reasons why you should make this recipe. First, Nutella, enough said! There is no comparison to the tasty flavors you get from this delicious chocolate hazelnut spread. Second, no bake and one bowl. You have to love the easy recipes! Lastly, the satisfying crunch you get from biting into one of these treats. It just can't be beat!
If you love no bake and easy truffle treats, you don't want to miss these other delicious recipes:
How to Make Crispy Nutella Truffles
Making these Nutella Truffles couldn't be easier. First, in a large microwave safe bowl, heat butter until melted. Next, stir in the peanut butter and Nutella until smooth and combined. Add in the powdered sugar and Rice Krispies and stir until well combined. Because you want these crispy, be sure not to overstir the batter and break the Rice Krispies.
Next, using a cookie scoop to measure, roll the mixture into about 30 evenly sized balls using damp hands so the mixture doesn't stick. I like to use a cookie scoop like this $5 Wilton Stainless Steel Cookie Scoop on Amazon. Put the truffles in the freezer for 15 minutes while you prepare the drizzle.
Lastly, drizzle the Crispy Nutella Truffles. For a true truffle you would dip the entire ball in chocolate coating. However, this recipe is plenty sweet and I think a drizzle gives it a nice effect. Personally I like to just use a fork dipped in the melted chocolate to drizzle on the chocolate. Easy and less mess!
Furthermore, you could add whatever sprinkles or decorations on top that you would like.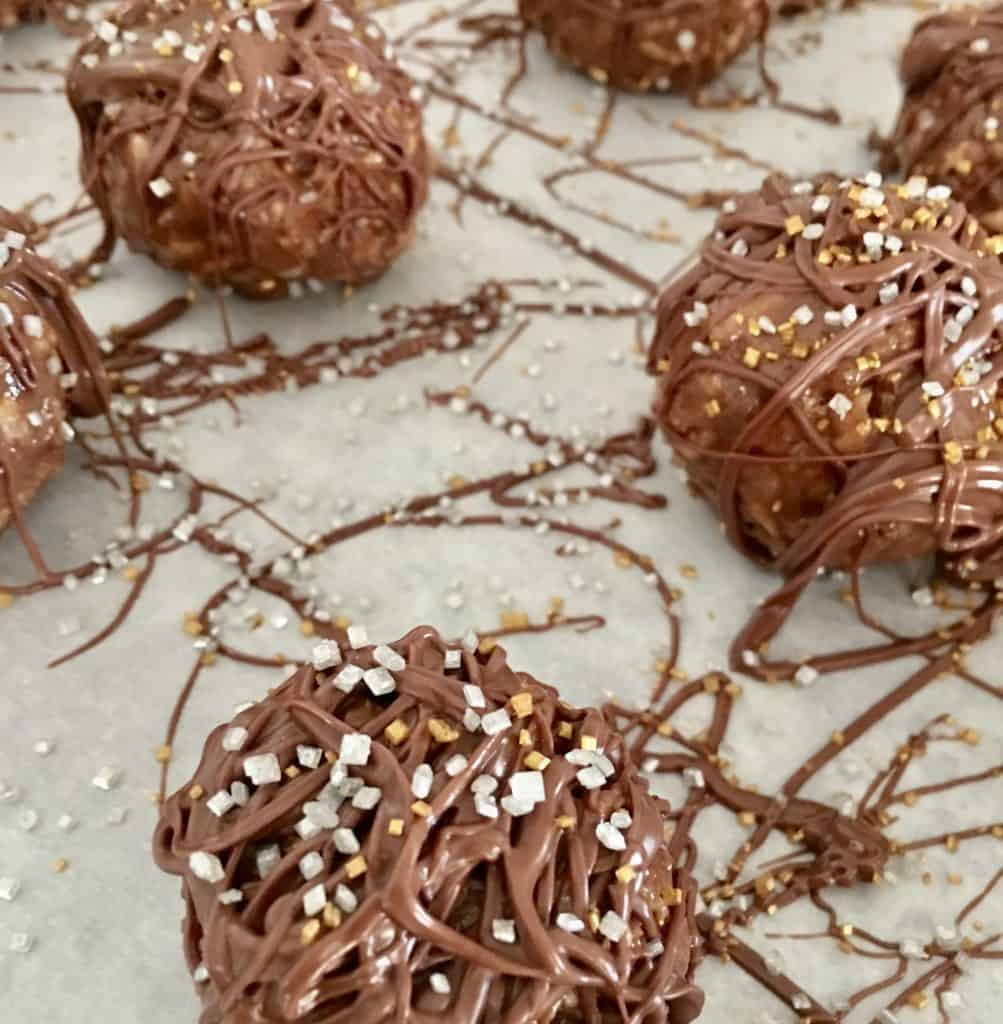 So give these easy and delicious Crispy Nutella Truffles a try today and be sure to comment below if you try the recipe!
Crispy Nutella Truffles
Easy and no bake, you can make this recipe up to a day in advance and refrigerate until ready to serve.
Ingredients
1/2

cup

butter

(one stick)

1

cup

peanut butter

1

cup

Nutella

1

cup

powdered sugar

5

cups

Rice Krispie cereal

1

cup

chocolate chips

sprinkles for topping, optional
Instructions
Microwave butter in a large bowl until melted. Stir in the peanut butter and Nutella and mix until smooth. Add in the powdered sugar and mix until combined. Fold in the Rice Krispies and stir until just combined.

Line a cookie sheet with parchment paper or a baking mat. Using a cookie scoop and damp hands, roll the mixture into about 30 evenly-sized balls and place on cookie sheet. Freeze for 15 minutes.

Place the chocolate chips in a small bowl and microwave until completely melted, stopping to stir in 15 second intervals. Should take about 90 seconds total. Use a fork to drizzle the chocolate over the truffle balls. Top with sprinkles if desired. Let harden completely before serving.
Notes
Store in an airtight container in the refrigerator for up to a week. 
Be sure to sign up and never miss an easy and delicious recipe!