Looking for a delicious and crowd pleasing carrot cake recipe? This Carrot Pineapple Cake is takes regular carrot cake to a whole new level. Moist and decedent, the Barefoot Contessa's cake can be made ahead with excellent results!
So, where shall we begin… First, I love Ina Garten. She and my mom are my cooking soulmates! Ina's recipes are easy, delicious, and turn out incredible every time. She is a make-ahead maven and knows how to throw a stress-free party. Her simply and elegant dishes define my culinary goals and her party style always focuses on making her guests comfortable and happy. To put it mildly, I am obsessed.
Second, her Carrot Pineapple Cake is pure #cakegoals. It is perfect as written, turns out delicious every single time, and is so worth the effort to make this cake from scratch. And OMG the frosting!! So amazing!
You can freeze ahead of time!
Third, you can make part of this Carrot Pineapple Cake way in advance. Just bake the cake days ahead and freeze it. To do this, be sure that the cake is completely cool before wrapping in parchment and sealing inside a large ziplock bag. You can do this up to a week in advance. On the day of, just take the cake out and leave at room temperature for about an hour. While the cake is still cool, but not completely frozen, apply the frosting. It will go on smoother and you won't have as many crumbs in the batter.
The frosting you can make the day of the party. To do this, just take the cream cheese and butter out of the refigerator when you take the cake out of the freezer so that they have time to soften.
Another tip, don't buy pre-shredded carrots. You have to shred them yourself using the small holes on the box grater. Yes, it's extra work, but so worth the effort. And think of the arm workout you'll get while doing this!
Fourth, I promise you this Carrot Pineapple Cake will be the hit of your party, pleasing even those that swear they don't like carrot cake. So totally delicious!
Make-Ahead Carrot Pineapple Cake Instructions:
Get together all of the ingredients.
Tip: shred carrot using small holds on box grater. I used about 4 medium sized peeled carrots to yield one pounds worth.
Tip: freeze the pineapple before cutting. It is so much easier to chop when it is frozen.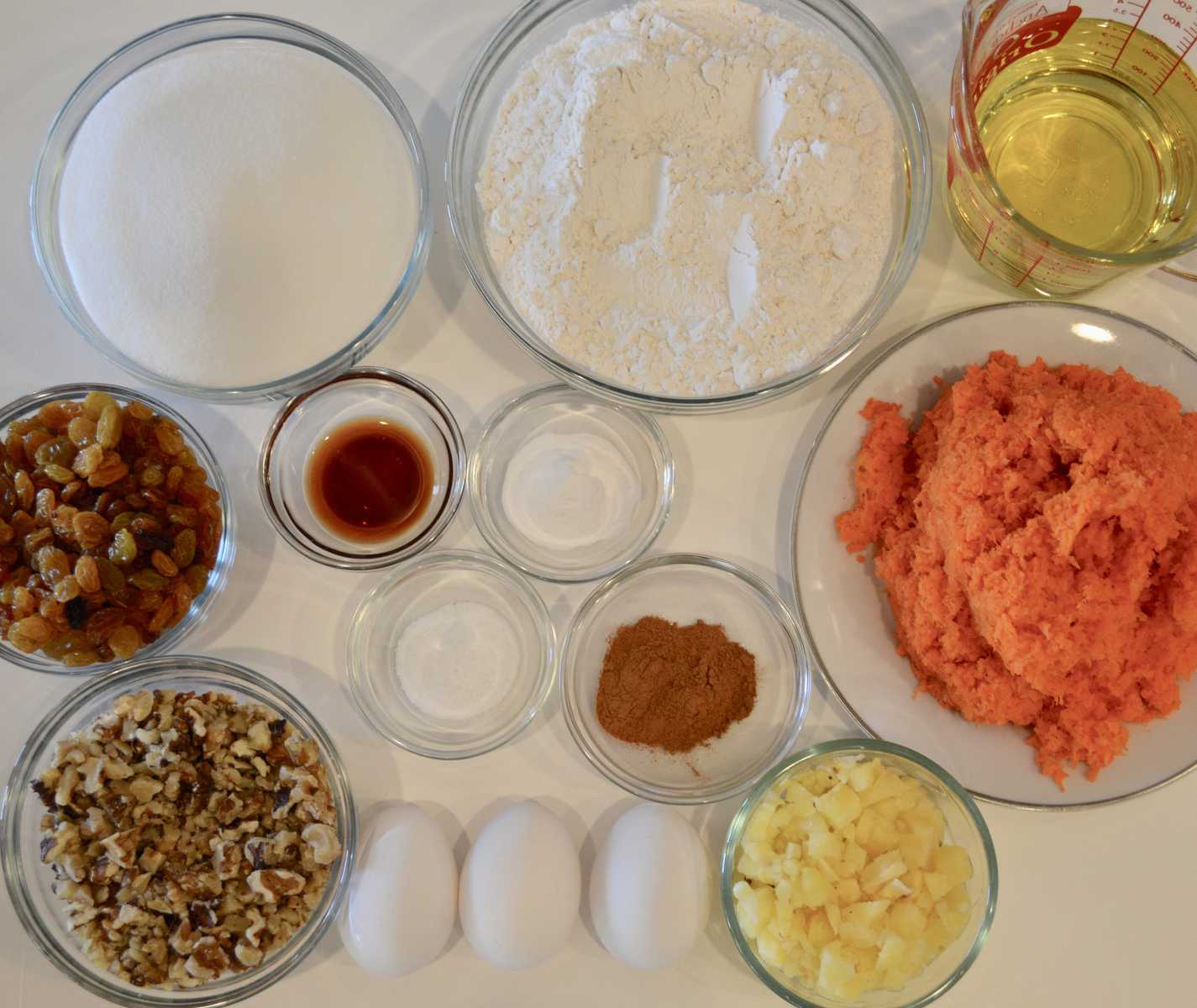 The first step is to mix together the sugar, oil, and eggs in a standup mixer fitted with a paddle attachment until the mixture is a light yellow color.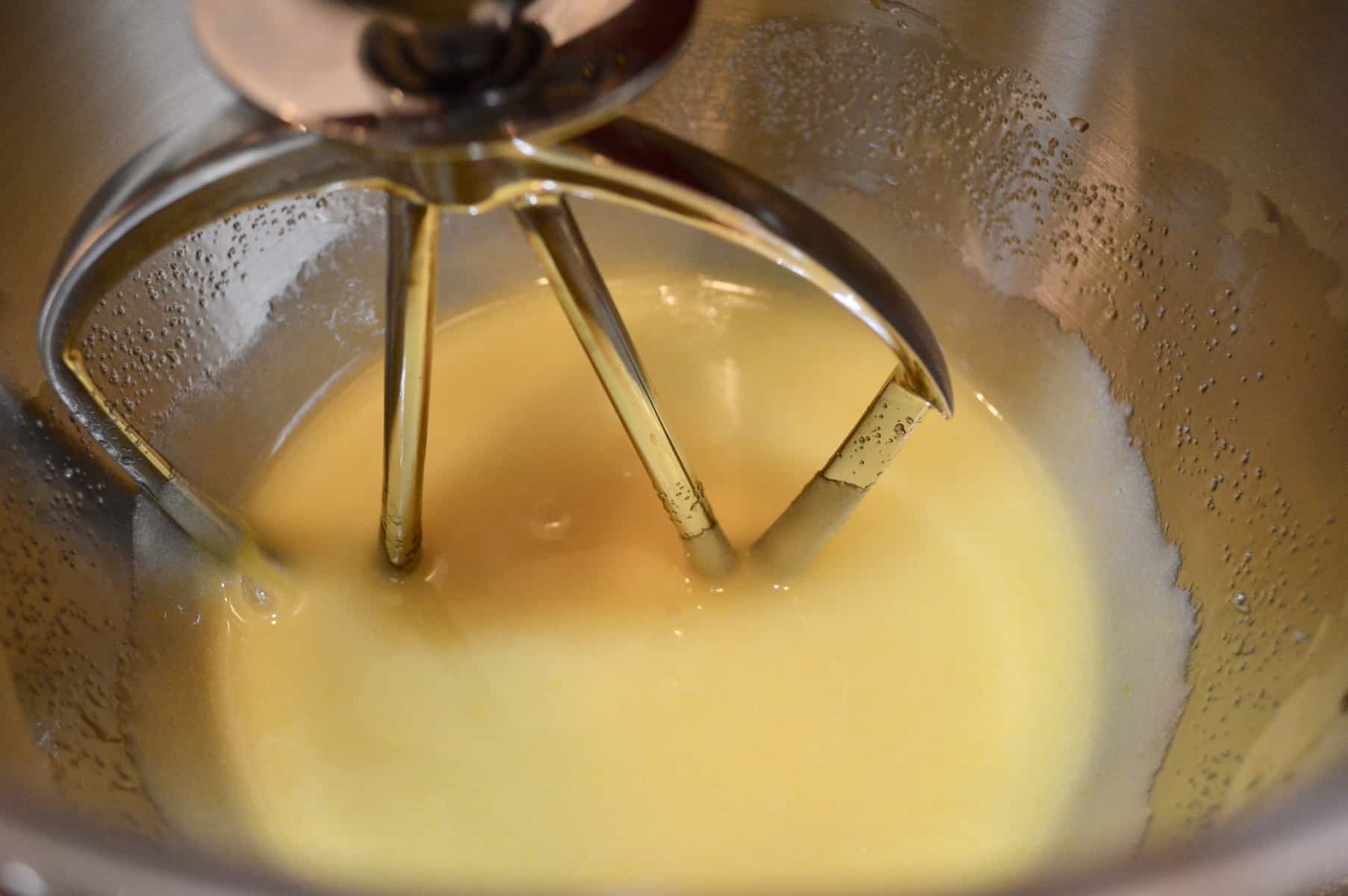 Next, sift together the dry ingredients and add to mixer.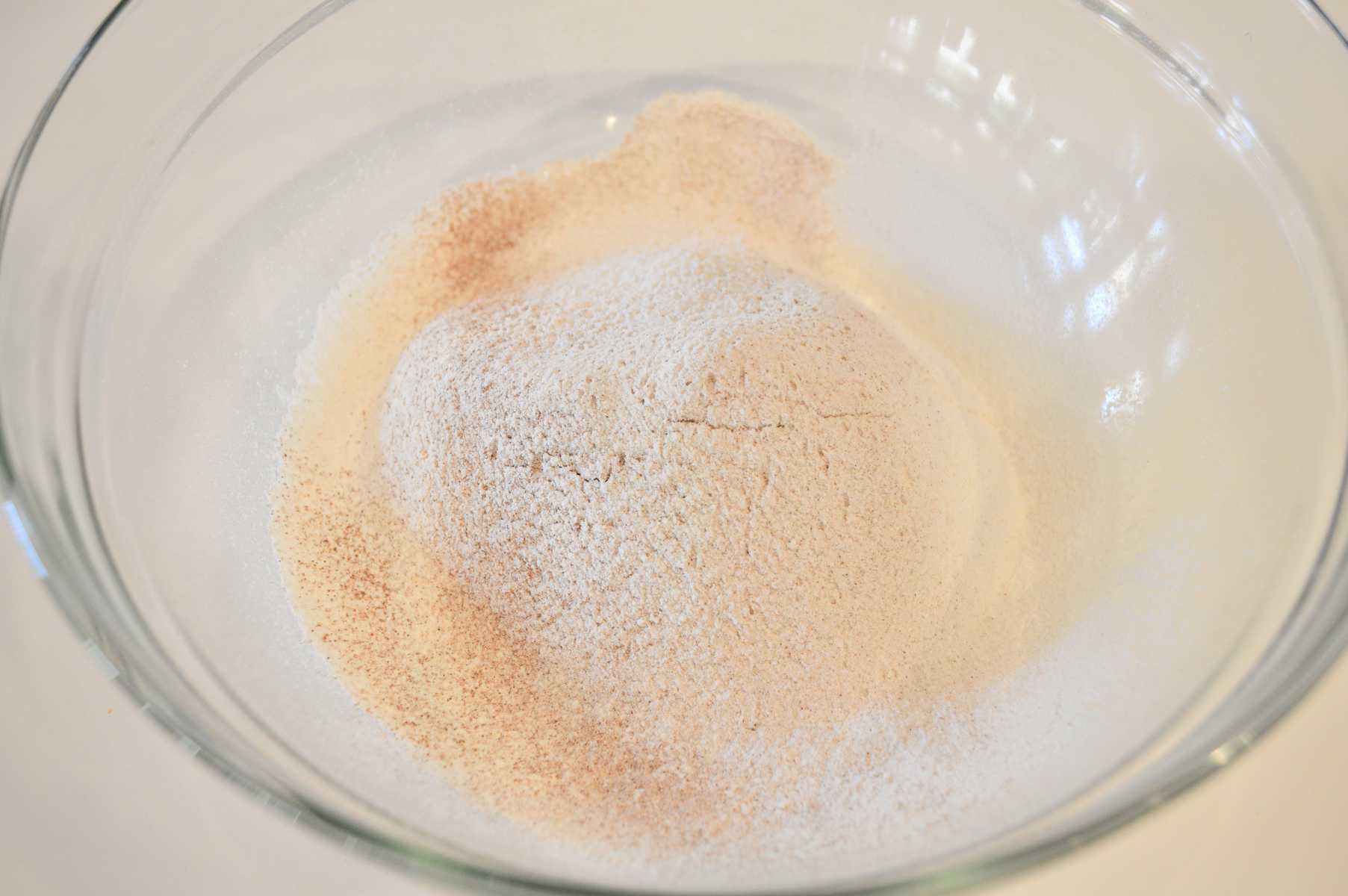 Toss the raisins and walnuts in a tablespoon of flour. Add the raisin/walnut mixture and the carrots and pineapple to the mixer and fold in.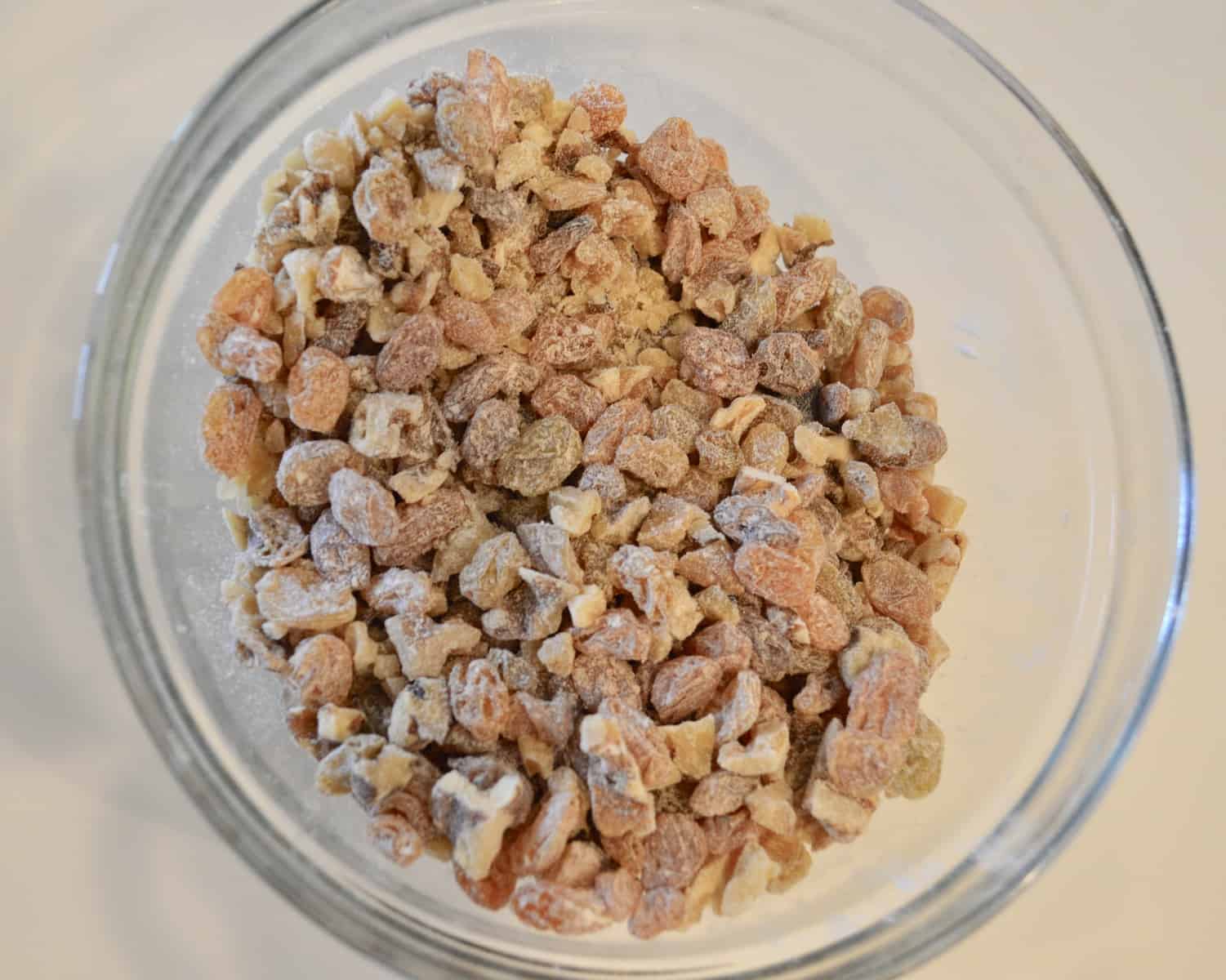 Tossing the raisins and walnuts in flour helps to prevent them from sinking to the bottom of the cake.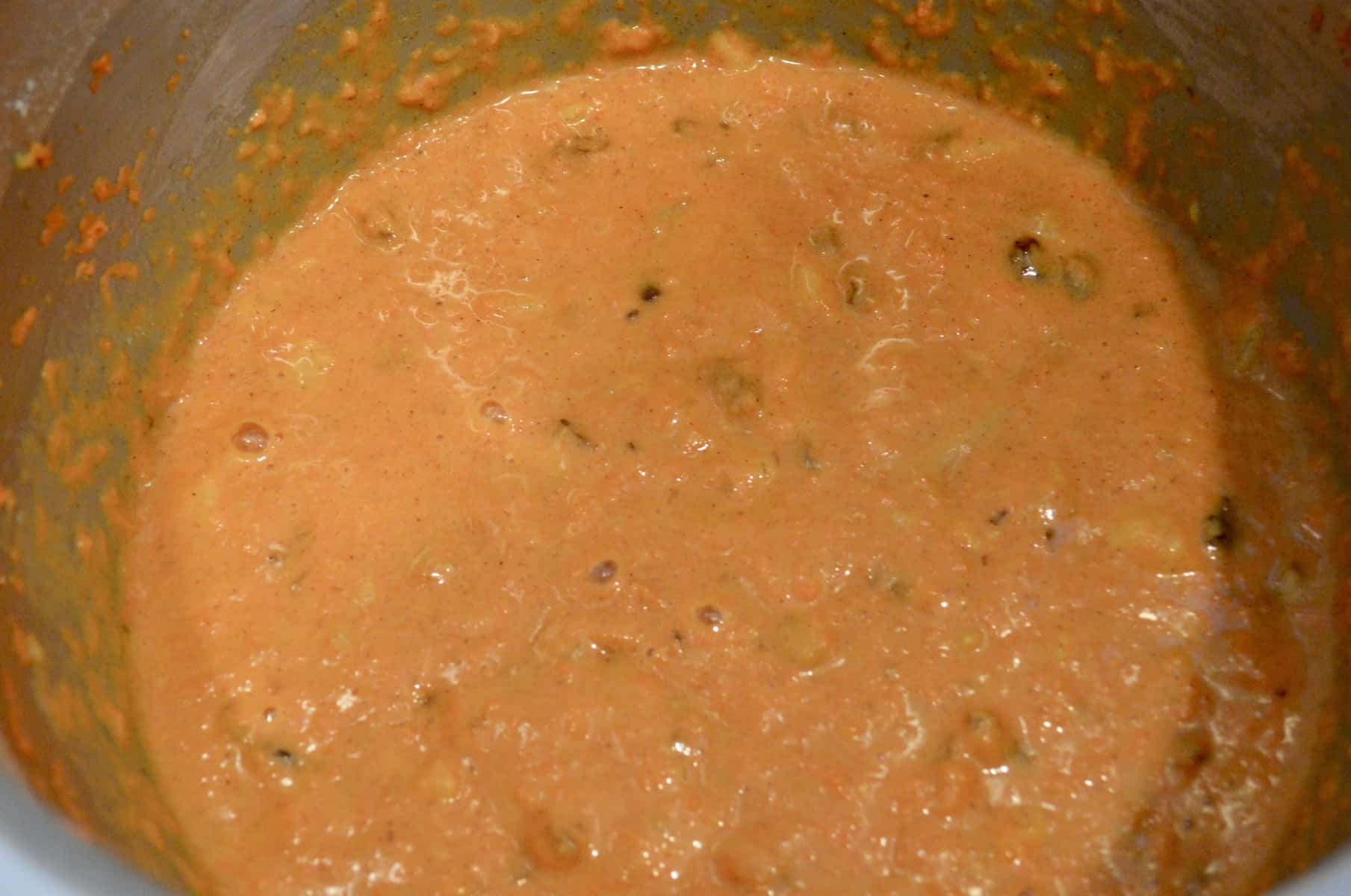 Pour into two cake pans that have been buttered and floured, and lined in parchment. Bake at 350 degrees for 55-60 minutes.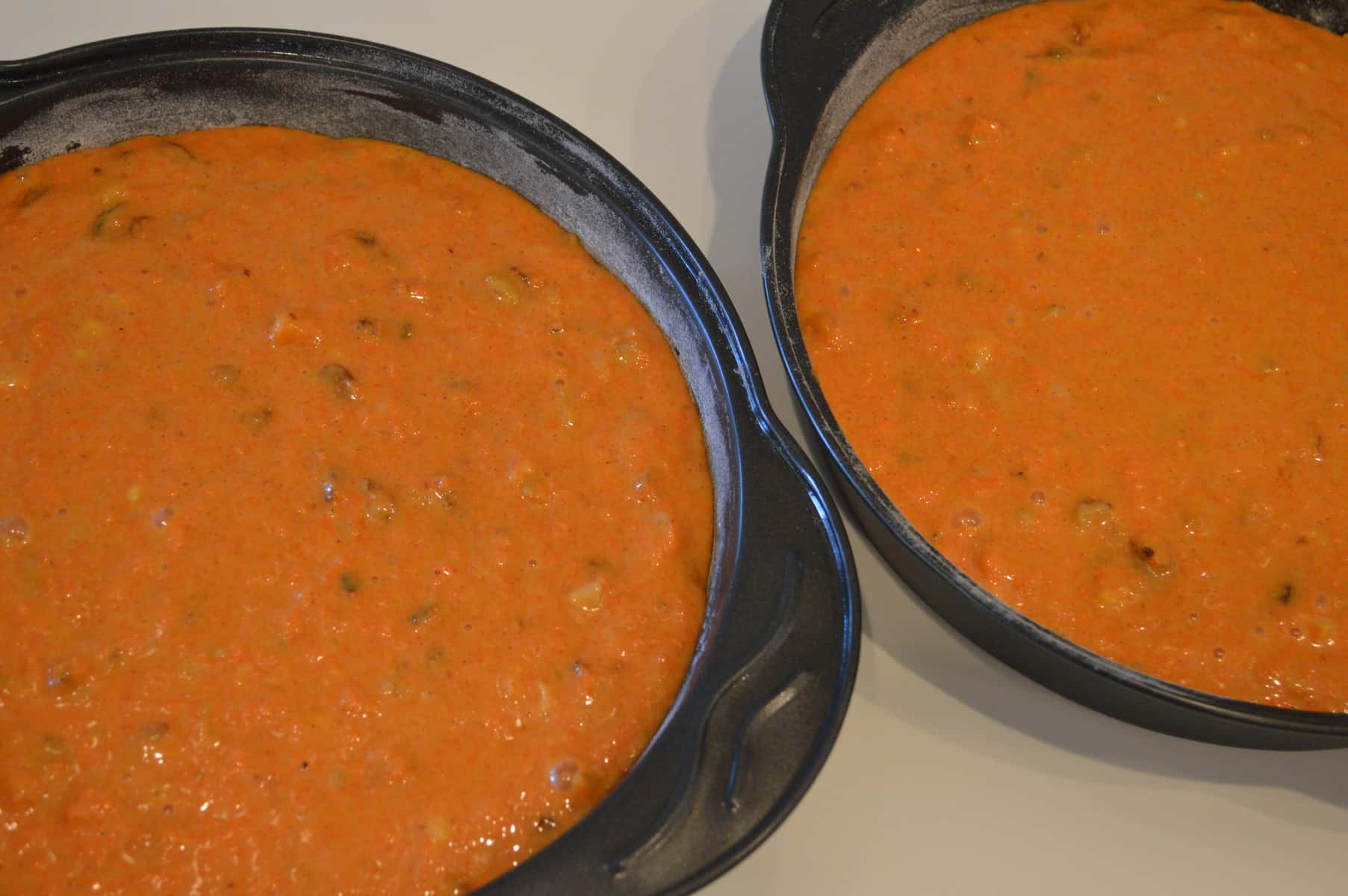 Check for doneness when a toothpick inserted into the cakes comes out clean. Let cakes cool in pan for 5-10 minutes. Then run a knife around the edge to loosen. Turn onto cooling rack.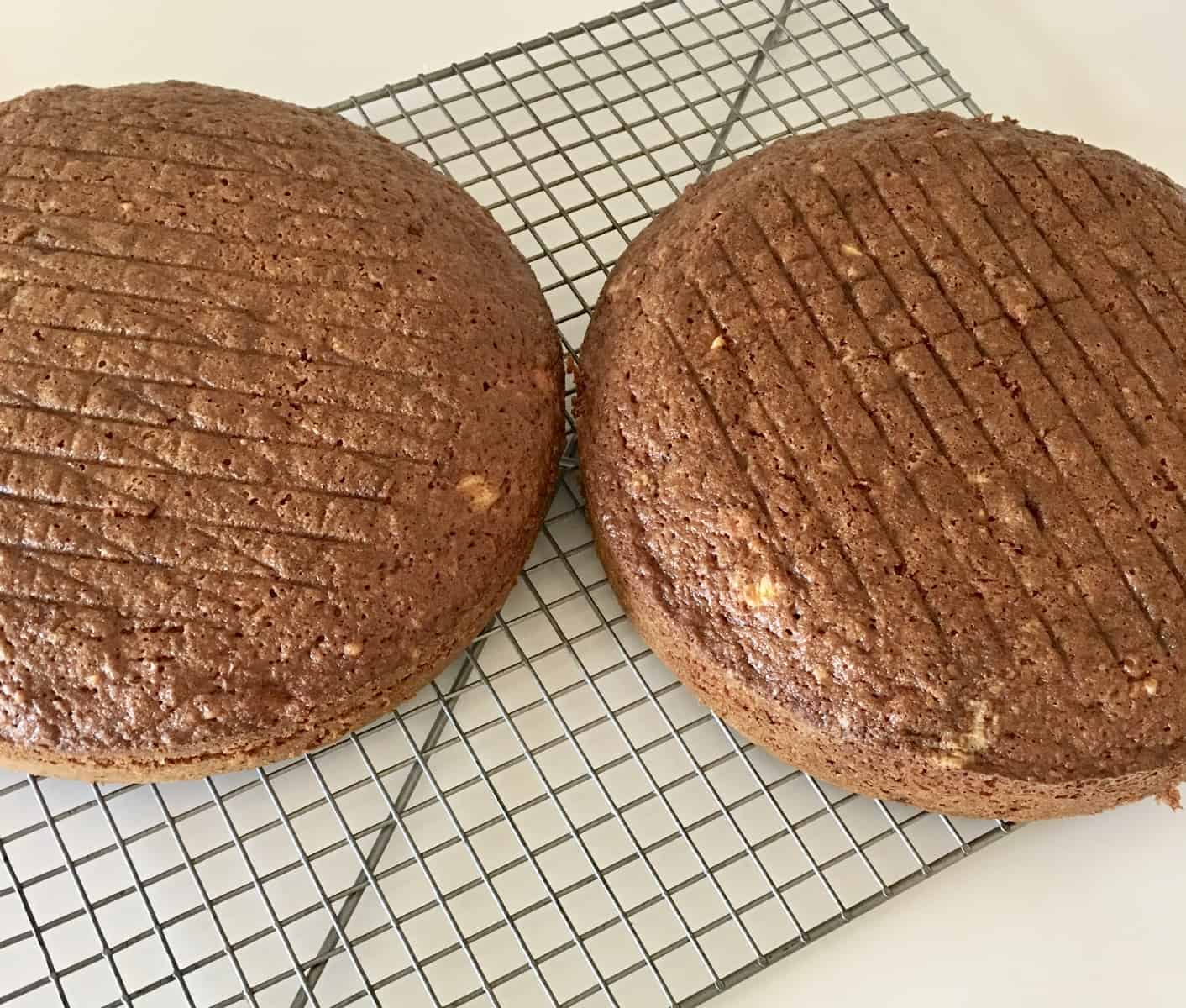 When completely cool, 1-2 hours, wrap tightly in parchment paper and seal in a large ziplock bag. I freeze my cakes up to a week in advance.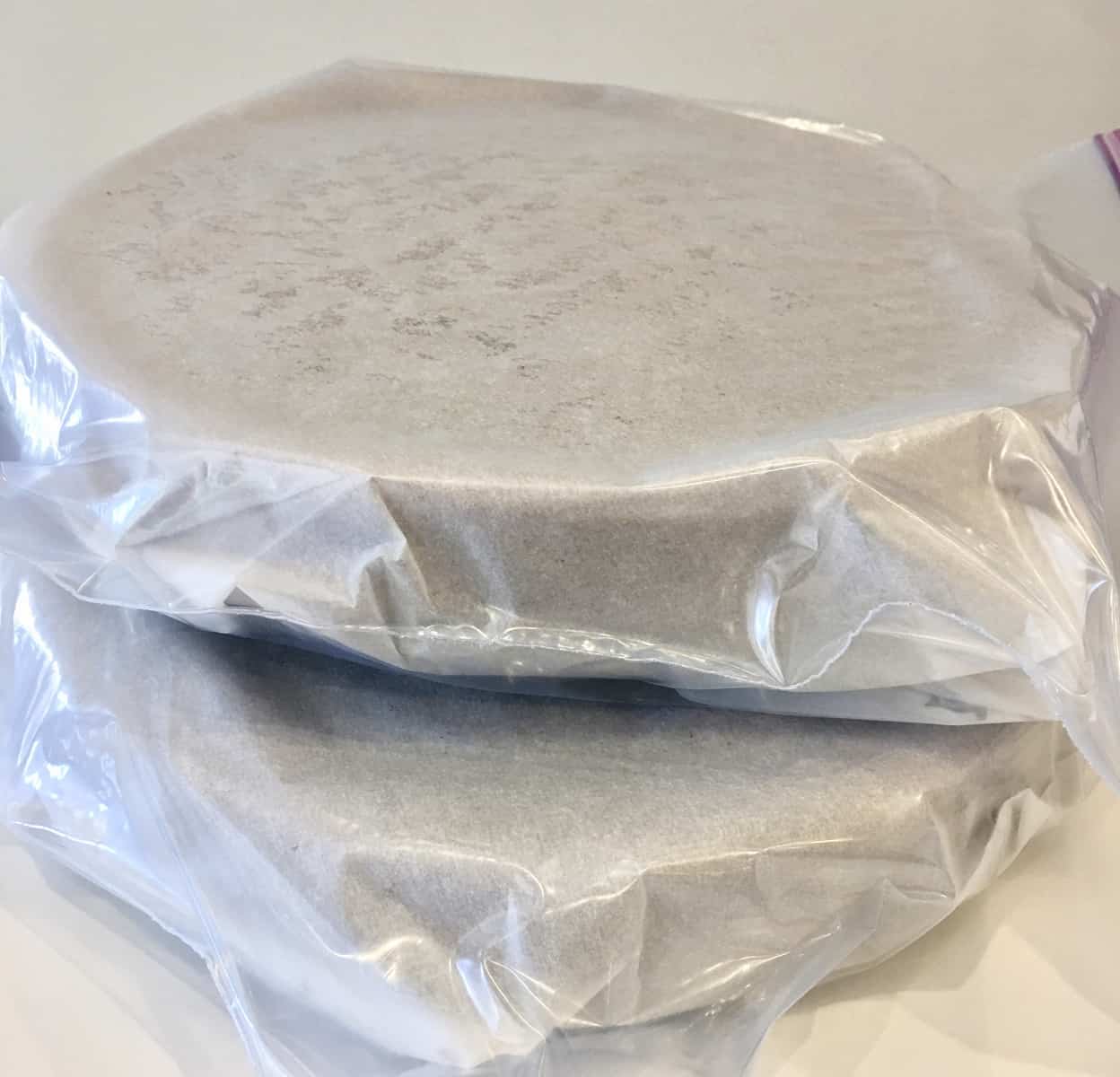 The Day Of Preparations
Take your cake out of the freezer in the morning. At this time, also take the butter and cream cheese out of the fridge to soften for the frosting. It will take about 1 ½ hours to soften, depending on your room temperature, so plan accordingly! Beat the frosting in your stand up mixer and smear the deliciousness onto the cake. You'll soon see the benefits to freezing… no crumbs in the frosting! Lastly, top the whole thing with some cut up pineapple.
For the topping, you can dice walnuts and fresh pineapple. Alternatively, you can top with this Paradise Candied Pineapple for a fun and festive look.
Even though the recipe says it serves 8 people, this cake easily serves 12-16 people. I promise you it's going to be your new "go-to" for carrot cake.
This Carrot and Pineapple Cake really is amazing. I make it for Easter Brunch every year and my guests love it. See the rest of my Easter Brunch Menu.
Here are some of my other favorite make-ahead party recipes:
Oreo Cake Pops are so simple to make, completely customizable in your favorite colors, and only require three ingredients.
Chicken, Sausage, and Peppers is hands down a family favorite. Check out this food network recipe, make it entirely ahead of time, and reheat in the dutch oven or slow cooker before guest arrive.
Lemon Ricotta Bundt Cake is super moist and full of flavor. This dessert is great for brunches, holidays, or just a special dinner.
Roasted Shrimp Cocktail is an Ina Garten recipe that comes out perfect every time! If you're hosting a get together, make ahead and chill. Then just pull out of the refrigerator and you're good to go.
Taco Bar Menu is the perfect guide on how to throw a fun Mexican food party with lots of make-ahead instructions.
Hope you love this cake. Be sure to comment below if you try it. Enjoy!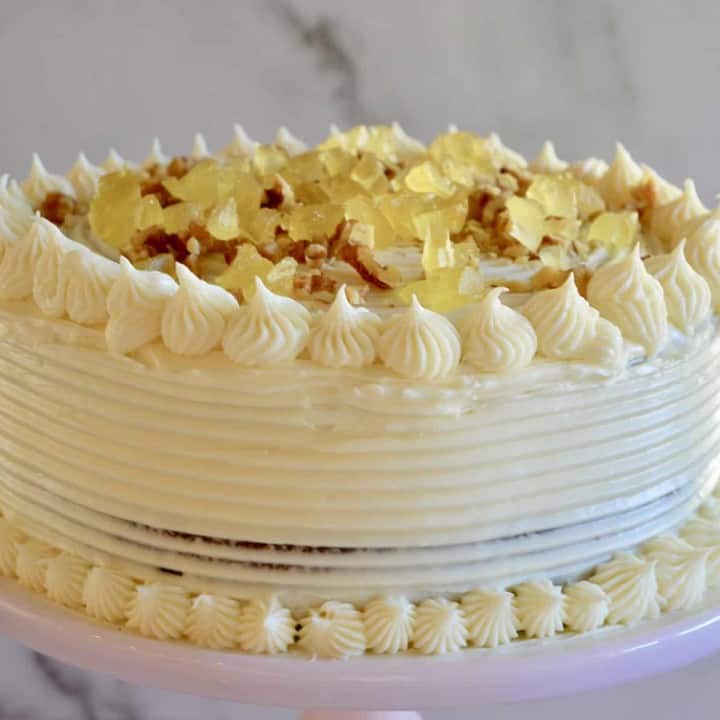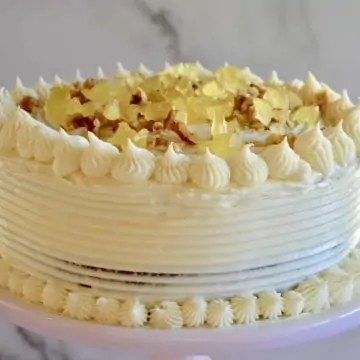 Barefoot Contessa's Carrot Pineapple Cake
Make-ahead Ina Garten's famous Carrot and Pineapple Cake with these tips. Hands down the best carrot cake recipe out there!
Print
Pin
Rate
Ingredients
2

cups

granulated sugar

1 ⅓

cups

vegetable oil

3

extra large

eggs, room temperature

1

teaspoon

vanilla extract

2 ½

cups

all purpose flour

plus 1 tablespoon for raisins/walnuts

2

teaspoons

ground cinnamon

2

teaspoons

baking soda

1 ½

teaspoons

kosher salt

1

cup

raisins

1

cup

chopped walnuts

1

pound

grated carrots

½

cup

diced fresh pineapple
For the Frosting
¾

pound

cream cheese, at room temperature

½

pound

unsalted butter, at room temperature

1

teaspoon

vanilla extract

1

pound

confectioners' sugar, sifted
For the decoration
¼

cup

chopped walnuts

¼

cup

candied pineapple

(like Paradise)
Instructions
Preheat the oven to 350 degrees F.

Butter 2 (8-inch) round cake pans. Line with parchment paper, then butter and flour the pans.

Beat the sugar, oil, and eggs together in the bowl of an electric mixer fitted with the paddle attachment until light yellow. Add the vanilla. In another bowl, sift together 2 ½ cups flour, the cinnamon, baking soda, and salt.

Add the dry ingredients to the wet ingredients. Toss the raisins and walnuts with 1 tablespoon flour. Fold in the carrots and pineapple. Add to the batter and mix well.

Divide the batter equally between the 2 pans. Bake for 55 to 60 minutes, or until a toothpick comes out clean. Allow the cakes to cool completely in the pans set over a wire rack.

For the frosting:

Mix the cream cheese, butter and vanilla in the bowl of an electric mixer fitted with the paddle attachment until just combined. Add the sugar and mix until smooth.

Place 1 layer, flat-side up, on a flat plate or cake pedestal. With a knife or offset spatula, spread the top with frosting. Place the second layer on top, rounded side up, and spread the frosting evenly on the top and sides of the cake. Decorate with diced walnuts and candied pineapple
Nutrition