Best Christmas Desserts! Get over 20 holiday recipes that you'll want to make all year round! These easy and fun recipes are tested and perfected. Check out all the best desserts to add to your holiday table.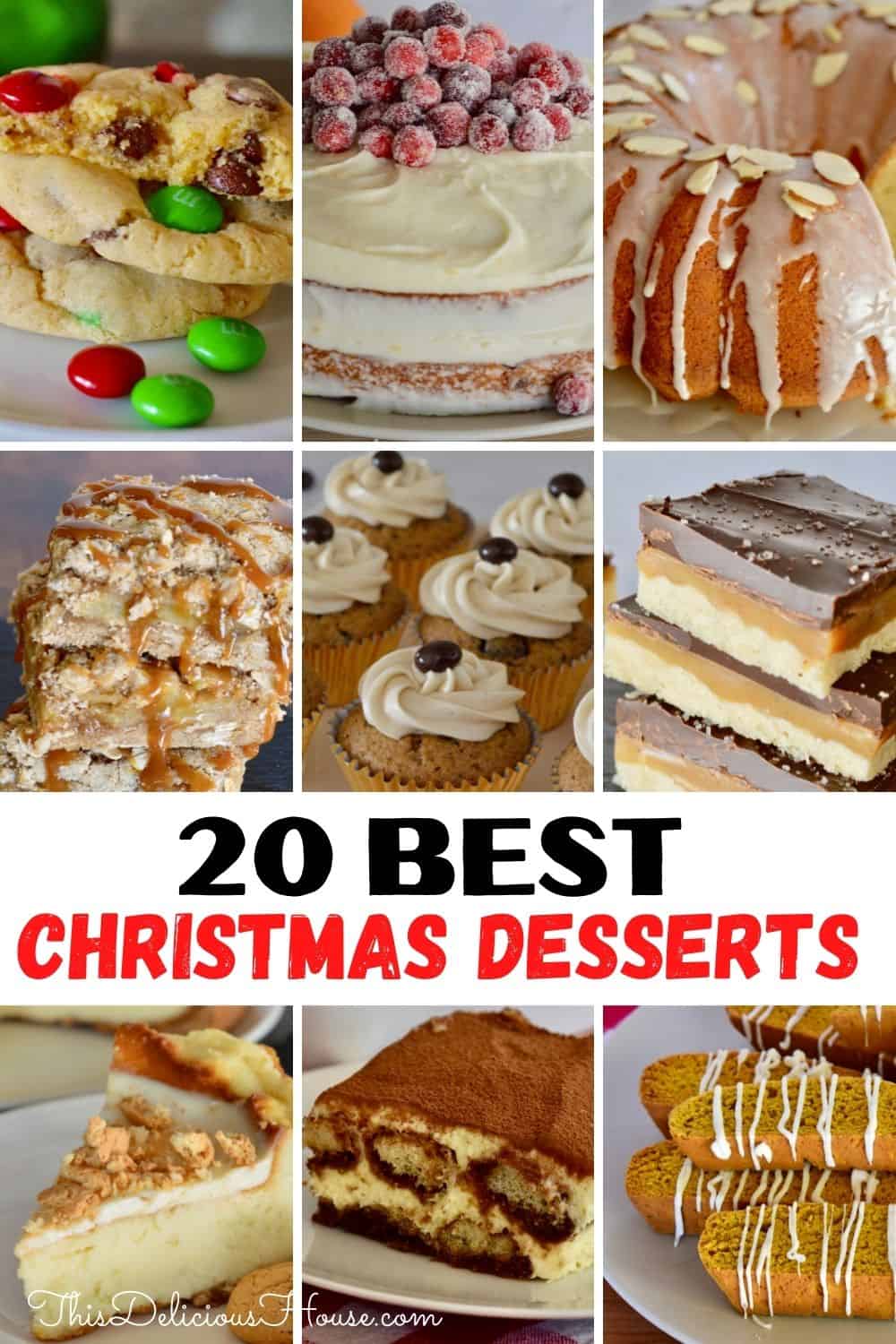 20 Best Christmas Desserts for all of those fun get togethers this year. I put together a list of some traditional Christmas desserts, as well as some non-traditional ones. I hope you love them all!
I hope you love these delicious and easy 20 Best Christmas Desserts! And if you're thinking, where's the fruitcake, then you definitely want to try my updated take on fruitcake with these Fruitcake Cookie Bars!