What's the secret to making homemade Play Doh that's just as good as the store bought stuff? Don't miss this great recipe for homemade Play Doh that includes a secret ingredient for making dough that lasts for months.
I have gone through a lot of little containers of Play Doh in my life time. Years of trying to pry off those lids and then inevitably getting the colored mess stuck under my nails as I try to get the dough out has left me worn. But kids love Play Doh; it sparks creativity and imagination, and it always seems to be a crowd pleaser. But those little containers can be expensive. As a result, I have been making my own homemade Play Doh for years. I have tried out so many different recipes, but the one that seems to be the best has this little hidden secret in it: Alum.
How to Make Homemade Play Doh Using Alum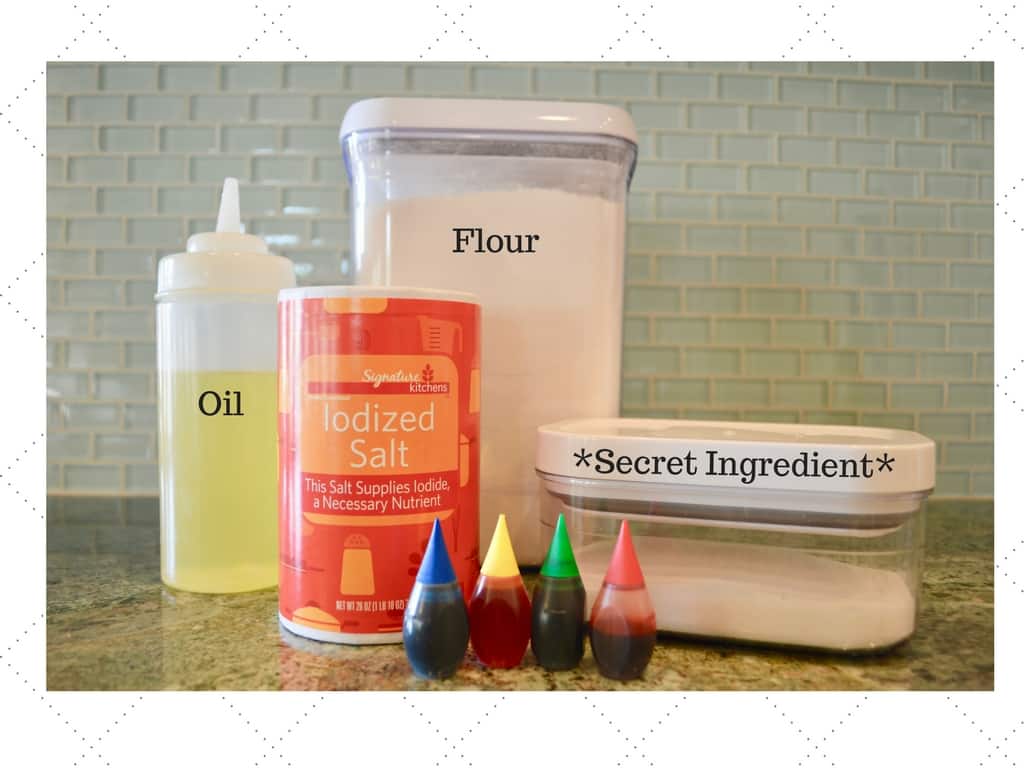 So what the heck is Alum and where do you get it. Alum is potassium aluminum sulfate and had been traditionally used for pickling. I'm not sure what any of that means… but what I do know is that 2 tablespoons gives me the most incredibly soft and smooth dough that seems to last forever! Trust me on this, it is essential for homemade Play Doh.
You can find Alum in the baking/spices section of the grocery store, but I strongly advise to go the Amazon route for this purchase where you can get 20 times the amount of Alum that you could get at the store for twice the cost. I was able to get a one pound bag of Alum for $8.59 on Amazon whereas a little 1.9 ounce container would cost about $4 at the store. Well worth the investment to never have to purchase Play Doh again!
You can buy Alum here: Medley Hills Farm Alum Granulated Powder (Food Grade) 1 lb
The rest of the homemade Play Doh recipe calls for kitchen staples you most likely already have on hand: flour, salt, vegetable oil, and food coloring. In addition, you could add glitter and essentials oils too if you wanted. I've even mixed in a packet of Kool-Aid for awesome results! Once you have the basics down, you have opened up a world of homemade Play Doh possibilities. There is a printable recipe below for a single batch of dough… great to print out and have on hand so you can use it again and again!


Step 1: Mix together the dry ingredients
First, mix together 2 cups flour and 2 tablespoons of Alum. Here I did two separate batches of dough and put half of the ingredients in each of the two bowls.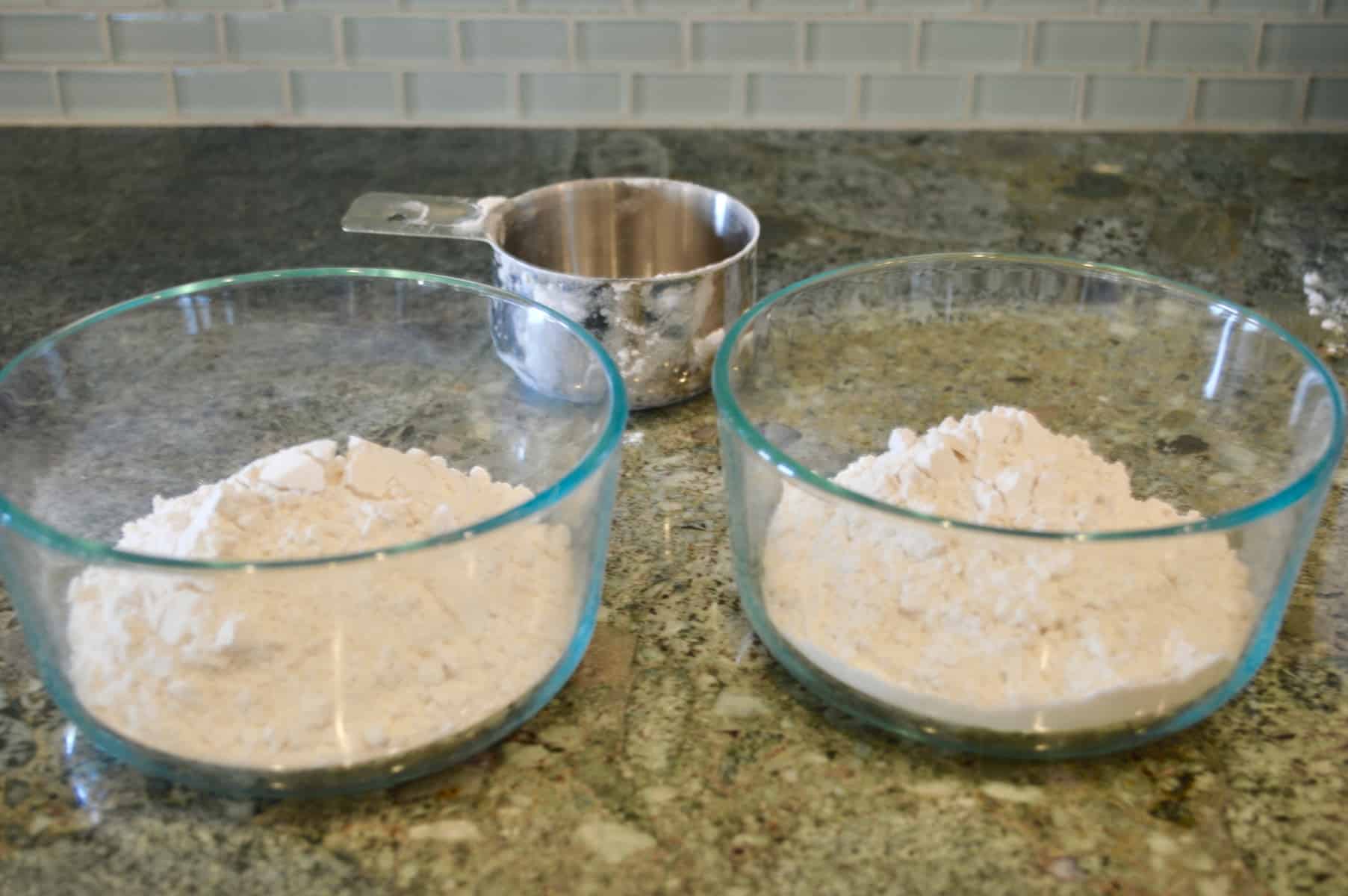 If making 2 dough colors, put one cup of flour and one tablespoon of Alum in each bowl.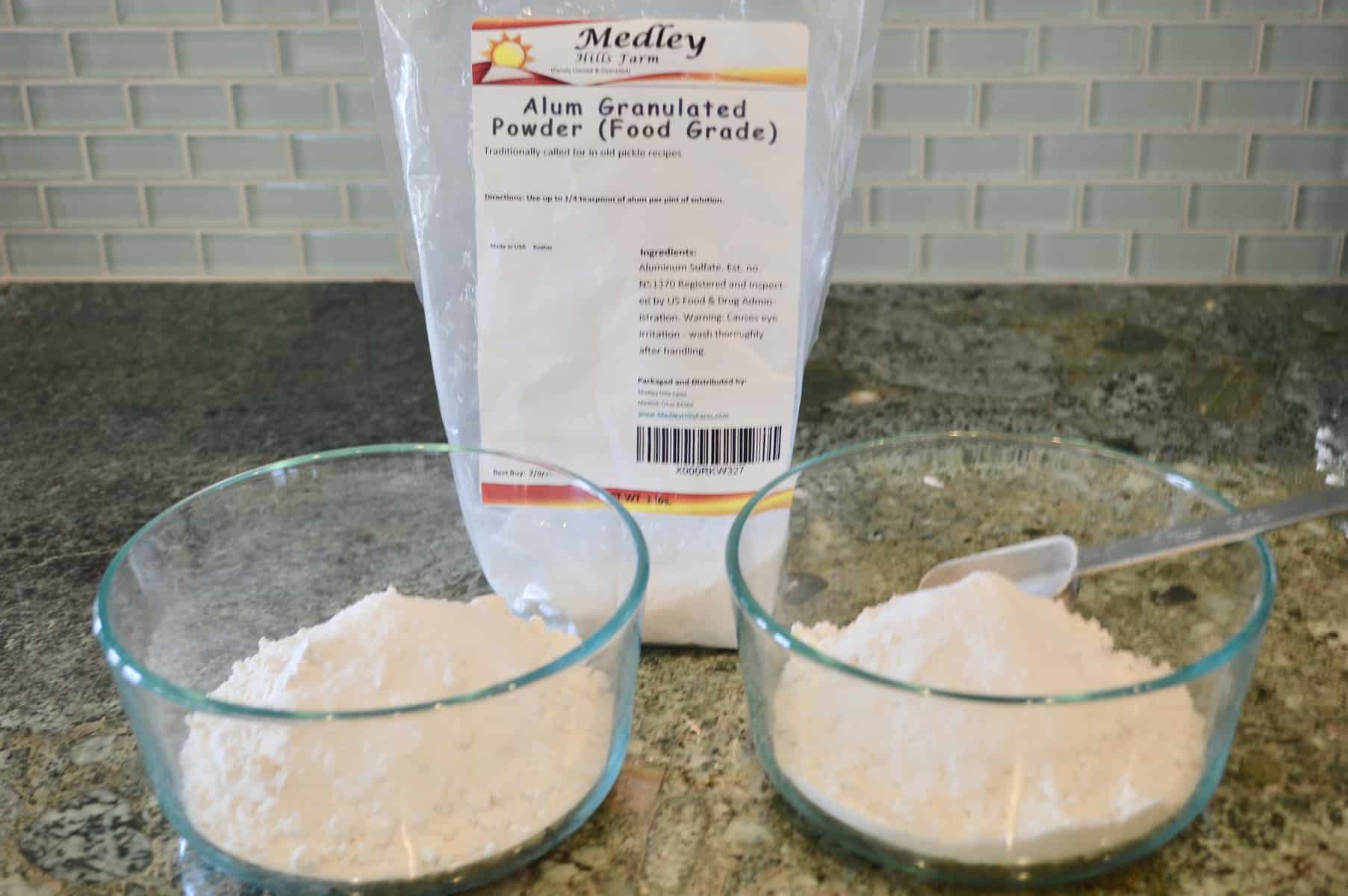 My giant bag of Alum is well worth it!
Step 2: Dissolve the salt
Second, bring 2 cups of water and ½ cup of salt to boil. (If you are doing a single color, you could add the food coloring in this step, otherwise, add it to the individual bowls.)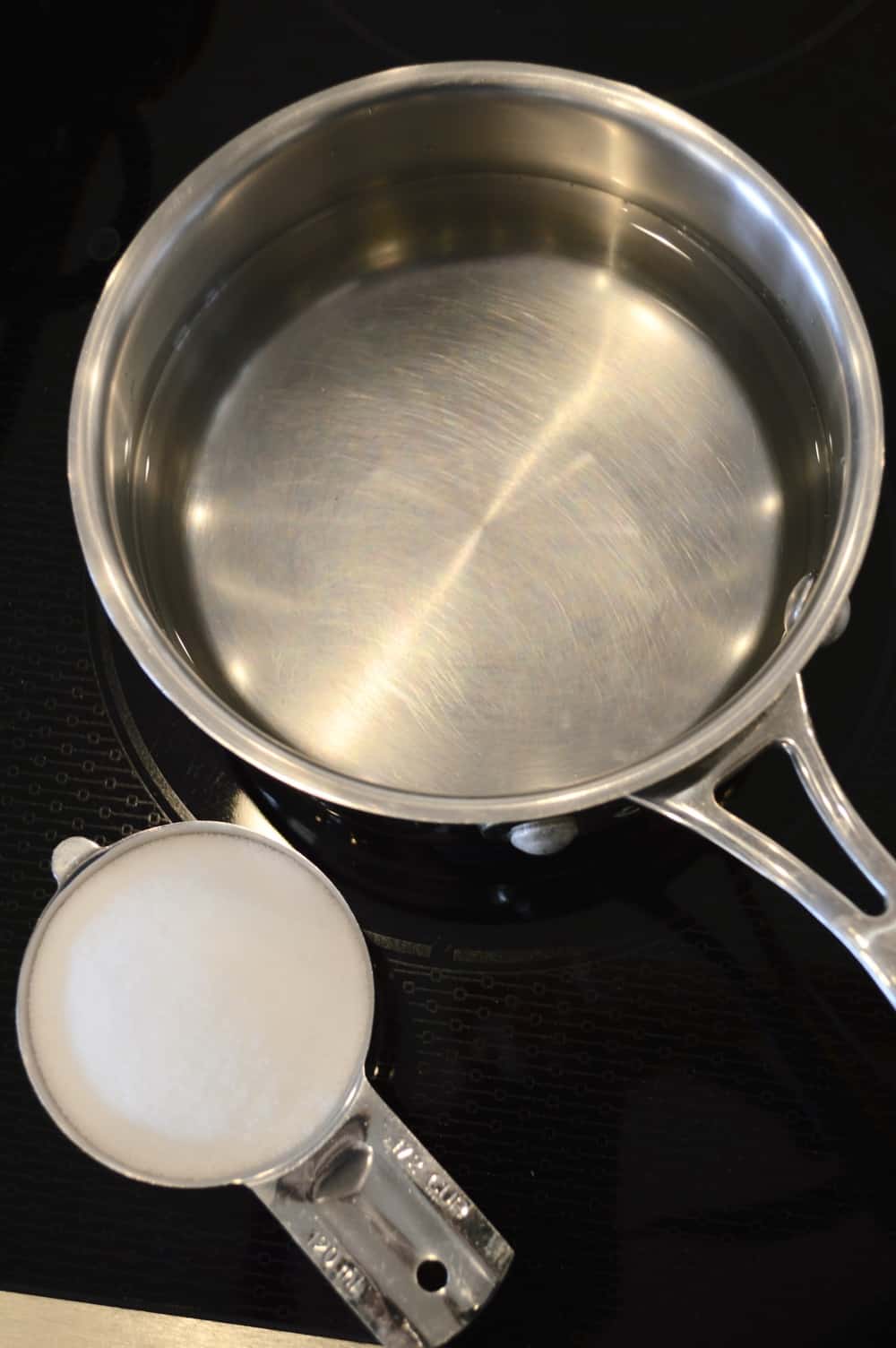 Boil the salt with water to dissolve.
Step 3: Combine wet and dry ingredients for the Play Doh
Third, pour the water mixture into the flour. If you are doing two different doughs, pour the water into a measuring cup first to get a more accurate measure. Add the vegetable oil and the food coloring to the mixture at this time as well. Stir to combine.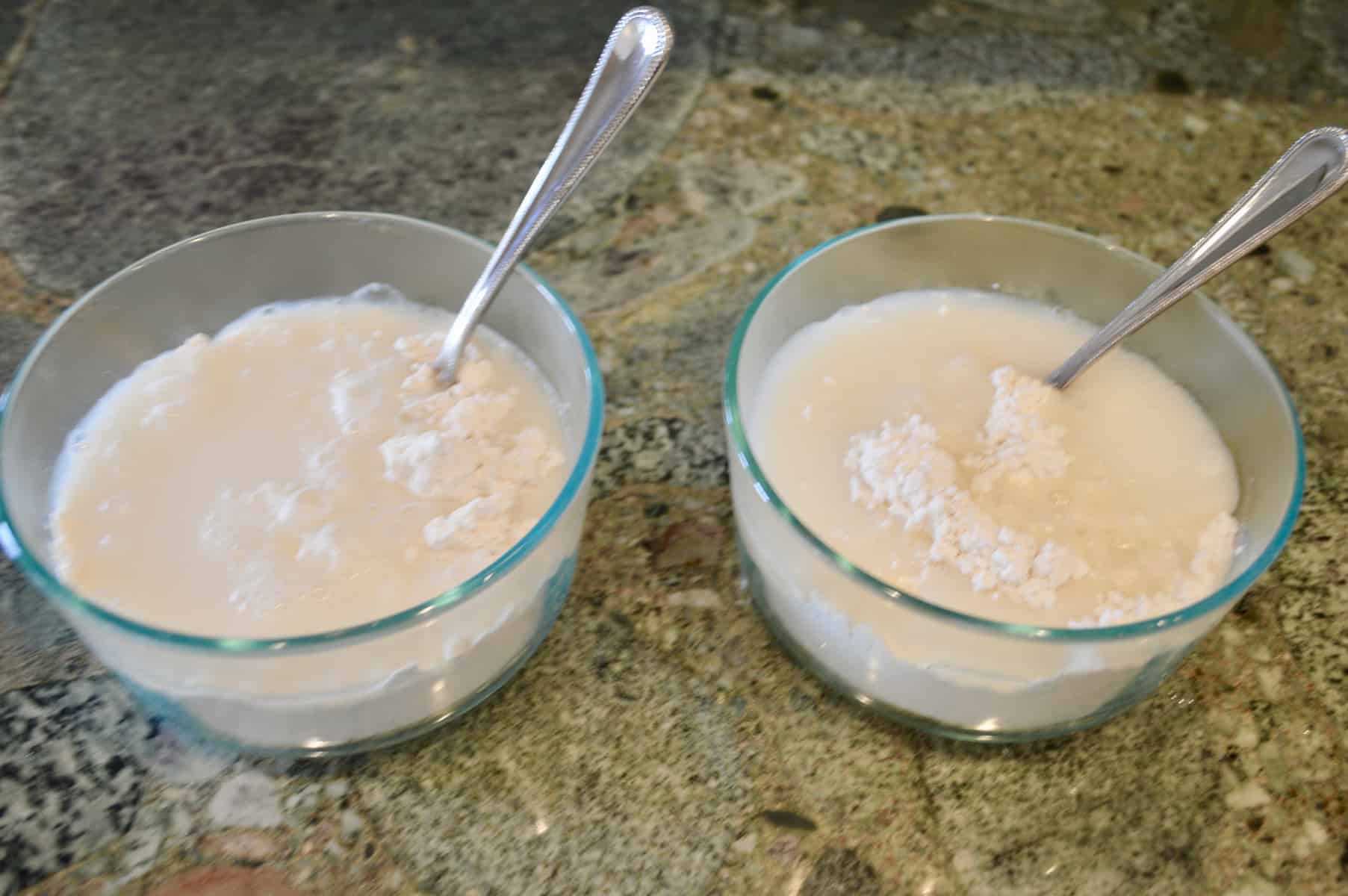 Add hot salt water and vegetable oil to the flour mixture.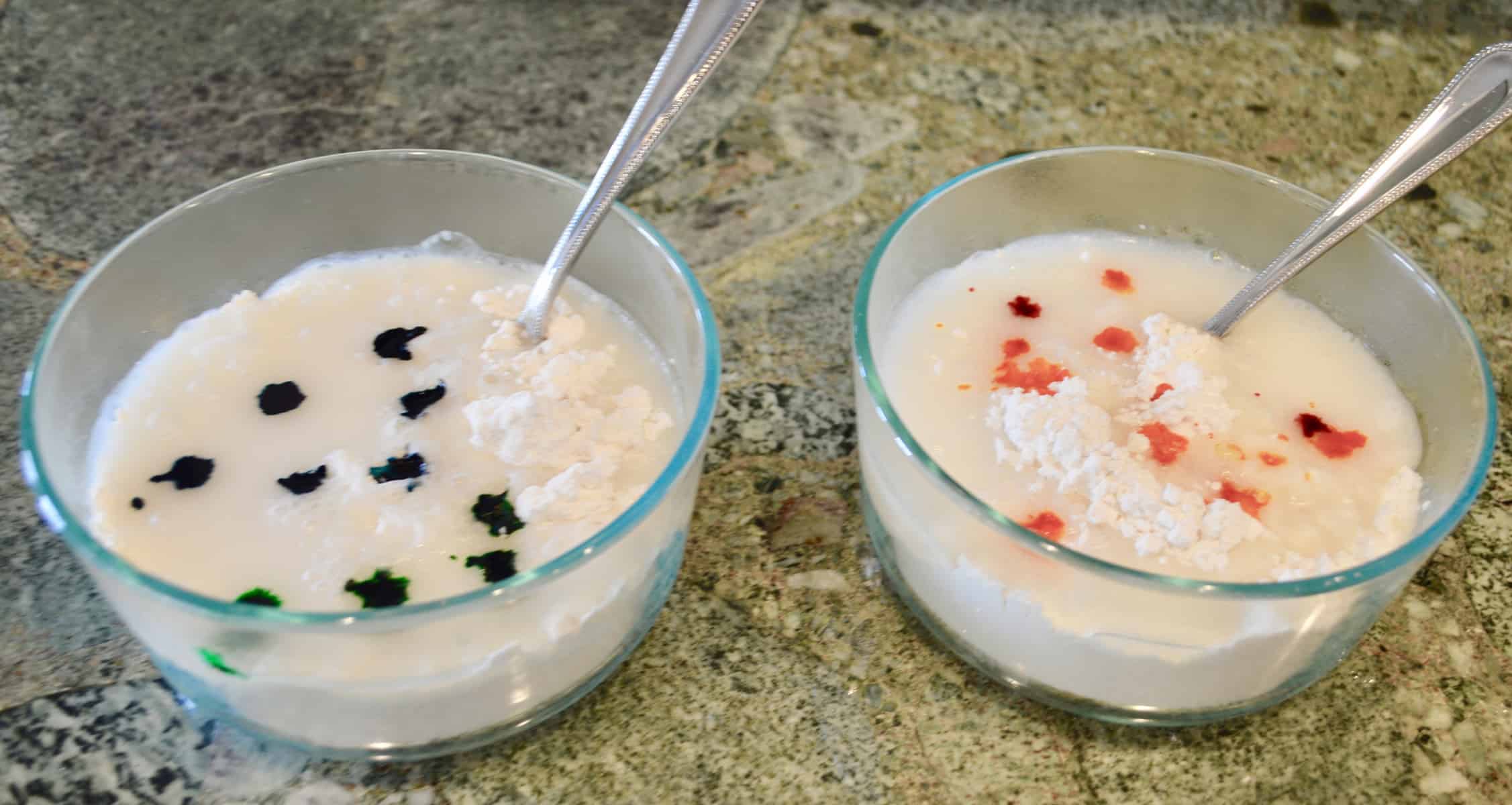 Add the food coloring. For teal I used 6 drops of blue and 4 drops of green. For the orange I used 10 drops of yellow and 2 drops of red.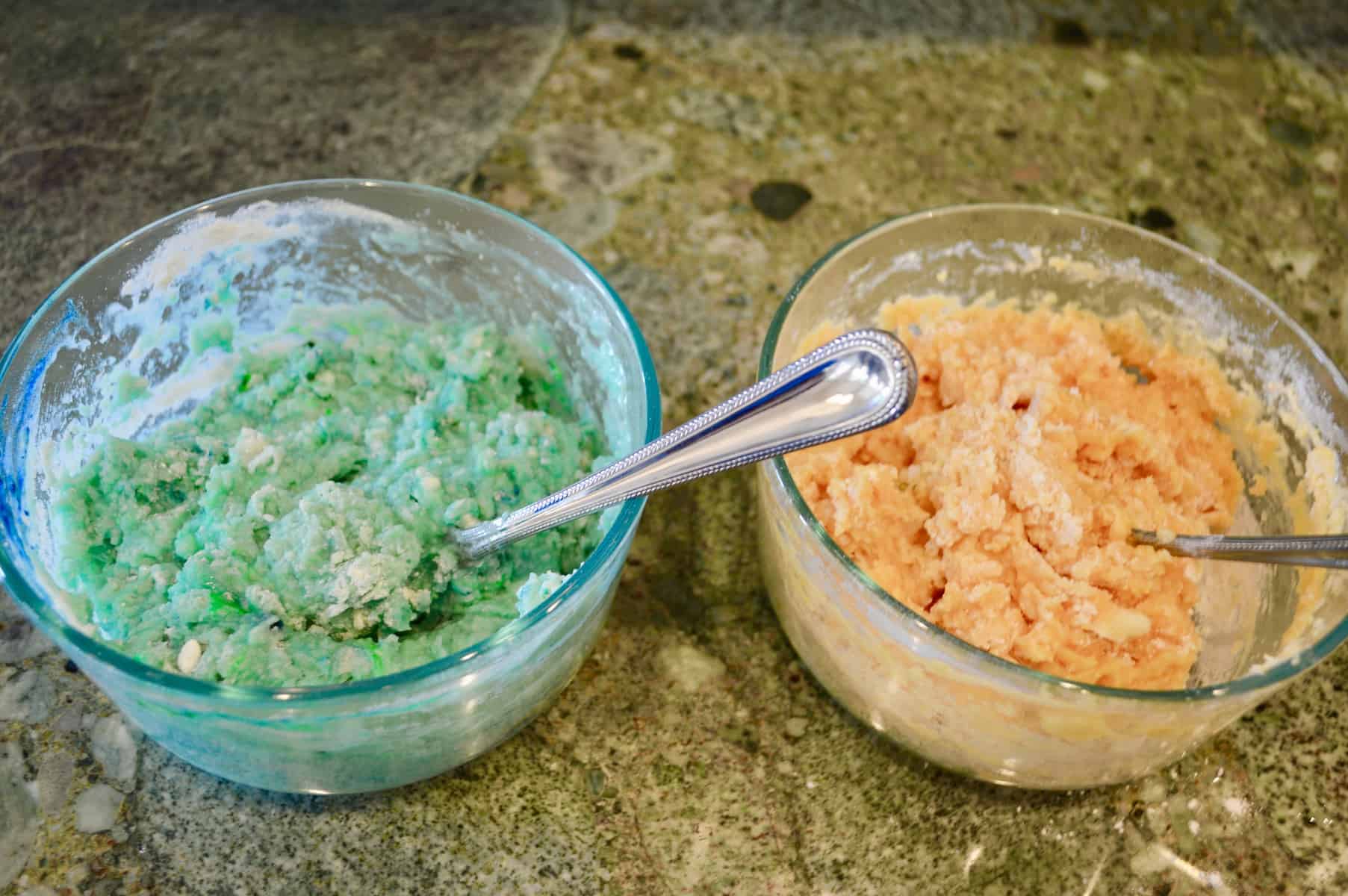 Stir it up!
Step 4: Knead the Play Doh
Lastly, my favorite part… kneading the dough! Try to do this while the mixture is still warm so that it mixes better. Also, be sure to flour your surface and have extra flour on hand so you can get the desired texture.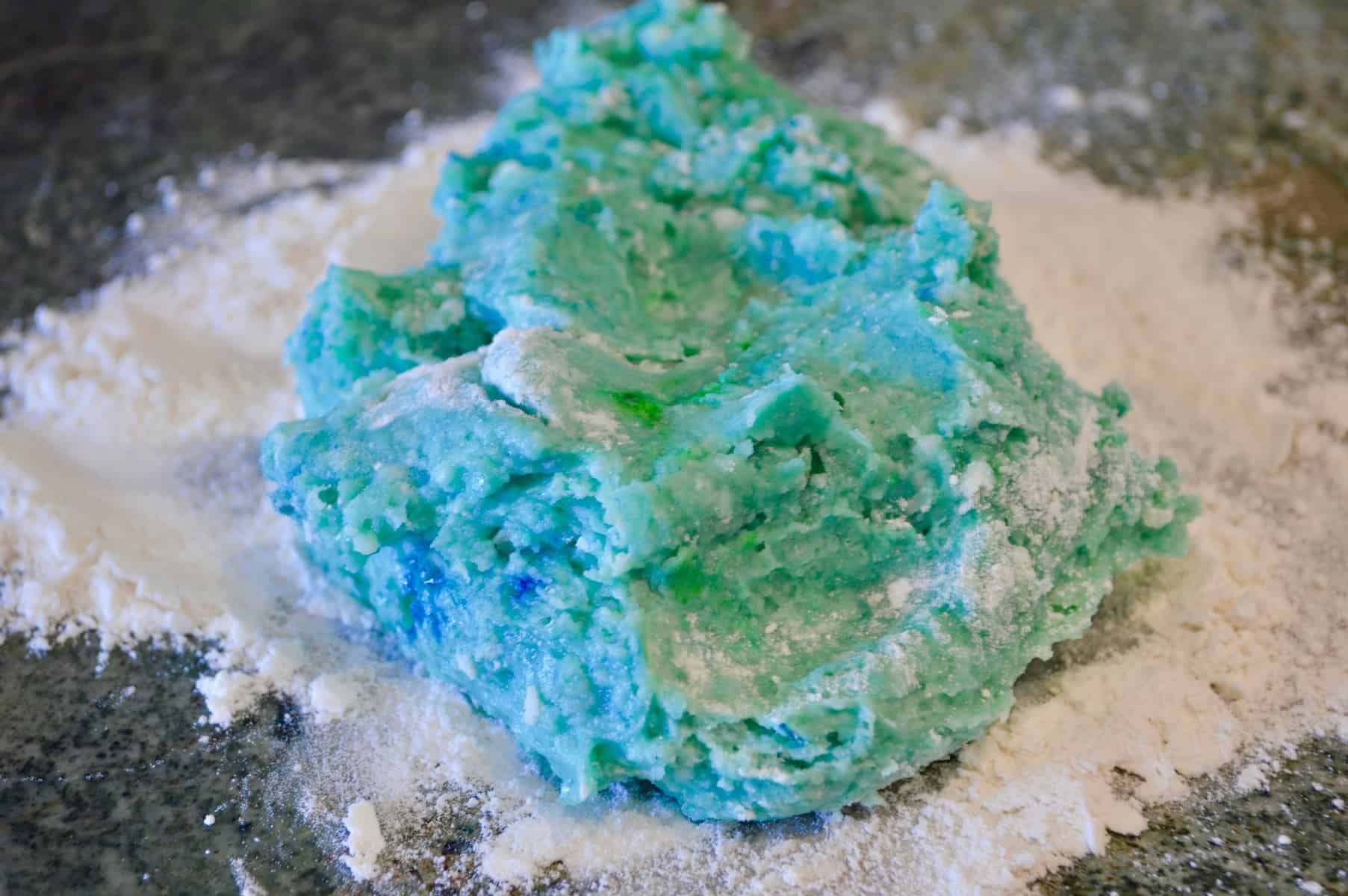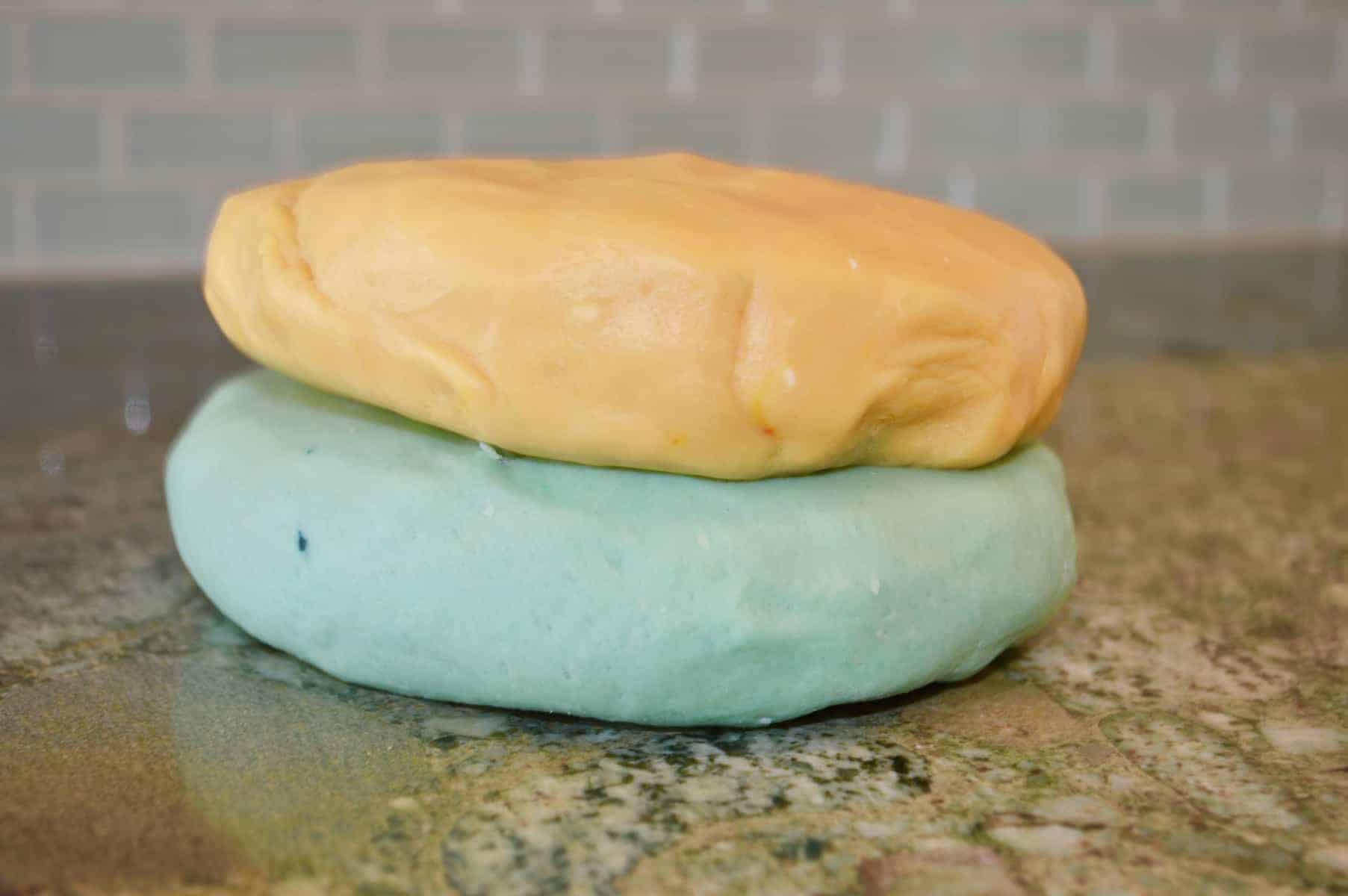 Your final product should be smooth and lump free.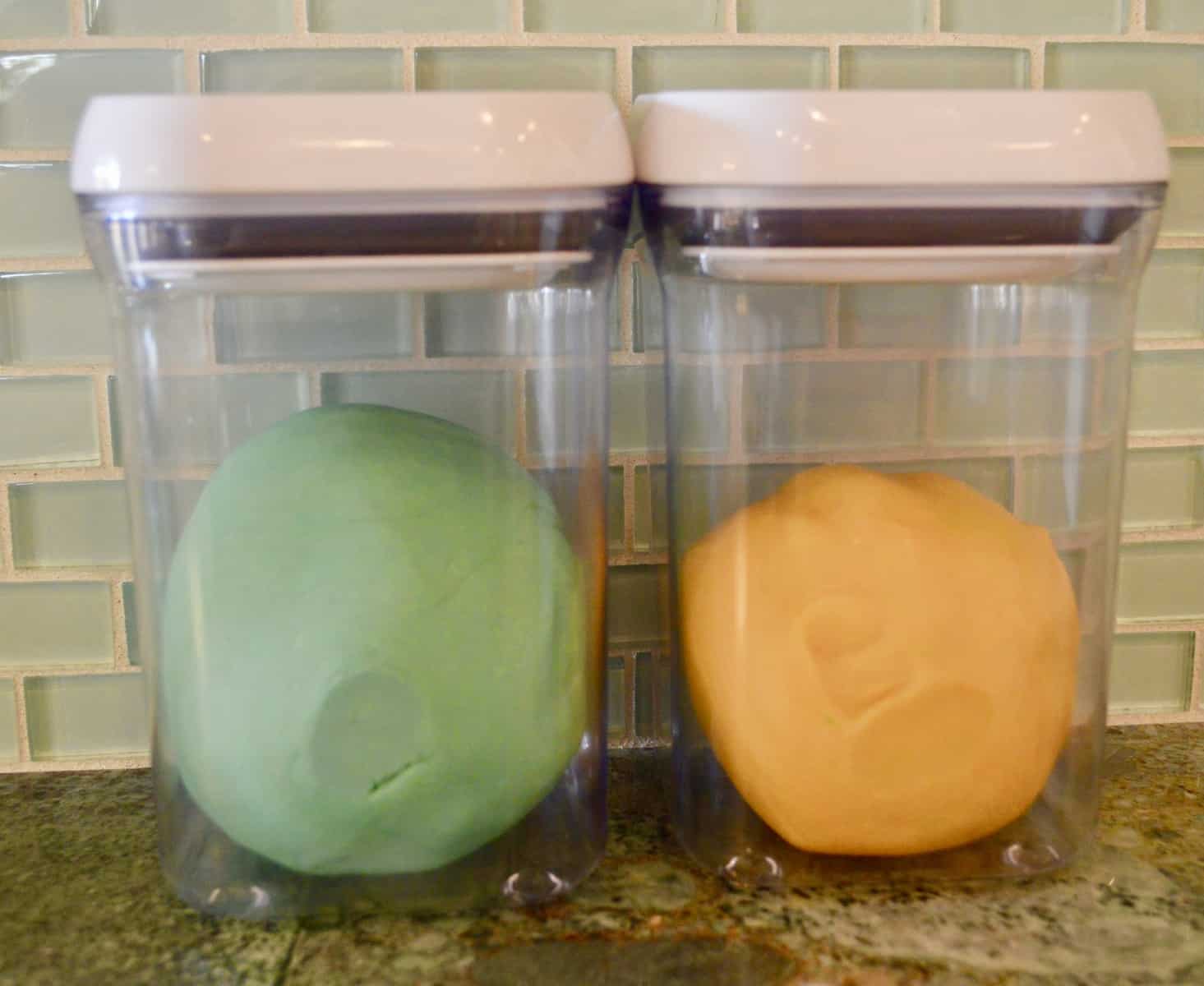 Be sure to store your homemade Play Doh in an airtight container.
Once you have your desired consistency (should feel like Play Doh) store in an airtight container. This homemade Play Doh can last for up to a year if kept clean and in an airtight container or ziplock bag. But if it gets messy or dries, just whip up another batch! Once you see how nice the dough turns out using Alum and how easy it is make, you'll want to make a whole rainbow of colors for your kids to play with.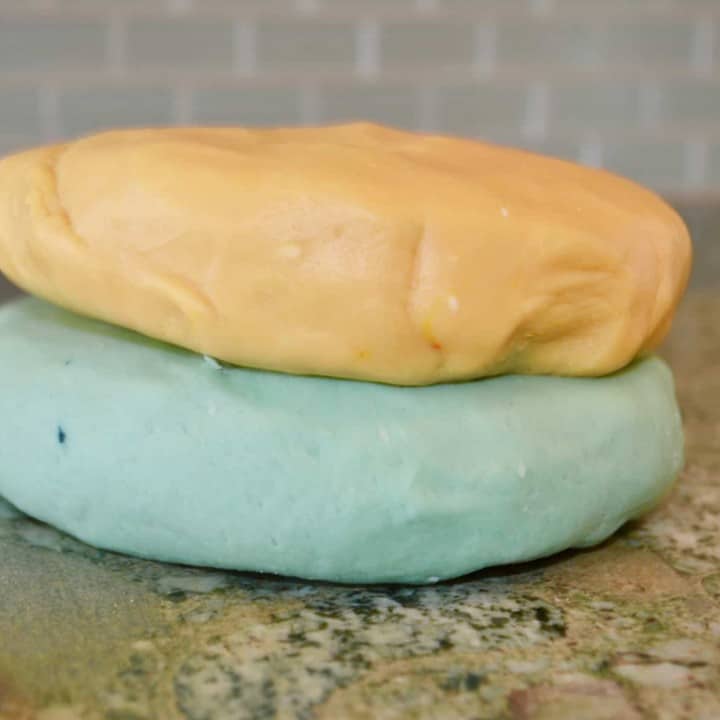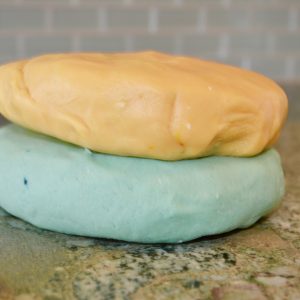 Homemade Play Dough
A great recipe to print and have on hand for making quick and easy dough for your kids to play with. The secret ingredient is Alum, which can be purchased in bulk online at Amazon or at your local grocery store.
Print
Pin
Rate
Ingredients
2

cups

flour

plus more for kneading

2

tablespoons

alum

2

cups

water

½

cup

salt

2

tablespoons

vegetable oil

food coloring
Instructions
1. In a medium bowl combine the flour and alum. Mix to combine.

2. Bring the water and salt to a boil. Remove from heat.

3. Pour the water mixture into the flour/alum mixture.

Add vegetable oil and food coloring and stir to combine.

4. Dump the dough on to a well-floured surface and knead until combined. The mixture should be smooth and lump free.

5. Store in an airtight container or ziplock bag.
Notes
This is the basic dough recipe. You could add glitter, a fragrance like essential oil, or Kool-Aid to the dough. 
For another easy to make treat the kids will love, check out my 3 Ingredient Oreo Cake Pops!
Check out my recipe for Non-Sticky Fluffy Slime!!