Traditional Italian Orange Mascarpone Ciambella is the perfect Italian breakfast cake or dessert. Slightly sweet and crumbly, this flavorful cake is going to be your new favorite Ciambella recipe.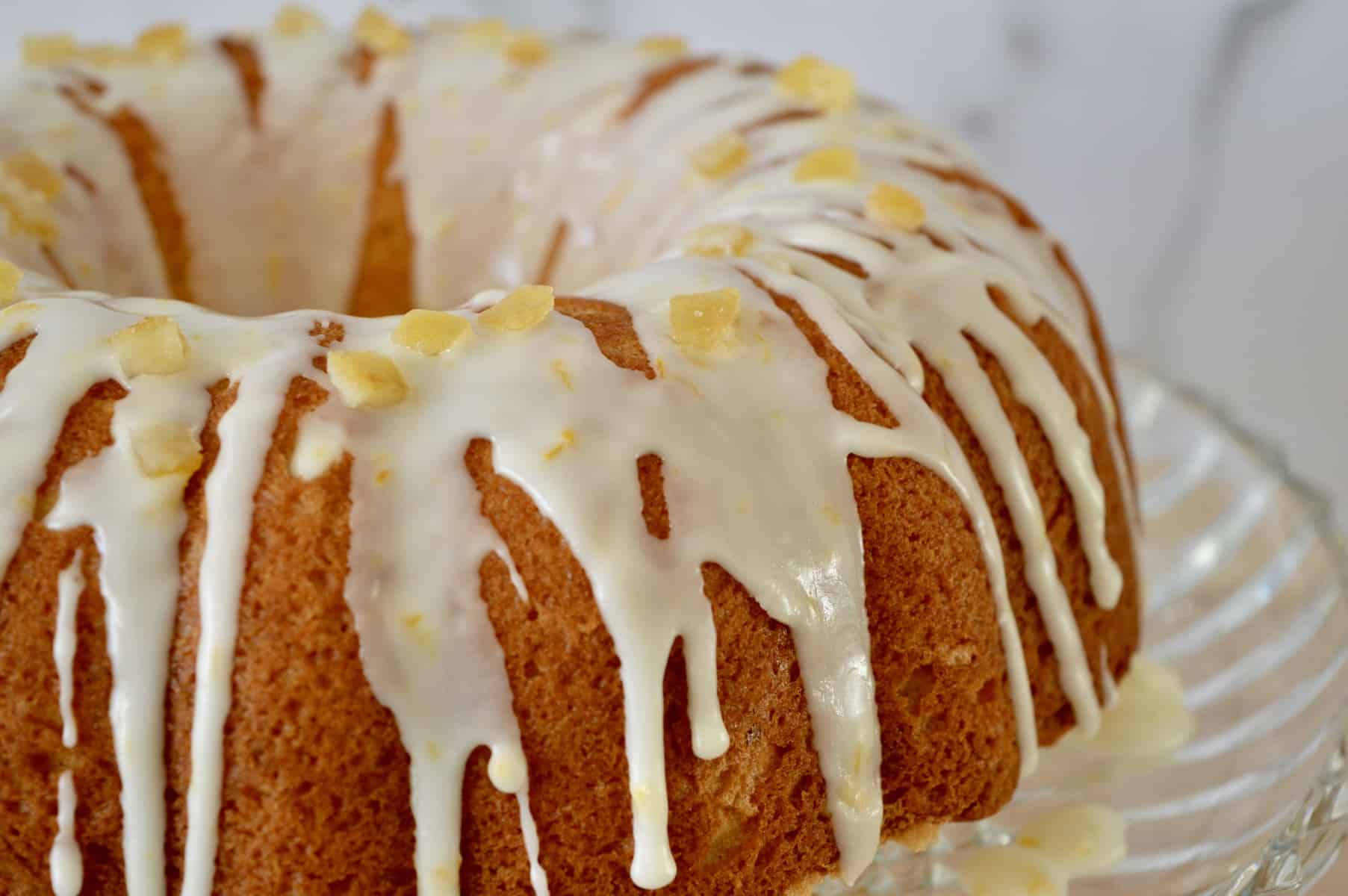 Whether you are looking for a delicious breakfast pastry or an authentic Italian dessert, this recipe has you covered. Ciambella is a tasty and make-ahead friendly recipe that everyone will love.
For this recipe, I have included some additional steps and ingredients that are sure to make this perfection every time. If you have another way to create this classic dish, or a similar family recipe, please comment below and let us all know.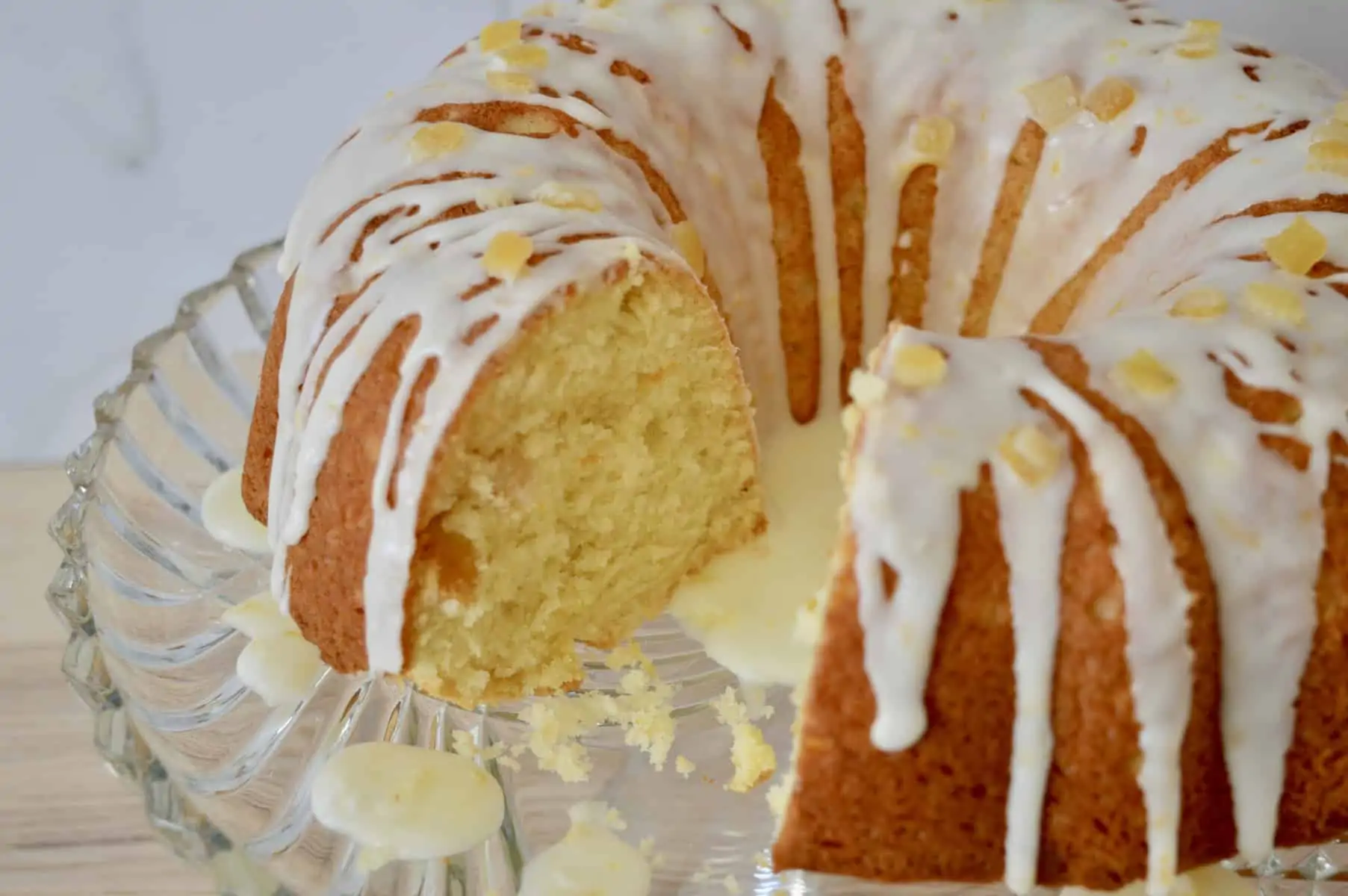 First, let's delve into what Ciambella really is and discuss my tried and true way of making this recipe a family favorite. And, for another family favorite, try my Chocolate Ricotta Bundt Cake or this Cinnamon Coffee Cake!
What is Ciambella?
Ciambella is a traditional Italian breakfast cake, usually shaped like a donut, that is most often citrus flavored. Or at least that's what I have always know Ciambella to be. However, after researching Ciambella I have found that the understanding of what Ciambella is varies from region to region across Italy.
Growing up, my Nonna always had a Ciambella in a domed glass cake stand on her kitchen table. As people came and went, they would help themselves to a piece of this delicious cake to go along with their espresso or coffee.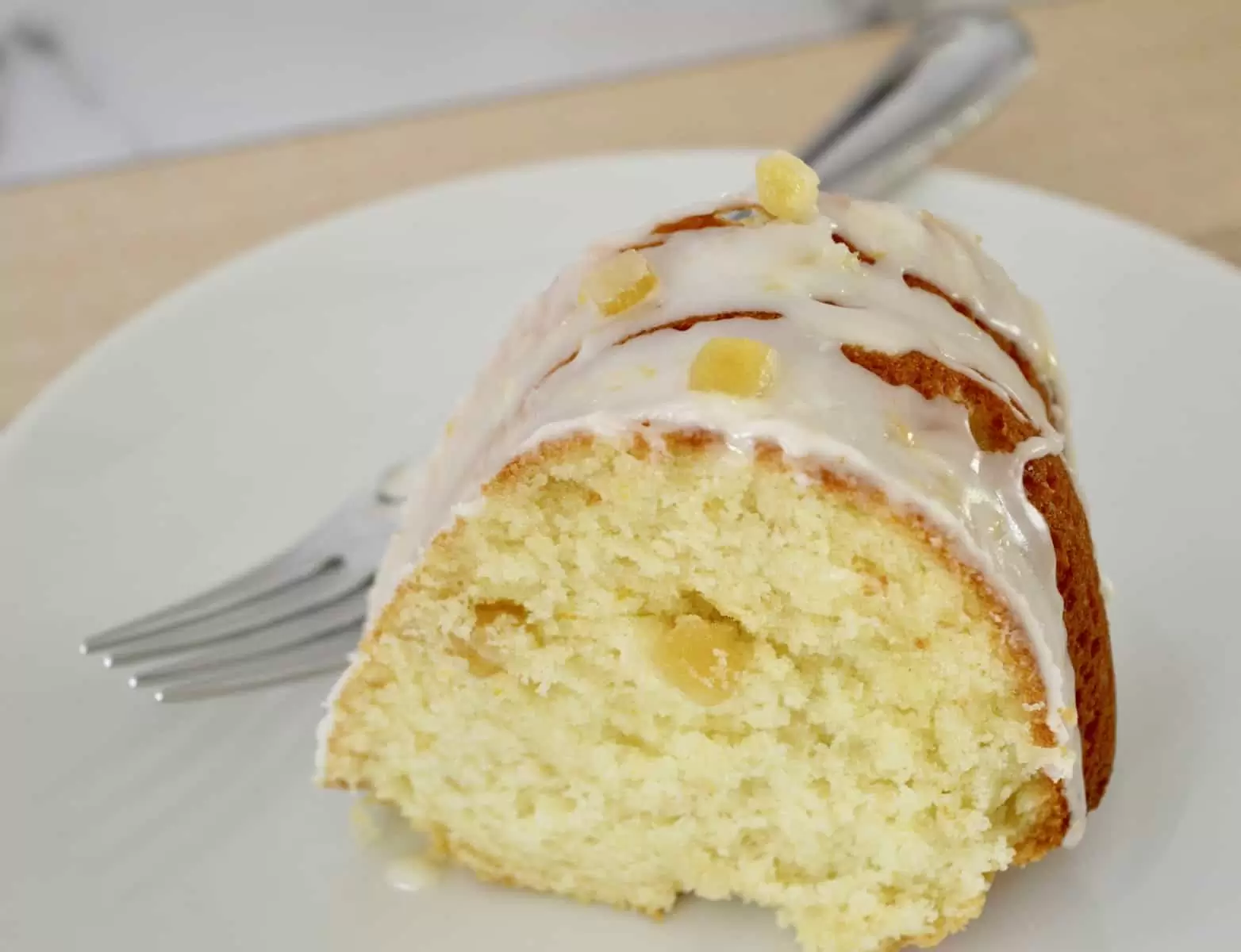 This Ciambella recipe is from the southern Italian region of Calabria, where my family is from. However, depending on where you go in Italy, the recipe and understanding of what a Ciambella is changes.
Ciambella's can be savory, made with potatoes and meat, or sweet made with citrus or pumpkin. The most common flavoring for Ciambella is lemon but often no flavor is added allowing for the subtle sweetness of the cake to shine.
Additionally, the shape of Ciambella can vary depending on who you ask. Some recipes use more flour to form a dough and bake the ciambella on a sheet pan or in a loaf pan. However, it is most common for the ciambella to take a ring-shaped form from a bundt pan.
Italian Breakfast Cake
Ciambella is most commonly thought of as an Italian breakfast cake. In general, Italians don't eat large breakfasts and they definitely don't eat the foods that Americans normally eat such as eggs and pancakes.
It is typical in Italy, to have a slice of ciambella to go along with your espresso in the morning. It's a quick and easy food that can eaten on the go. Portions are not huge either. Just a slice of ciambella along with a piece of fruit, and that's enough to fuel Italians until lunch.
This recipe for Orange Mascarpone Ciambella is the perfect breakfast for everyone, Italian or American! It is full of flavor and great to make ahead. The beauty of this cake is that the longer it sits, the tastier it seems to get with the flavors melding into the cake.
You can make this cake up to a week in advance and store in an airtight container in the refrigerator. Alternatively, store your Ciambella like the Italians do – in a beautiful glass cake pedestal with dome where it will stay fresh for up to three days. Plus, it just invites people to sit down and have a piece of a cake.
Candied Citrus Peel
Cooking with candied citrus peel is a great way to amp up the flavor whenever you are baking. Eaten on its own, candied peel or fruit can seem bitter or overly sweet. However, adding to baked goods really brings out the flavors and adds texture.
Here, I used Diced Orange Peel from Paradise Food. This, along with the orange zest and juice, really brought out the citrus flavor of the Ciambella.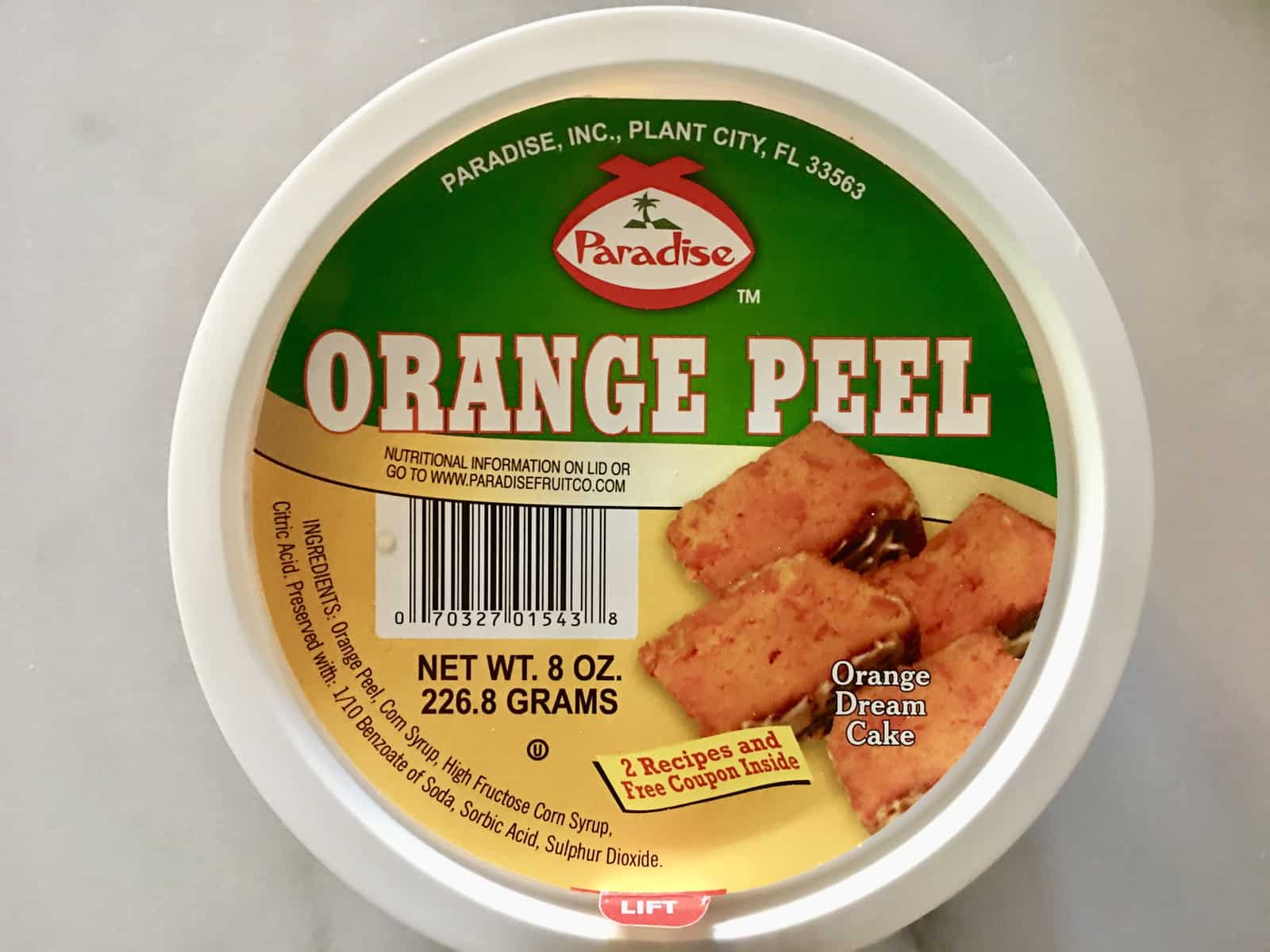 If you think that candied fruit it just for fruit cakes, then think again. I use it consistently in all of my baking and in some of my most popular recipes like:
Moreover, it makes a great garnish for your baked goods. I like to sprinkle different candied fruit over my cakes and cupcakes to add a tangy bite. Plus, it lets people know what flavors to expect in their treat.
Orange Mascarpone Ciambella
This recipe for Orange Mascarpone Ciambella is far from your average Bundt Cake. Made from classic Italian ingredients like mascarpone cheese and extra virgin olive oil, this is a breakfast cake recipe you'll be making all the time.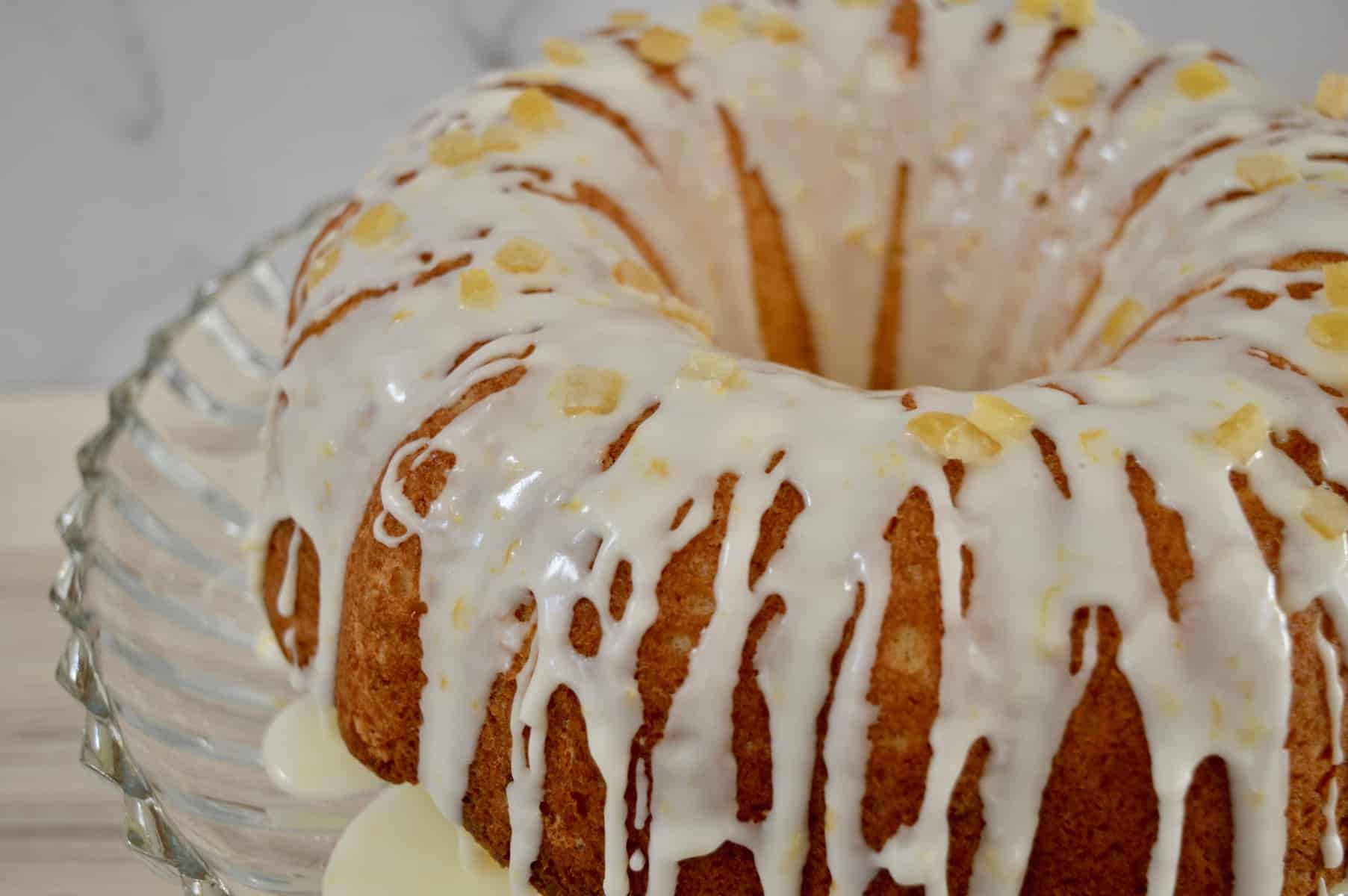 This is a fairly simple recipe to follow and it comes together quickly. The only step that takes a bit more time is separating the eggs and whisking the egg whites. I find the easiest way to separate the eggs it using a the OXO Egg Separator. This tool is great because it fits right on to the edge of the bowl and you never have to worry about breaking a yolk again.
Once the eggs are separated, whisk the whites until soft peaks form. Soft peaks really just means that when you turn the whisk upside down, the peaks from the egg whites are just staring to hold.
Whip Egg Whites to Soft Peaks
This extra step of whipping the egg white separately and then folding into the batter really helps to give the Ciambella the lift and airiness that makes the cake so unique. The result is a texture somewhere between a cake and a sponge cake.
Meanwhile, whisk the remaining egg yolks, sugar, oil, mascarpone, vanilla, and orange juice and zest until well combined and light pale in color. I love to use mascarpone for this recipe to add a depth of flavor and creaminess. Plus it helps to keep the cake moist.
Add in the dry ingredients and stir until just combined. Next, fold in the whipped egg whites and candied orange peel. You don't want to over mix the batter at this point, otherwise the eggs will deflate and your Ciambella won't be airy.
Pour the cake batter into a greased standard 12-cup bundt pan and bake just until a toothpick inserted the Ciambella comes out clean. Cool on a wire baking rack.
Easy Glaze Recipe
Traditional Ciambella recipes are not nearly as sweet as their American Bundt Cake counterparts. You can serve this cake as is without the glaze and have a delicious and subtly sweet breakfast cake.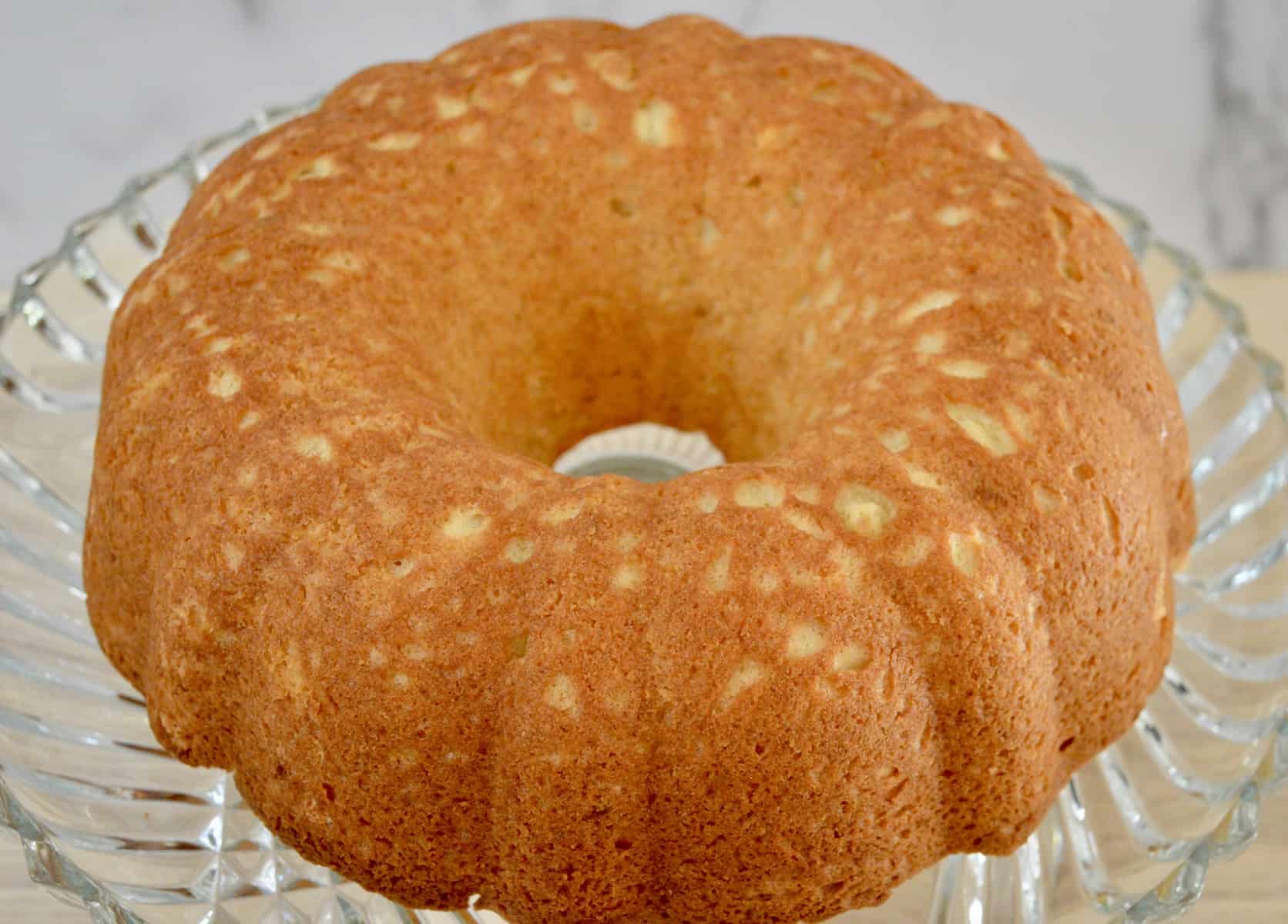 The glaze for this cake is optional, however, it really ups the flavor and sweetness. Moreover, garnish it with leftover candied orange peel for pretty presentation.
To make the orange glaze, whisk together powdered sugar, orange juice, and orange zest. Half a large orange should yield you enough zest and juice for this glaze recipe.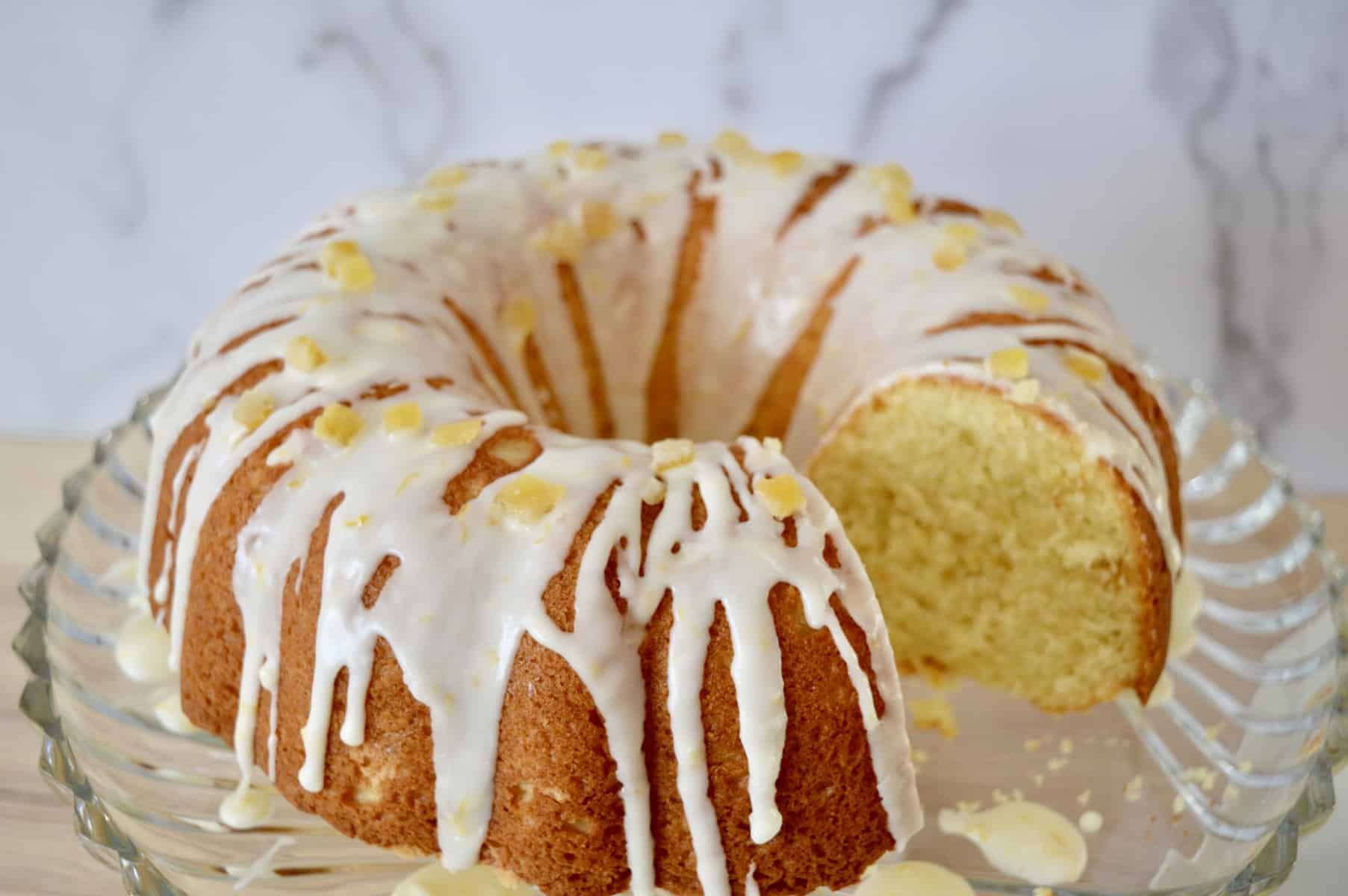 Lastly, drizzle the orange glaze over the cooled cake. Sprinkle with candied orange peel and that's it. Love Italian desserts? Be sure to check out Italian Thumbprint Cookies and Almond Ricotta Cake.
I think you are going to love this recipe for Orange Mascarpone Ciambella. Be sure to comment below and let me know what you think.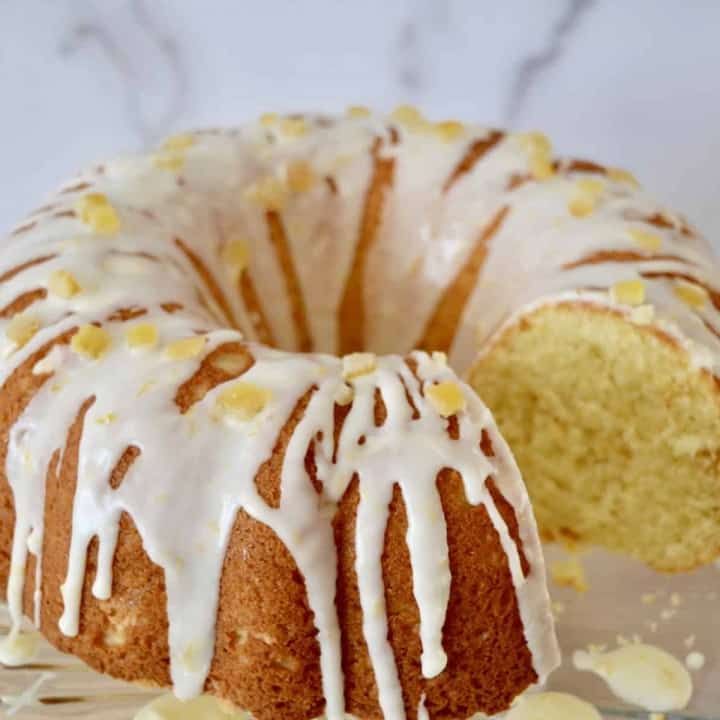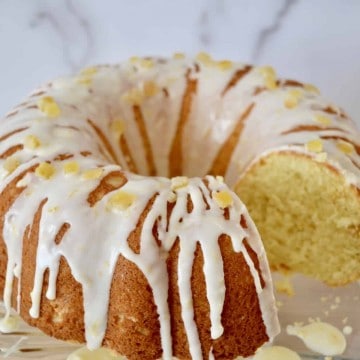 Orange Mascarpone Ciambella | Italian Bundt Cake
Slightly crumbly and sweet, Ciambella is an Italian treat that's great for breakfast or dessert with a hot cup of coffee or espresso. This ciambella bundt cake gets extra flavor from the orange zest and candied orange, and stays moist and airy thanks to the inclusion of mascarpone cheese and beaten egg whites. The glaze is optional, but adds a sweet touch that's perfect if serving for dessert.
Print
Pin
Rate
Equipment
standard 10 to 12 cup bundt cake pan
Ingredients
3

cups

all purpose flour

1

tablespoon

baking powder

½

teaspoon

salt

4

large

eggs, separated

1

cup

sugar

1

8 ounce container

mascarpone cheese, room temperature

(one cup)

½

cup

extra virgin olive oil

(mild flavored)

1

tablespoon

orange zest

(from one large orange)

½

cup

orange juice

(from one large orange)

2

teaspoons

vanilla

¼

cup

candied orange peel

(like Paradise)
Orange Glaze
2

cups

powdered sugar

3

tablespoons

orange juice

1

teaspoon

orange zest

candied orange peel for topping
Instructions
Place oven rack in the middle shelf of the oven. Preheat oven to 350 degrees. Grease a standard bundt cake pan with cooking spray and set aside.

In a medium bowl, whisk together the flour, baking powder, and salt. Set aside.

In a separate bowl, using the whisk attachment of a handheld mixer or stand up mixer, whisk the 4 egg whites until soft peaks form. Set aside.

In a large bowl, cream together the 4 egg yolks, sugar, mascarpone, olive oil, orange zest, orange juice, and vanilla, until well combined. Stir in the flour mixture until combined. Using a rubber spatula, fold in the beaten eggs whites and candied orange peel until just combined in the batter and no white spots remain.

Pour the batter into the prepared bundt cake pan. Use a spatula to smooth down the top. Bake for 40 to 45 mintues or until a toothpick inserted in the ciambella comes out clean. Cool on a wire baking rack for 10 minutes before removing ciambella from pan and cooling completely.

To make the orange glaze, in a medium bowl stir together the powdered sugar, orange juice and orange zest. Drizzle the glaze over the cooled ciambella and a sprinkle with candied orange peel.
Notes
This Orange Mascarpone Ciambella is the perfect make-ahead recipe. The flavors and texture actually taste better the next day. Store in the refrigerator for up to a week or in an airtight container at room temperature for up to three days. 
Nutrition
Calories:
285
kcal
|
Carbohydrates:
49
g
|
Protein:
4
g
|
Fat:
8
g
|
Saturated Fat:
1
g
|
Polyunsaturated Fat:
1
g
|
Monounsaturated Fat:
5
g
|
Trans Fat:
1
g
|
Cholesterol:
47
mg
|
Sodium:
173
mg
|
Potassium:
68
mg
|
Fiber:
1
g
|
Sugar:
30
g
|
Vitamin A:
93
IU
|
Vitamin C:
6
mg
|
Calcium:
58
mg
|
Iron:
1
mg