Don't miss these easy and fun Women's Spring Outfits brought to you by Stitch Fix! These totally versatile Stitch Fix finds are great to transition you from winter to spring.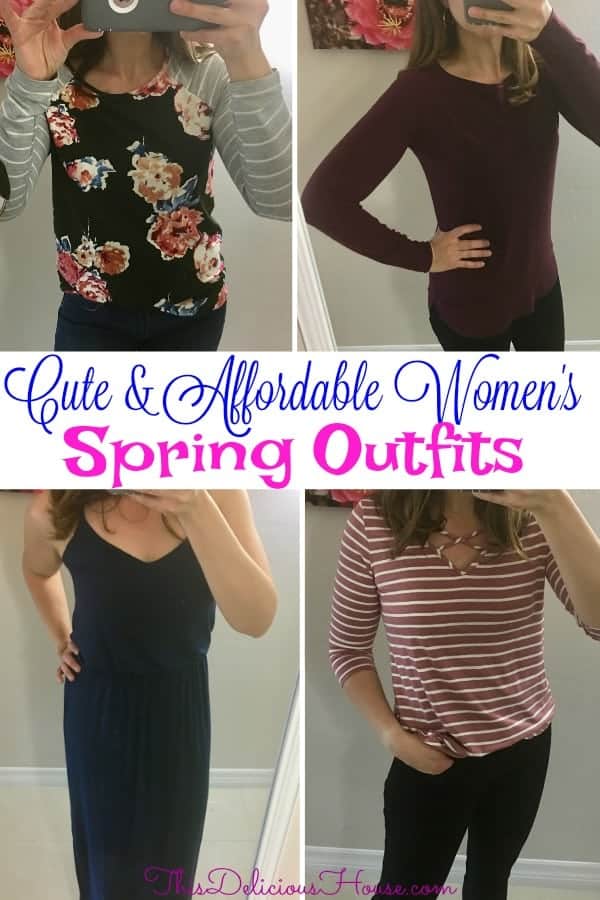 I love my newest shipment from Stitch Fix so much that I decided to keep the entire box and get a whopping 25% discount on my already affordable items. If you love high quality clothes and getting awesome curated shipments monthly, then you're going to love Stitch Fix.
Do you want to get cute and customized outfits shipped to you? Then go to STITCH FIX and sign up today!
If you are looking forward to swim season, be sure to check out One Piece Swimsuit Guide – where all the pieces are under $30!
Women's Spring Outfits
I live in Phoenix where we get a mixture of extreme hot weather and (you may not believe this) but some seriously cold weather as well! This past year was no exception and I really needed some clothes that could be layered and would get me past these daily temperature fluctuations.
My Stitch Fix stylist knocked it out of the park with this shipment! Check out my great women's spring outfits below.
PINK CLOVER Danika Elbow Patch Detail Knit Top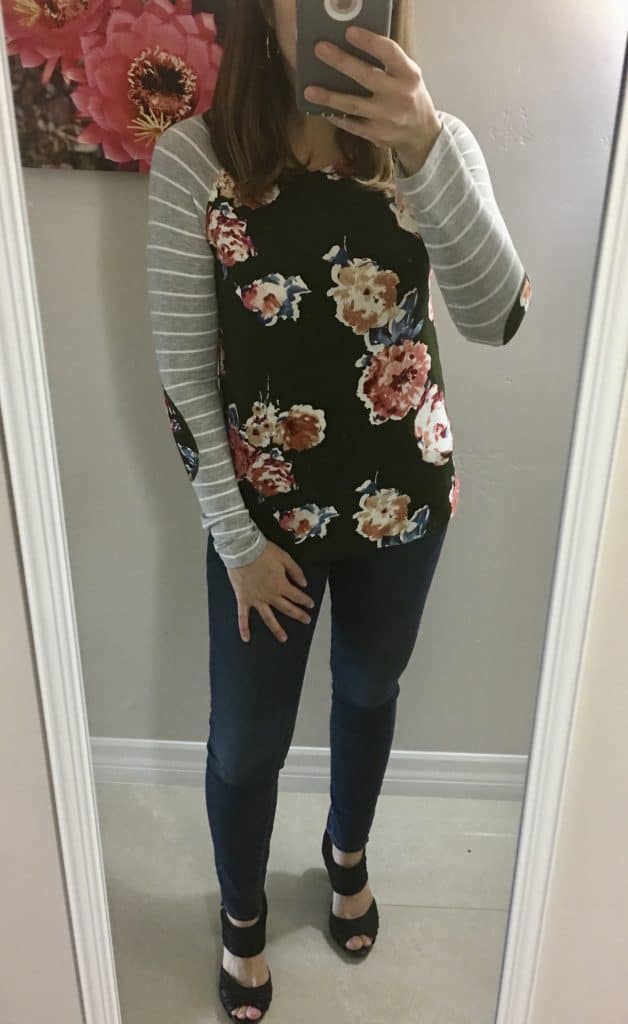 I am so in love with this top! Super cute and versatile, this top is lightweight and perfect for the spring.
ARTICLES OF SOCIETY – Tiana Skinny Jean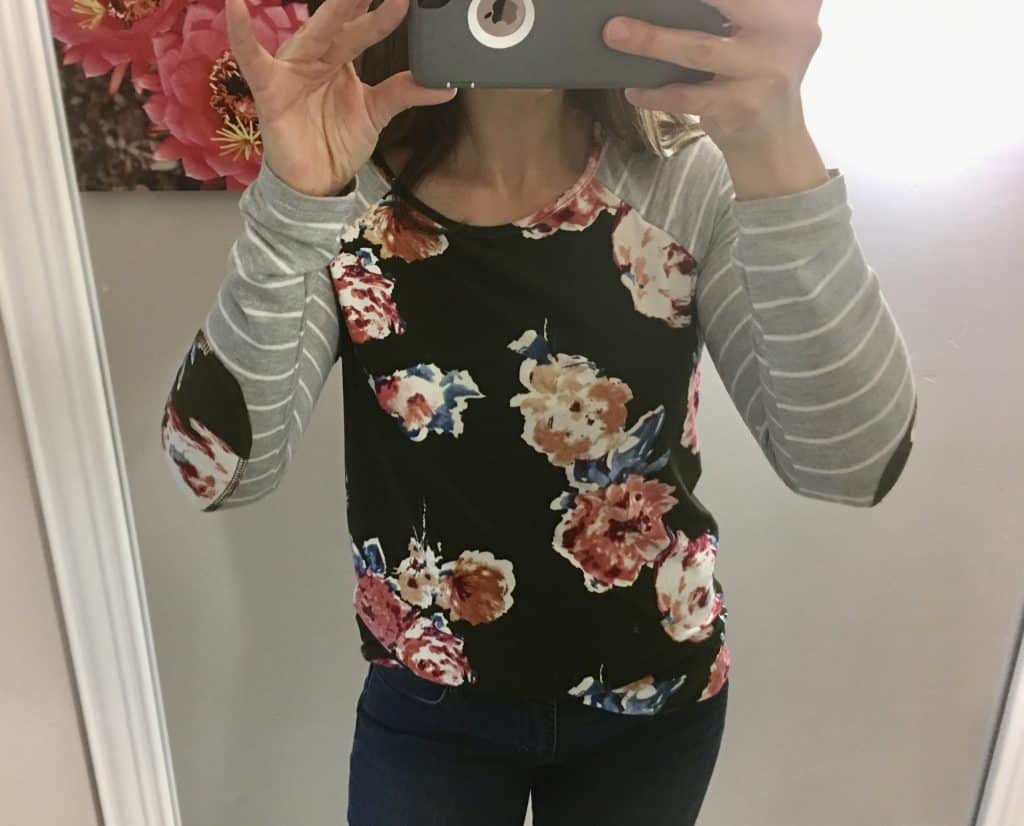 I truly despise jeans shopping so I love getting these sent to me in the mail. These Articles of Society jeans are ah-mah-zing! Full of stretch and so flattering, these are my new favorites. And I didn't even have to enter the dreaded jeans dressing room!
PAPERMOON Wendilyn Knit Maxi Dress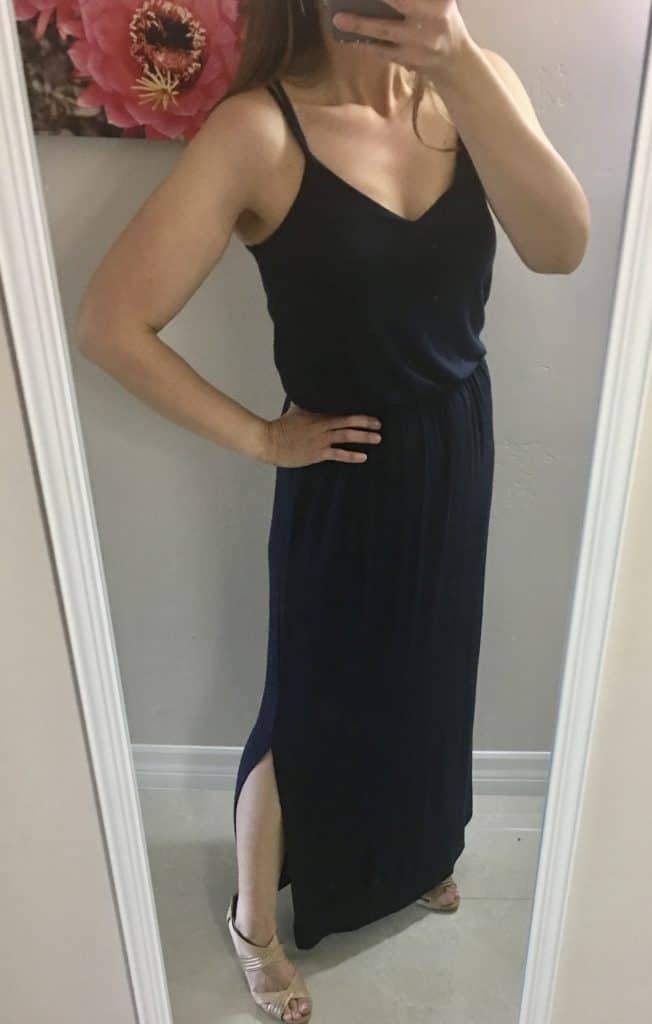 Hands down the perfect spring dress! I am so in love with this Papermoon dress. Lightweight material and perfect for layering. Add a jean jacket and you're all set for a night out. Moreover, I love that this dress works with flats or wedges, and the slit is super fun too!
EMORY PARK Dulce ¾ Sleeve Cross Front Knit Top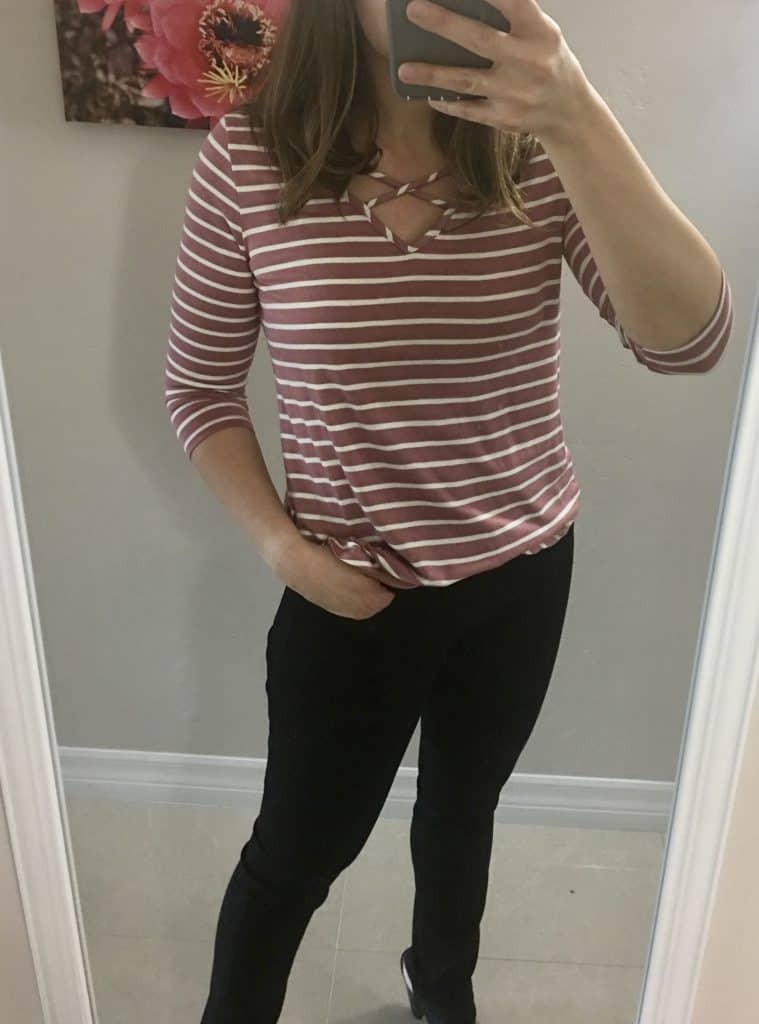 My Stitch Fix stylist knew what she was doing by sending me this cross front stitch top! I am in love with how cute and effortless this looks. Here I paired it with a pair of stretchy skinny jeans I got from a previous Stitch Fix shipment. This is a great summer top too that would perfect with shorts or a denim skirt.
PINK CLOVER Valencia Curved Hem Pullover
Lastly, I received this amazing pullover top. You're going to want to get this top too! Super comfortable and soft, without being too warm. Perfect for the temperamental spring days. Moreover, it is light enough to wear all spring long and great for layering.
Paige Scallop Detail Knit Dress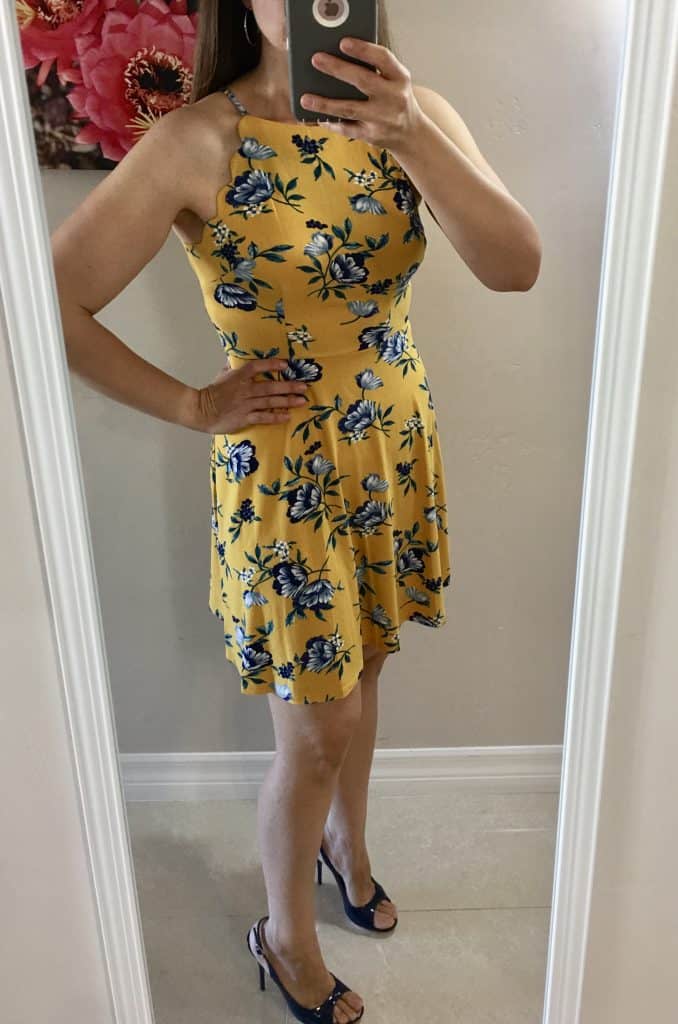 In my next shipment I receive this gorgeous Paige dress. Love the detail and it is so super comfortable!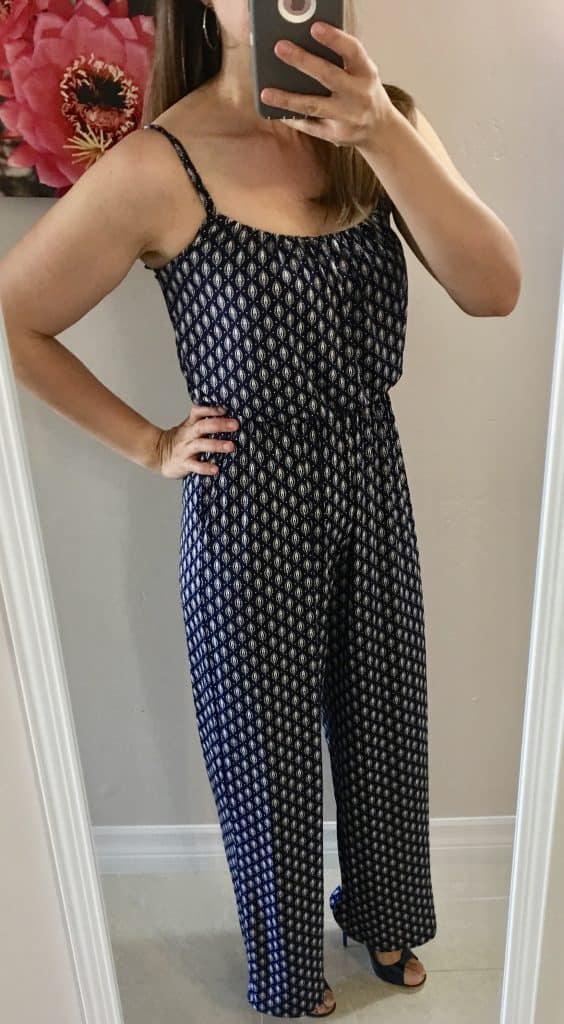 This jumpsuit is everything! Pockets, super comfortable, flattering, and a great price. I've never owned a jumpsuit before and I'm so excited to rock this trend.
Marshaun Crew Neck Open Back Knit Top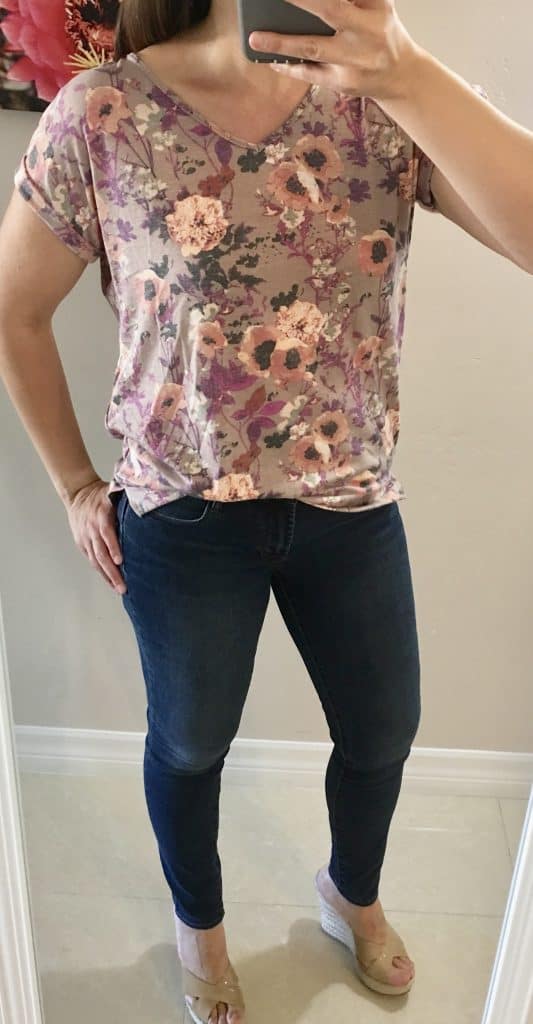 Super comfy and cute top for the spring. Pairs perfectly with jeans or shorts.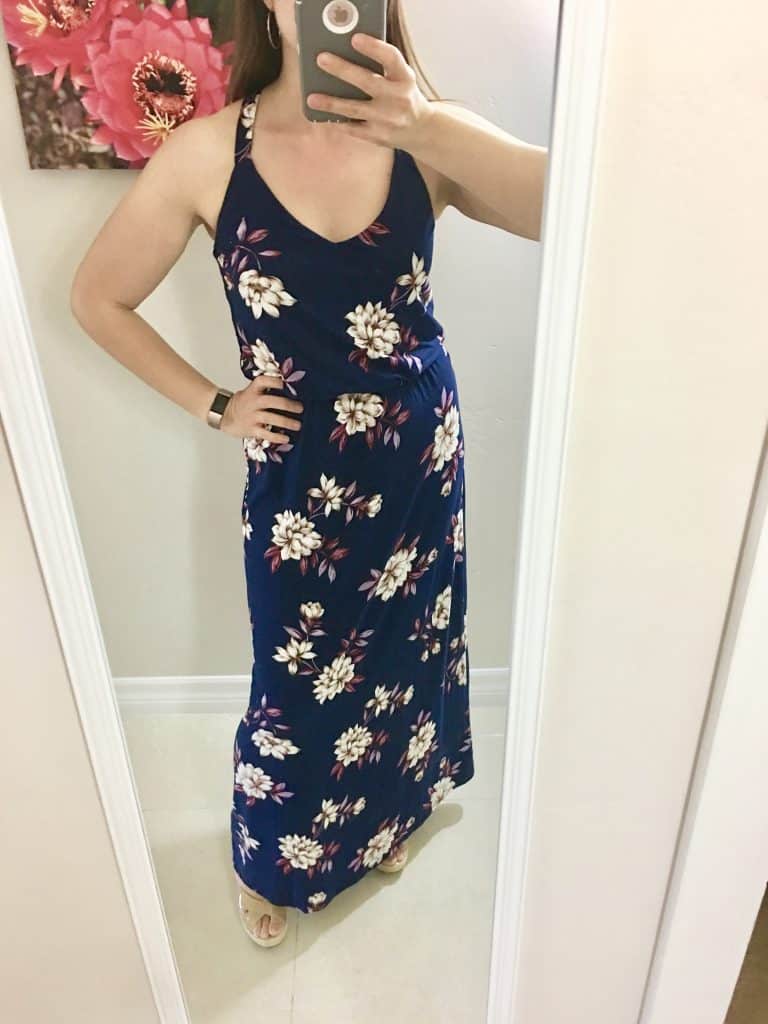 Loving this fun and comfy knit dress. Vacation vibes galore!
Pistola Jennifer Distressed Skinny Jean in White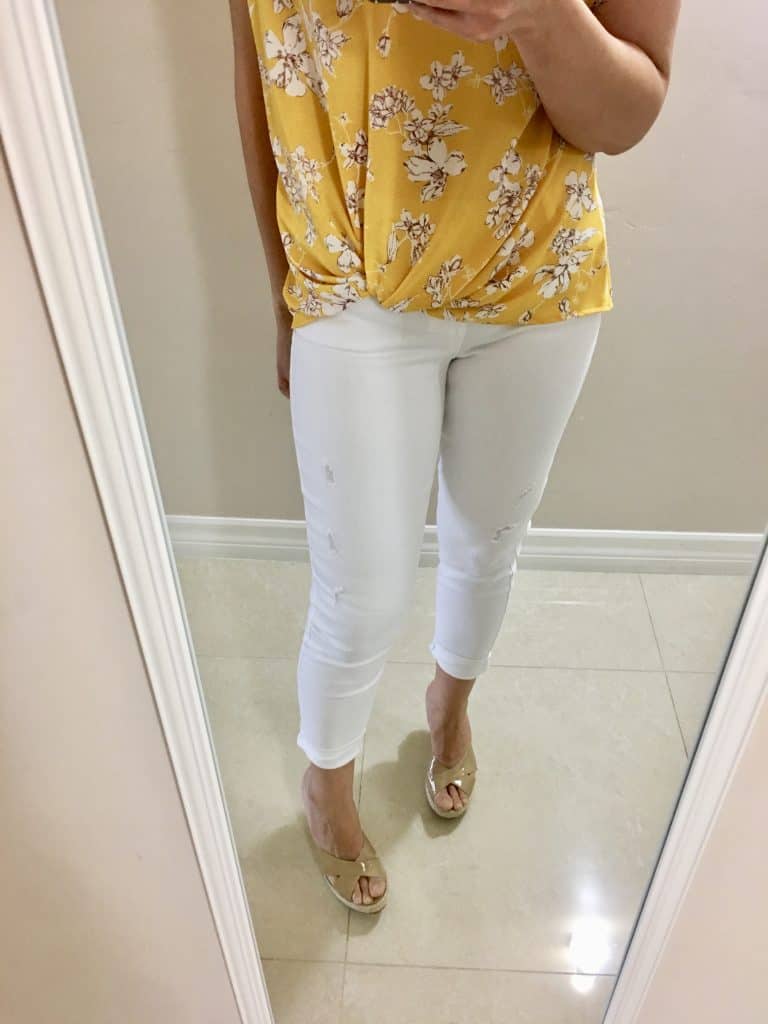 I have found the perfect spring jeans! These are super comfy and flattering, love that you can roll them up. The fit is perfect!
West Kai Allura Knot Detail Blouse in Yellow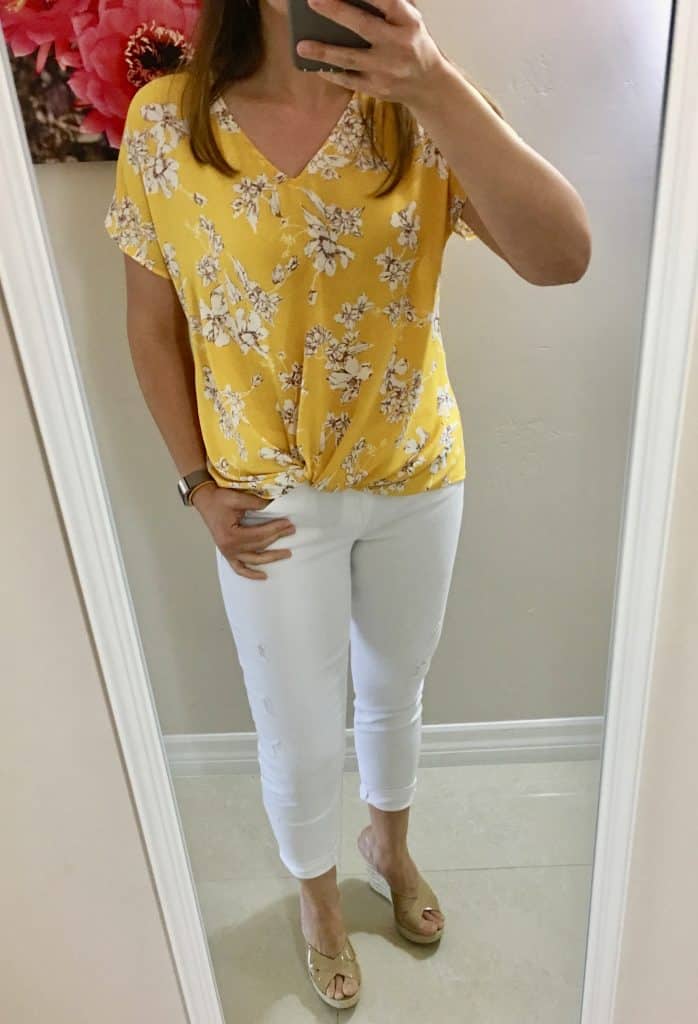 I love this yellow blouse! Moreover, it's perfect for the hotter months because it's airy and super flattering.
Papermoon Walita Cutout Detail Blouse in Navy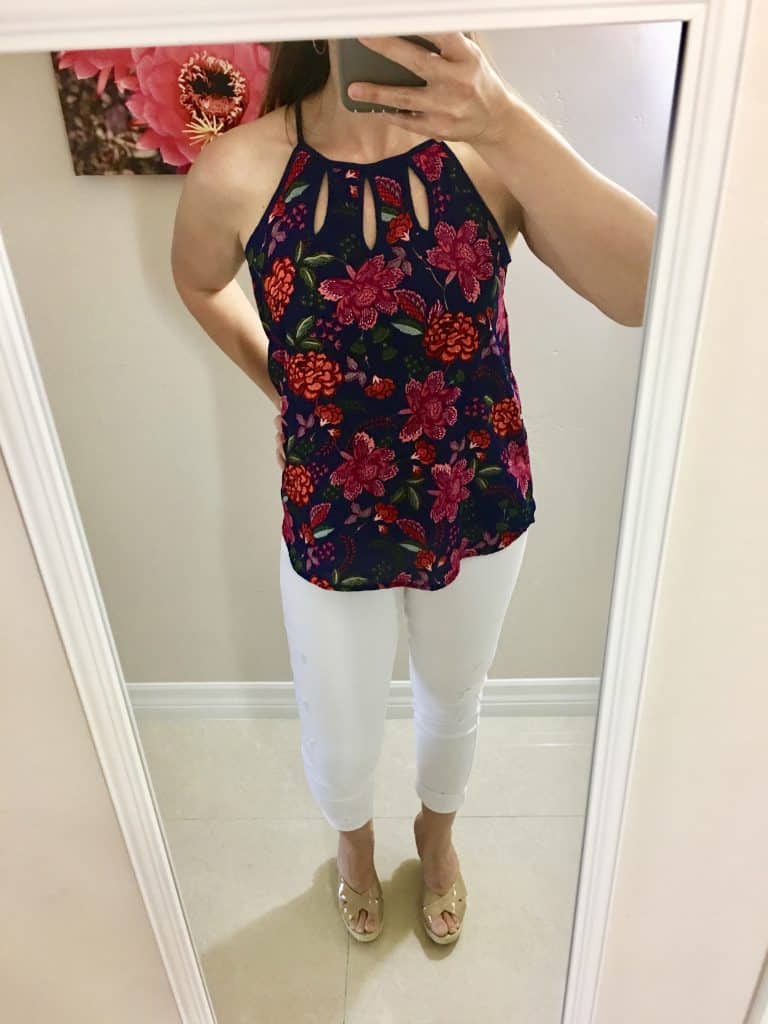 This blouse screams summer! I am absolutely in love with the details and so happy that Stitch Fix sent it to me. Moreover, it doesn't crease and is great for travel.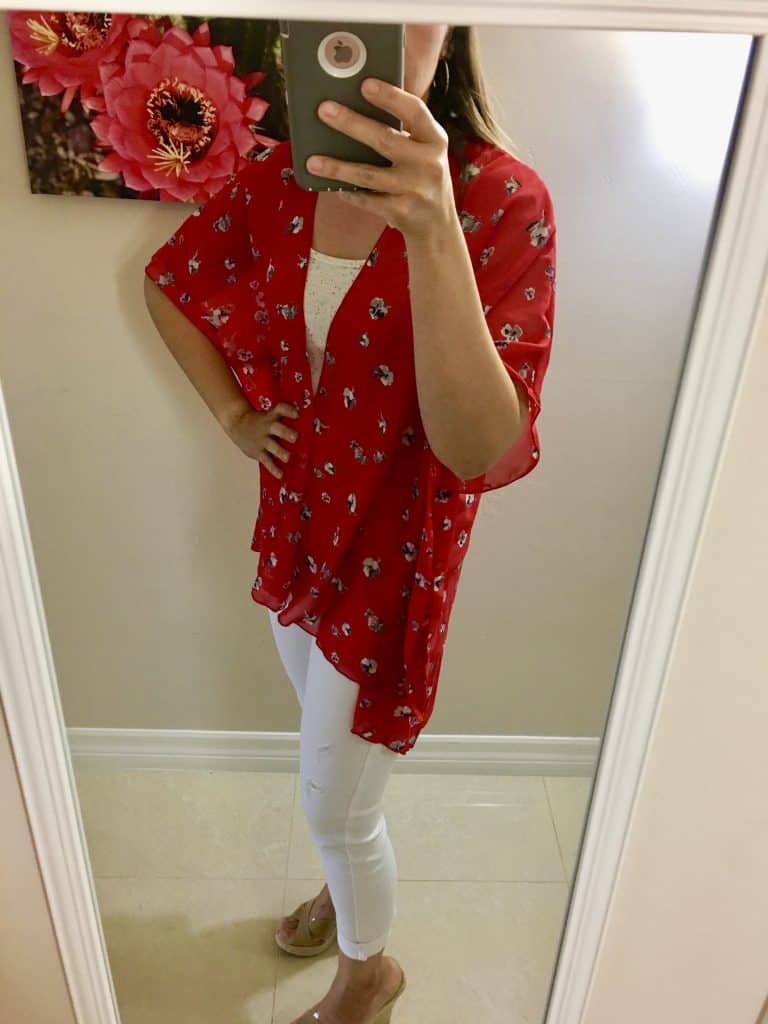 This is what I love about Stitch Fix. I would normally never pick this out in a store. But after trying it on, I'm sold! Super cute and comfortable, this is the perfect addition to any spring or summer outfit.
Stayed tuned for more Women's Spring Outfits to come! And be sure to sign up for the newsletter.