Looking to update your workout gear? Don't miss these cute and affordable women's fitness clothes found through the Wantable Fitness Edit and update your fitness wardrobe today!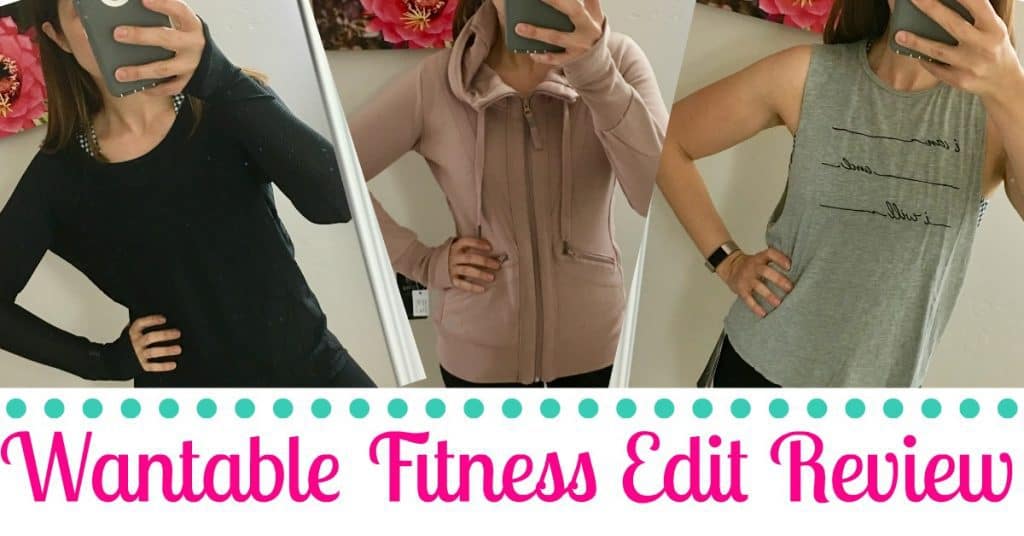 Truth be told, it was my first time ordering workout clothes through the Wantable Fitness Edit. As many of you know, I'm a huge fan of their Fashion Edits, but I got a promo to try the workout gear and thought I'd give it a try. (Check out my past fashion reviews at Wantable Fall Fashion and Stitch Fix & Wantable Reviews).
When it comes to workout clothes, I've always been a Target clearance rack kind of gal! My thought was just buy whatever is on sale because you're just going to sweat in it, right? Well, cue athleisure wear! Properly fitted and fashionable workout clothes that you can actually wear when you're not going to the gym, sweet.
I can honestly say I was blown away by how much I loved EVERYTHING that Wantable Fitness Edit sent me. I've you've never done an online personal stylist service before, I highly recommend giving Wantable a try. Here's the low down:
Create your profile on their site and answer questions regarding your clothing preferences, fit, budget, etc.
Request the shipment and pay a $20 styling fee – don't worry, this fee is reimbursed and applied to your order when you checkout.
Get your Wantable Fitness Edit and do a little happy dance!
Try on all the clothes in the comfort of your own home. Mix and match with what you already own to see which outfits work.
Check out online. Wantable will send you 7 different pieces of clothing, keep 5 and you get a 25% discount on your total bill.
Send back what you don't want using their prepaid mailing envelope.
Easy peasy, right? If I haven't convinced you yet, check out the cute items I received from my last Wantable shipment below.
Wantable Fitness Edit Review
I love getting these styling boxes because they provide items I wouldn't normally choose on my own. I'm a black top, black bottoms kind of gal, so it's good to get me to think outside of my normal comfort zone.
Now for trying it all on. For reference I am 5'6″ and weigh about 132 pounds. Here's what I got, let me know what you think?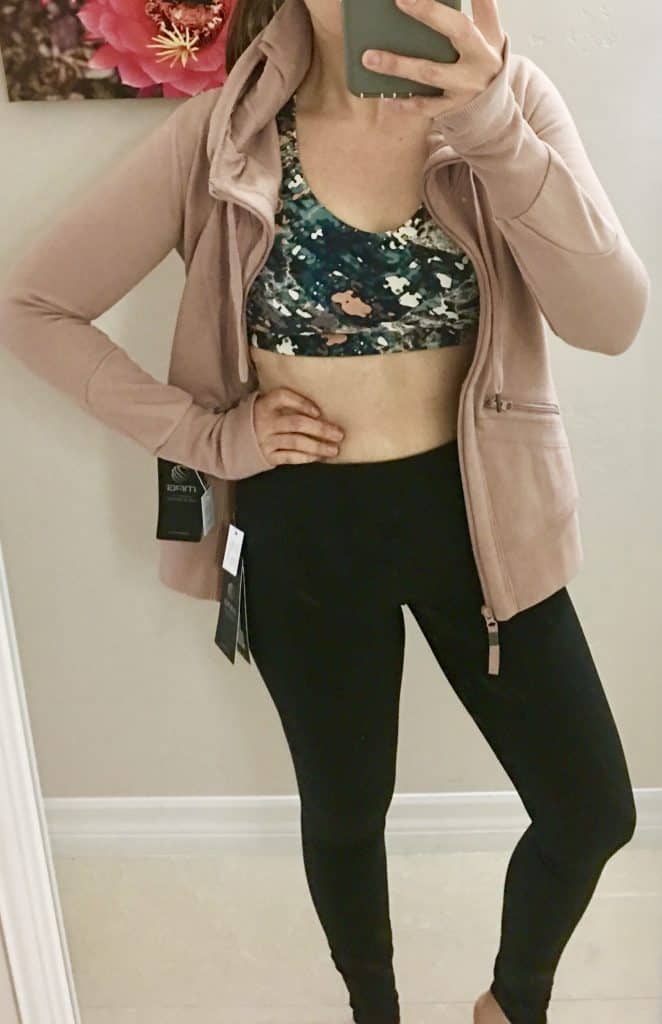 So normally I don't go to the gym in just a sports bar, but I wanted to show you how cute this bra really is. And did I mention comfortable!? This whole outfit was amazing, I could've worn it for the rest of the day. The leggings were incredibly soft and flattering with a drawstring inside to keep them secure. I may even love them more than my LuLuLemon leggings, yes, really! And they cost much less at $59 (that's without the keep 5 discount too!)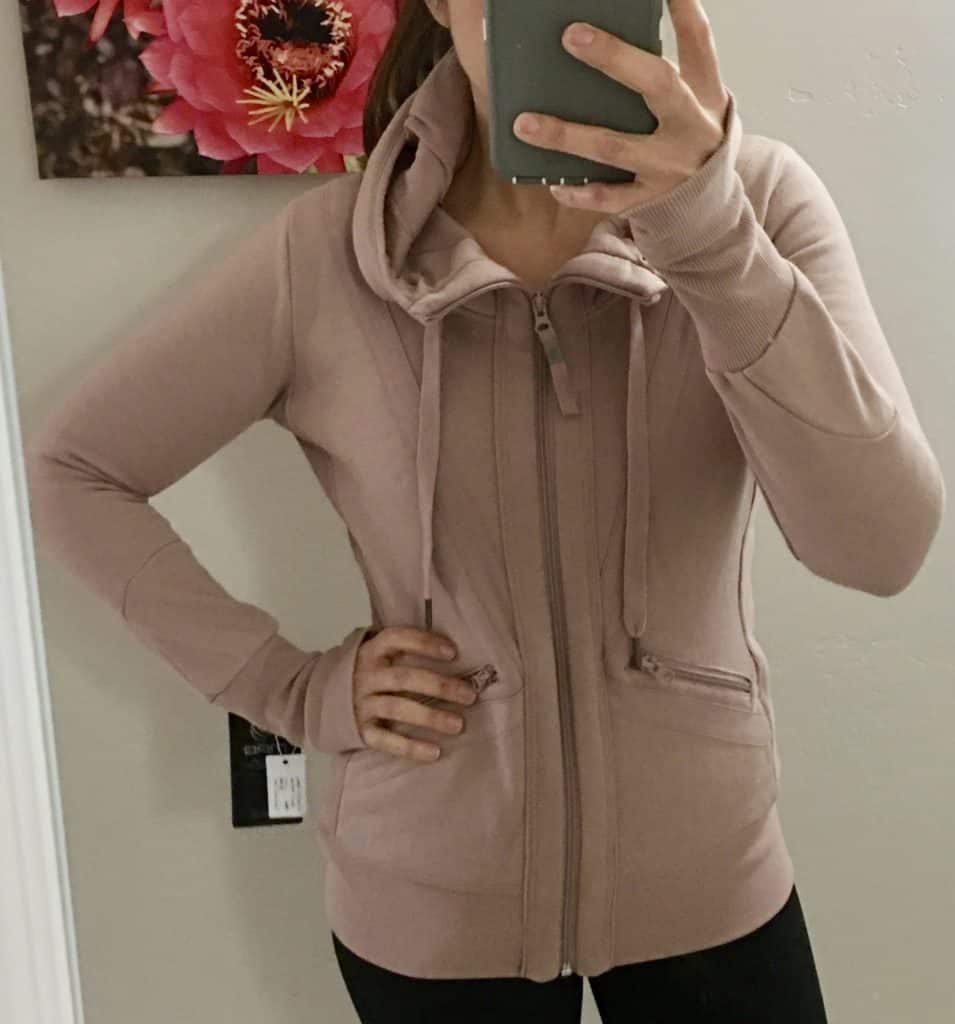 So love this jacket! Cute color and fun flattering fit. Moreover, thumbholes! Definitely a keeper and well worth the $60 price tag.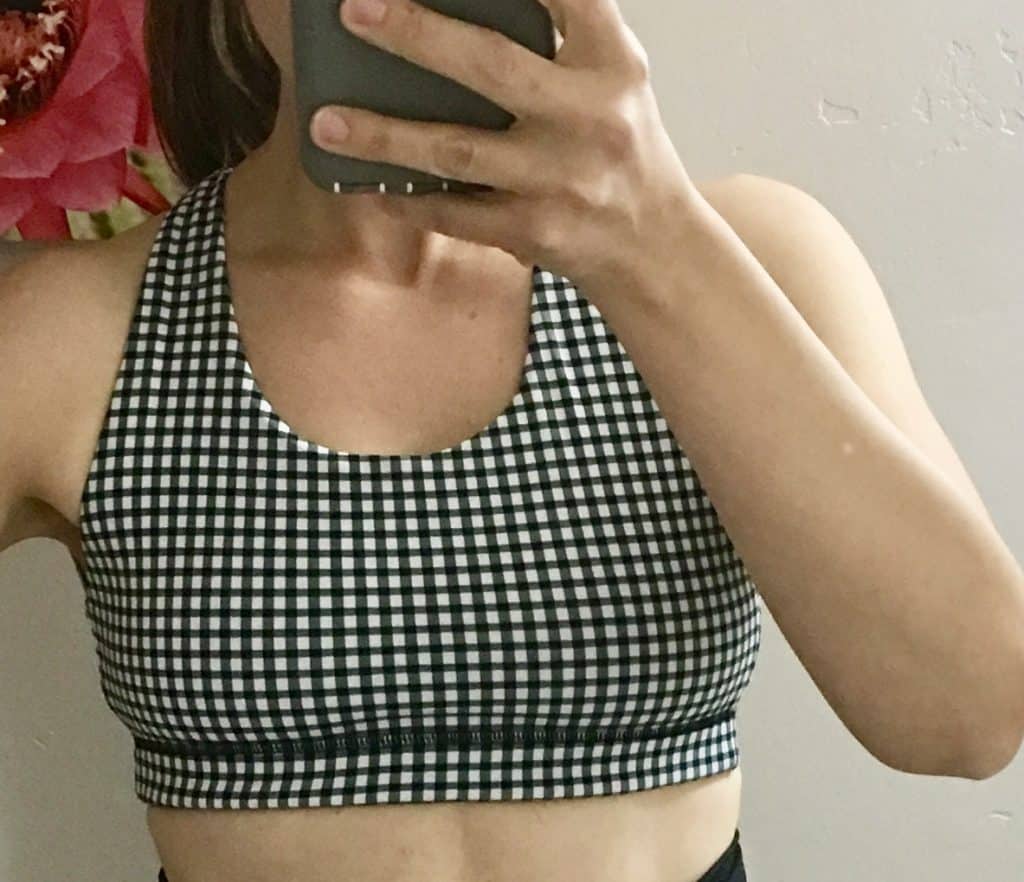 Again, I don't normally walk around in just a sports bra but I had to show how cute this one really is. It's cross back and super comfortable. I definitely wouldn't mind it showing out of my clothes. Love that gingham print!
Wantable Fitness Edit Review, cont.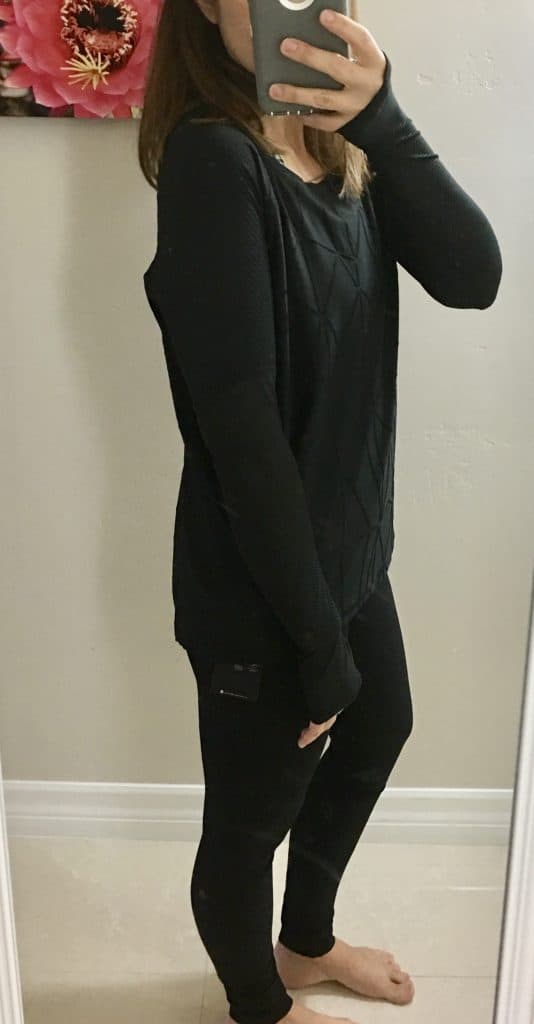 This top is EVERYTHING! So great to throw over leggings, jeans, or just wear around the house. This is definitely going to be in my athleisure rotation. Love the lightweight fabric, thumbholes, and it cleverly hides the rear without looking bulky. The different textures on this top make it look so much more expensive than it's $59 price tag… and that's before the buy 5 discount.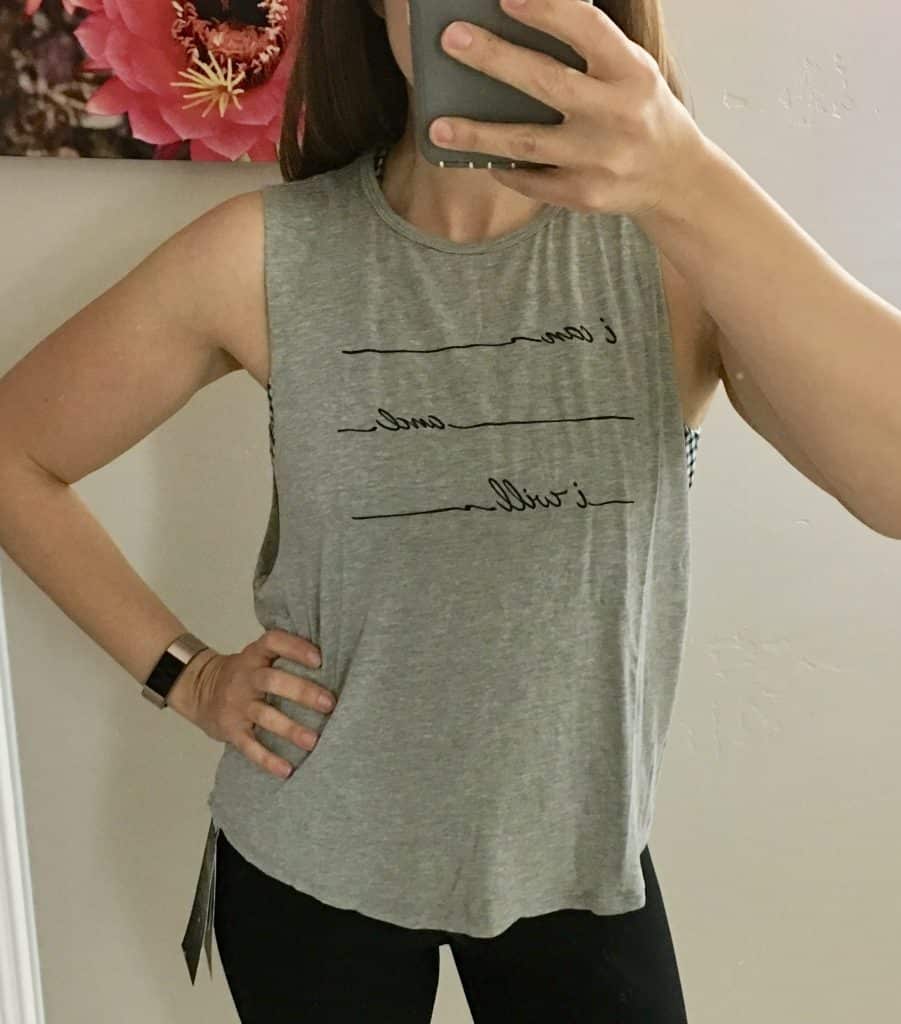 I always see women wearing these cute cut tops but have never had the nerve to buy one myself. Seriously, bad move on my part because I'm totally in love with the look now that I've tried it on. So light and airy, this top is great for the gym, barre class, or just running errands.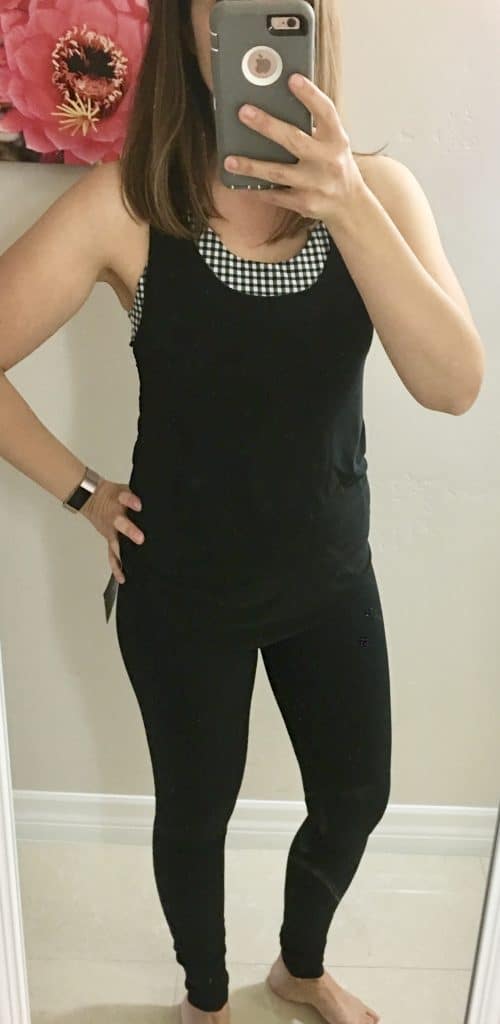 My last piece of the Wantable Fitness Edit was this super cute and light black tank top. The material was super soft and breathable, plus it's black so score!
I've gotten more Wantable Fitness Clothes, check them out now!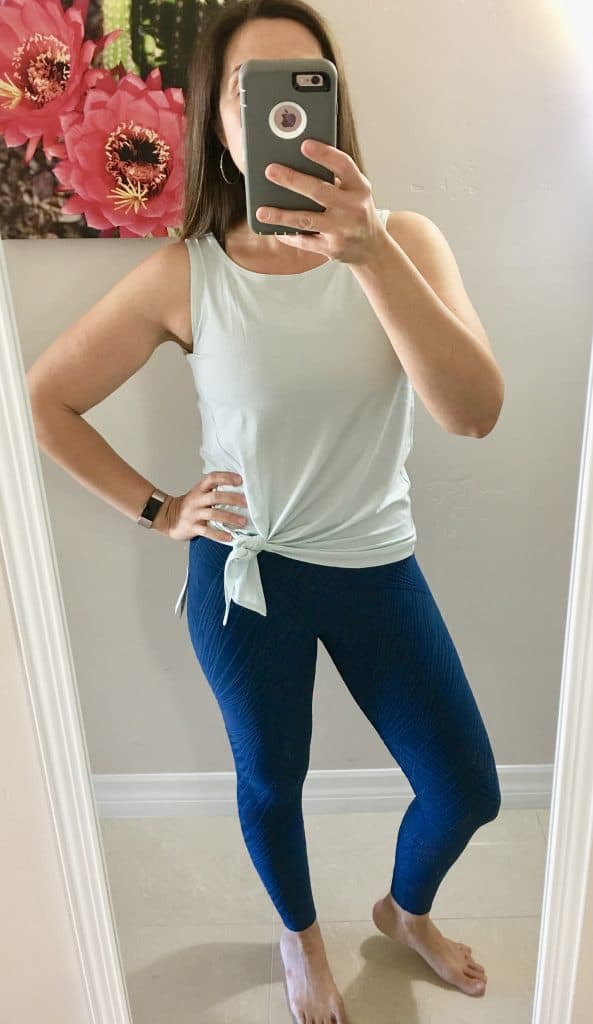 Love the color scheme here. These pants are so cute and flattering on. Check out the close up of the print: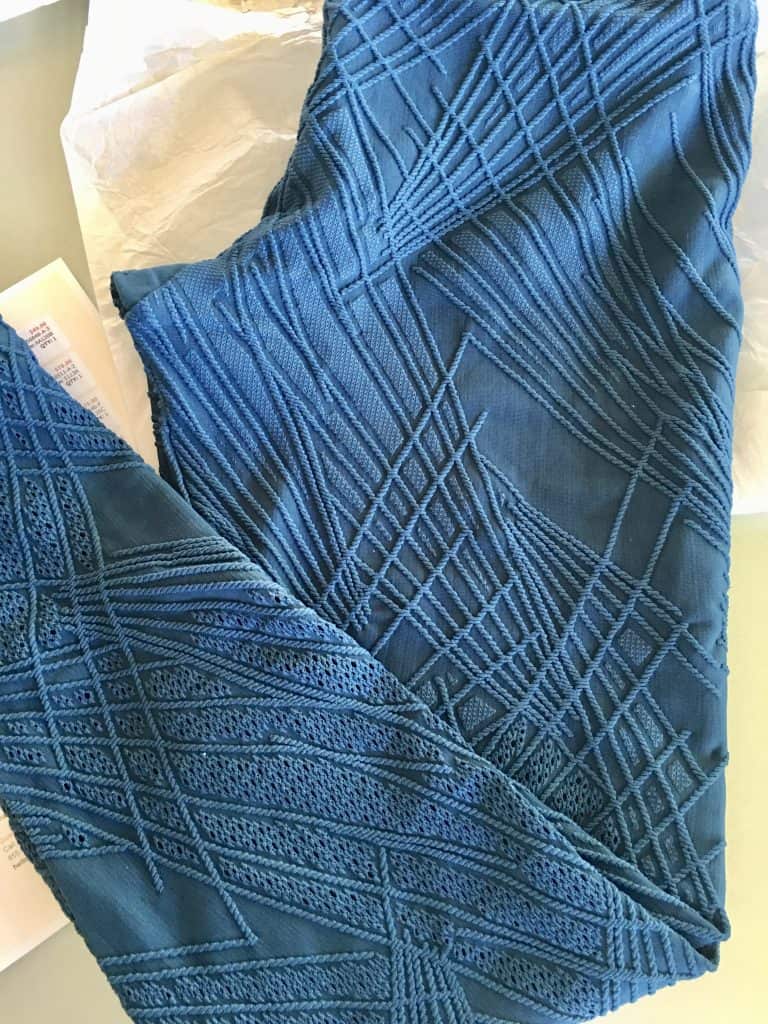 Obsessed with these black and white leggings and matching sports bra! Love that the leggings sit high on the waist. The cute black tank has a peek-a-boo back opening as well. So cute!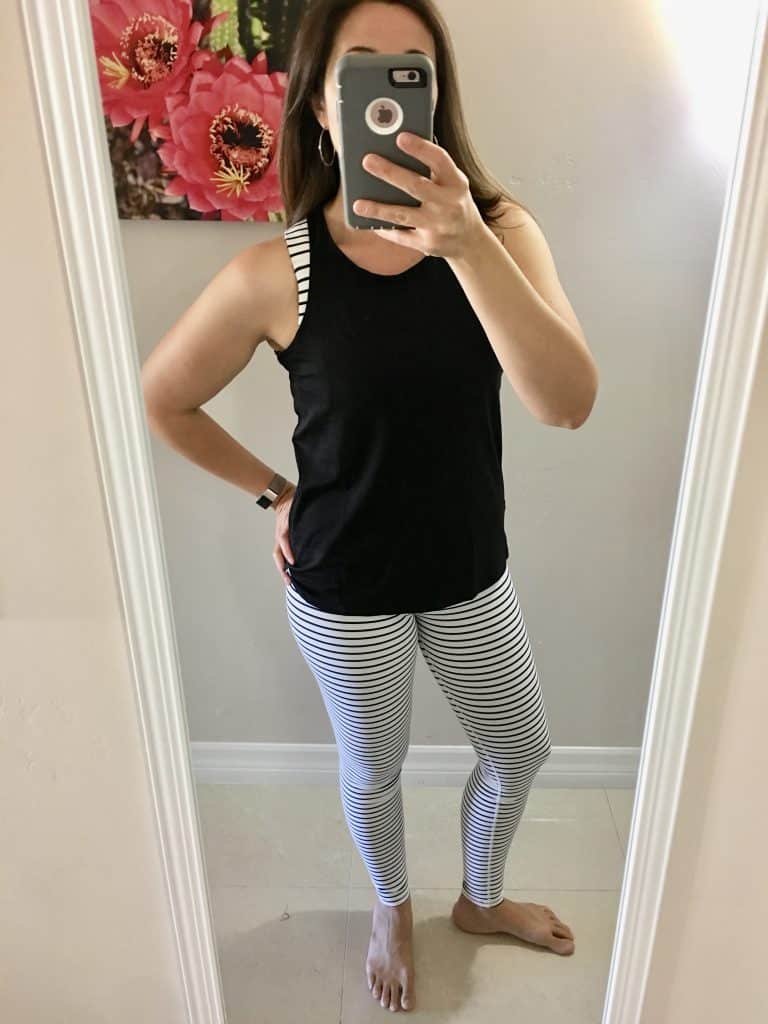 If you are looking for a comfy sports bra, you're going to love this cute one I got from Wantable!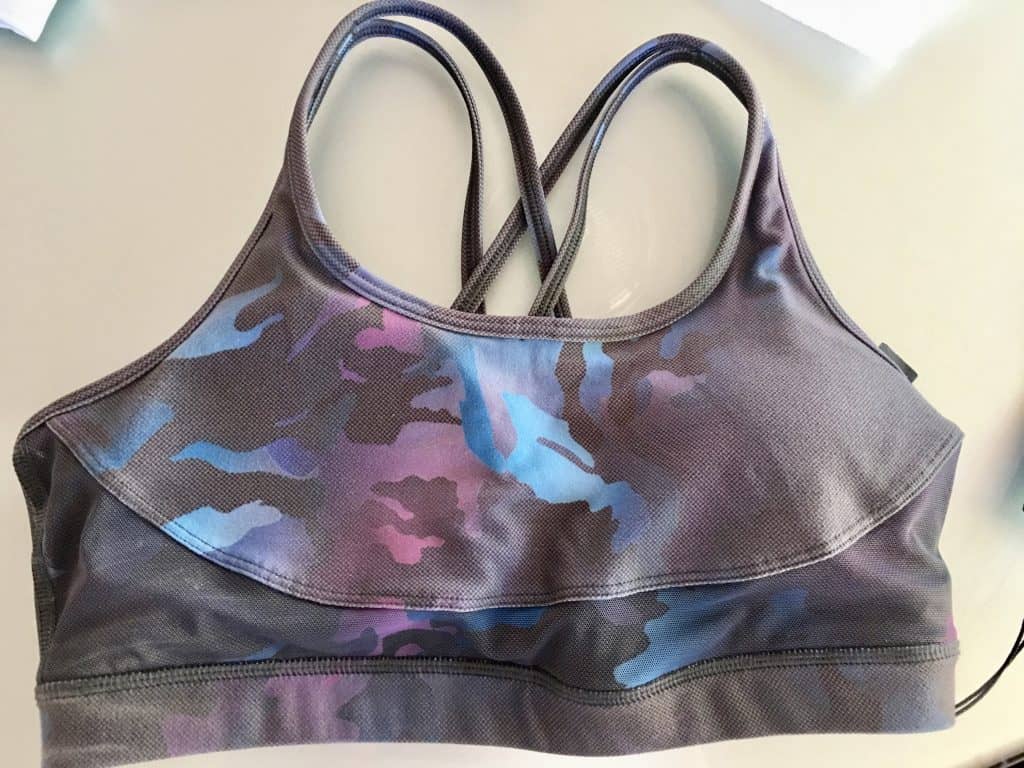 Love everything I got in my Wantable Fitness Edit. I can tell you that this company sends great quality exercise and athleisure clothes and has excellent customer service. If you are at all on the fence on whether or not to order, I urge you to give it a shot.
Take some time to love your look and pamper yourself. Order your Wantable Fitness Edit today! If you don't love what you get, send it back for a refund. You have nothing to lose… except super cute workout clothes that is 🙂