Nothing better than online stylists that send you wardrobe must-haves every month. I am in love with my latest Wantable Fall 2018 Shipment and can't wait to share it with you!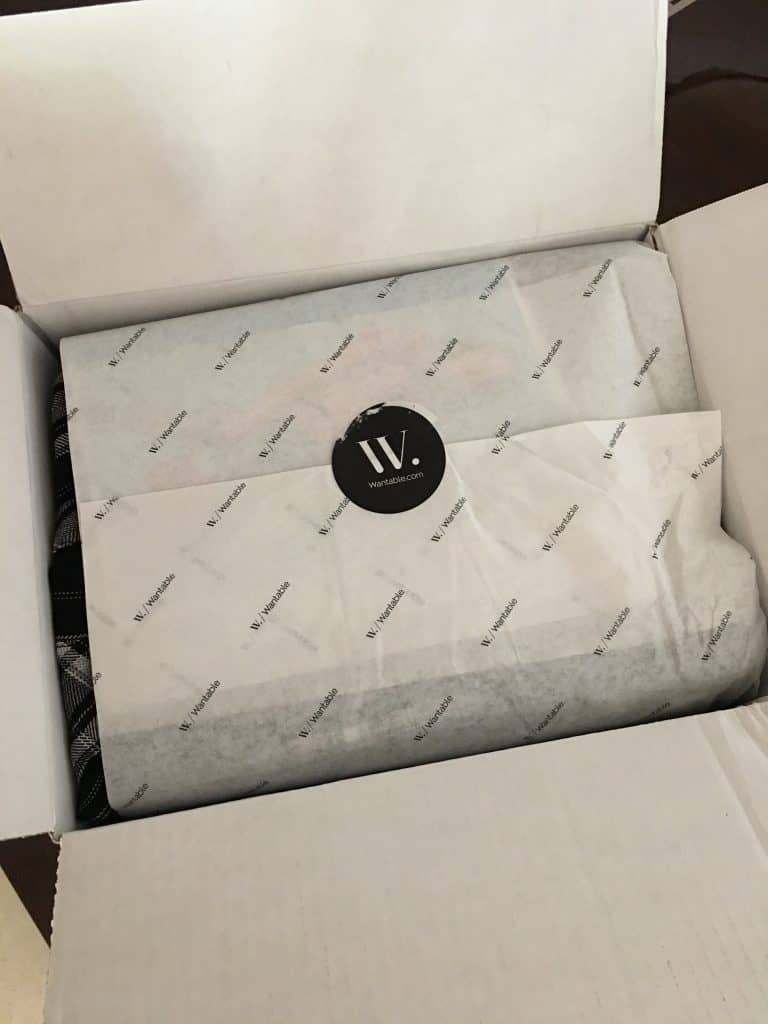 If you have never tired an online styling service, now is the time. Imagine getting new clothes in the mail every month, trying them on the privacy of your own home, and then just sending back whatever you don't want?! And, it's actually affordable! Sign me up!
When I heard that Wantable, previously known as fitness fashion, was catering to casual and fun everyday clothes, I couldn't sign up fast enough. As a busy moms, we tend to overlook ourselves and just wear whatever fits, is clean, or, if we do get to go shopping, we just buy whatever's on sale. It's a rut we all fall into and can takeover our overall well-beings!
That's why I'm all about the personal stylist. Keep what you want, send back what you don't, and try on in the privacy of your home. No more babies screaming in the dressing room at the department store… hooray!
I love using Wantable's service because they send you seven items in the mail and give you five days to decide! No pressure there. Also, they are meticulous about finding out your likes and dislikes, as well as sending you things you feel comfortable in. You can sign up for a monthly service or just get shipments whenever you are feeling a need to update your wardrobe.
Another incredible plus of using Wantable… they offer exchanges. That means if you love something and it's a bit big or small, just request it in a different size no problem.
Lastly, a couple of days before your shipment, they will send you suggested items that you can decide whether or not to include in your shipment. Woo hoo for options!
Check out what arrived form in my Wantable Fall 2018 Shipment and why I'm loving it all!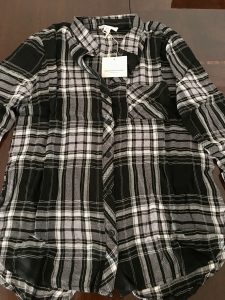 I was able to select this shirt online ahead of time. Once I saw it, I was sold immediately. Even cuter in person with the slit in the back.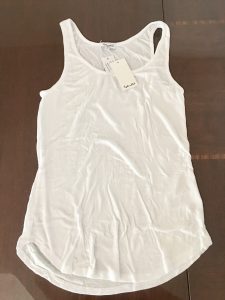 Super soft white tank top by a reputable name brand.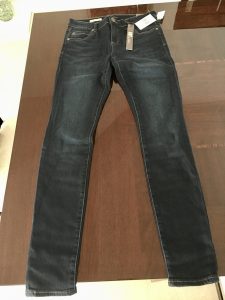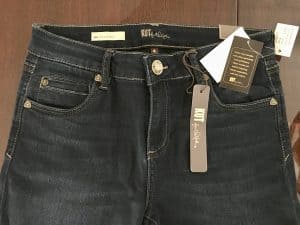 These jeans! OMG, so flattering and comfortable. Kut from the Kloth are the only jeans I wear now since Wantable sent me my first pair.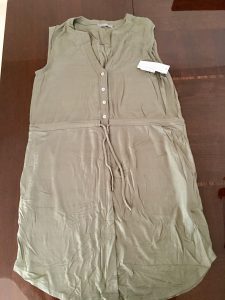 Cute and comfy dress that's great for throwing on to run errands. Can transition to fall with a cute cardigan over it.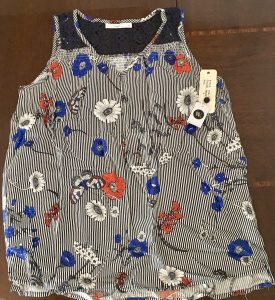 Yes, this counts as fall clothes for me in Phoenix! Great transitional piece that's super flattering and can be worn layered under a cardigan.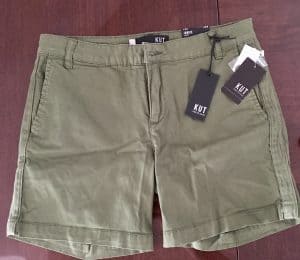 These Kut from the Kloth people just get it. Pants and shorts with stretch that you can actually move in!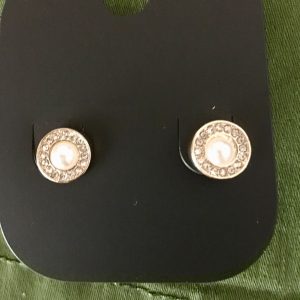 Cute earrings that are great for everyday errands or date night.
Check out all of these Wantable Fall 2018 outfits on me and let me know what you think?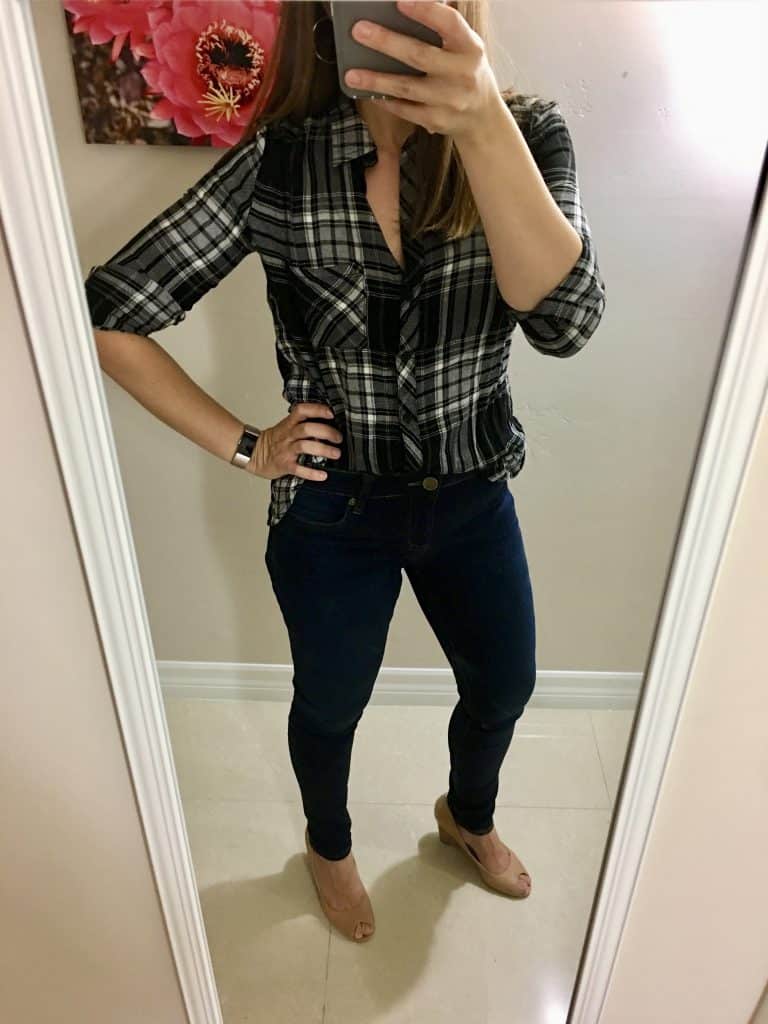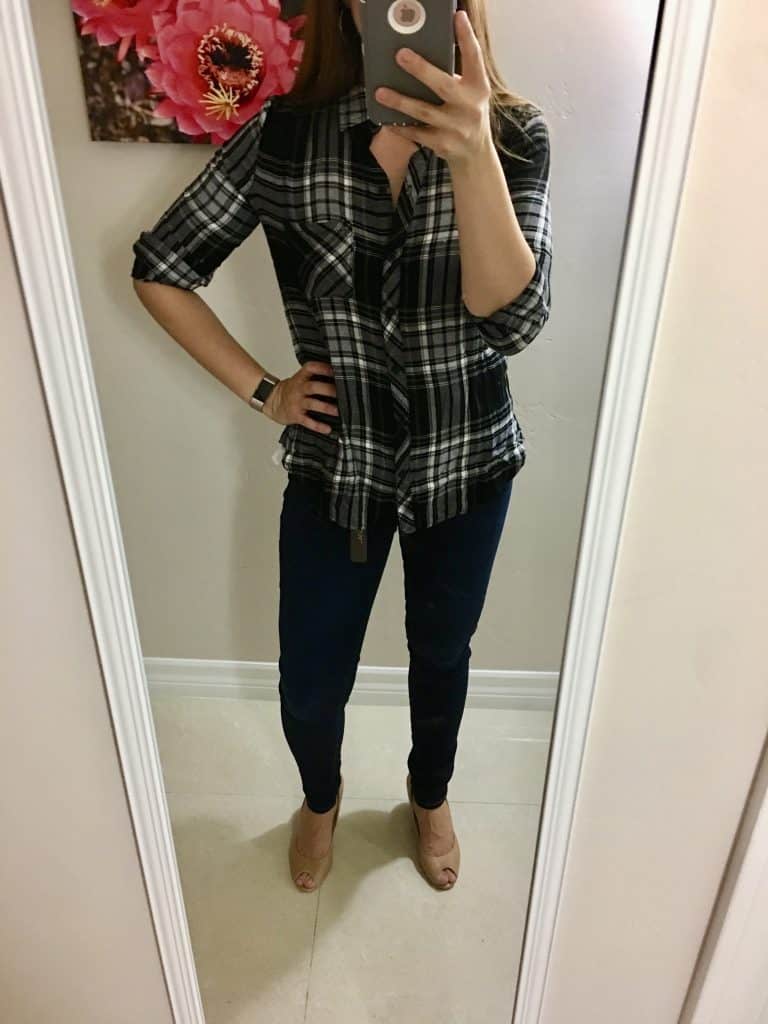 Fully obsessed with the plaid shirt and these jeans. Definitely keeping these two items. Is it fall in Phoenix yet??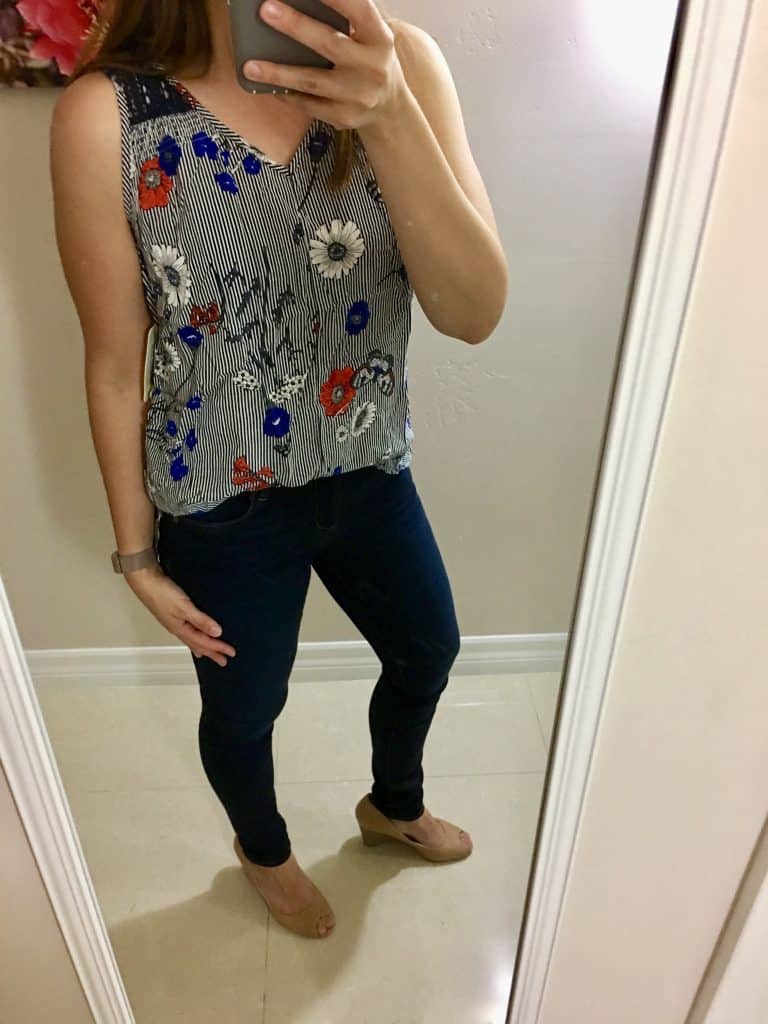 Loving the pattern on this shirt. Not totally certain I'm going to keep it since I have something similar already.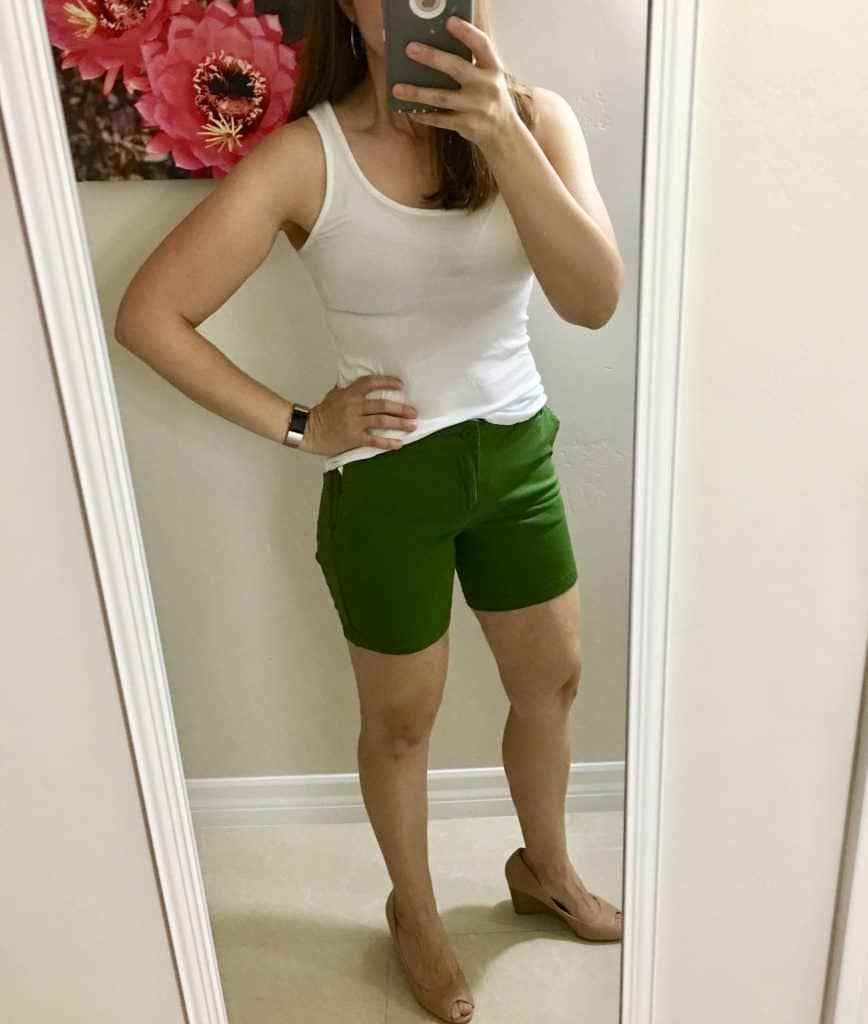 The shorts are a good length and really comfortable. And the tank top is so soft and great quality. Not sure about keep them though… I'm in fall mode here!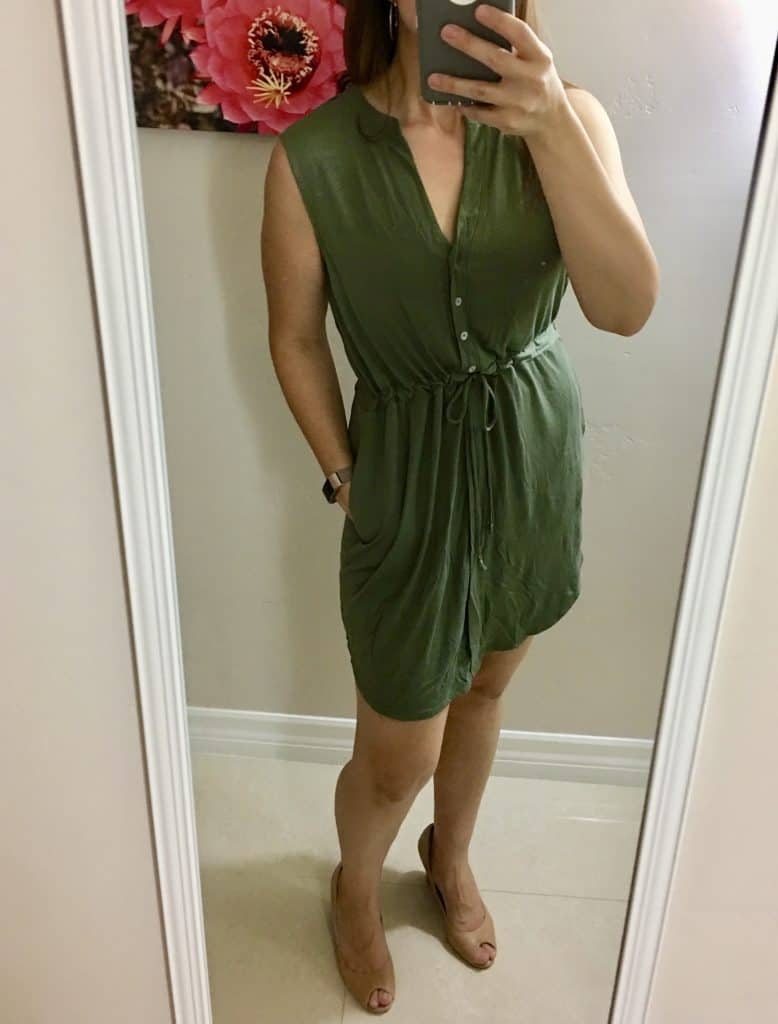 This dress feels like butter! So soft and comfortable, I won't even have to change when I get home. Keeping it!
Love that I get to try this all on in the comfort of my home and send back what I don't want! If you haven't already, sign up for WANTABLE TODAY!
Let me know what you think of my Wantable Fall 2018 Shipment. Would you love to get this box sent to your house? Comment below and let me know what you think. 
P.S. I think you'd love these other posts as well:
Sign up for our newsletter and never miss a shopping tip or recipe!
*affiliate links above but only for product and I companies I use and endorse.