If you looking to update your wardrobe for summer and fall, don't miss my Stitch Fix Mom Fall Fashion for women! Inexpensive and so cute, get awesome fashion delivered to your door.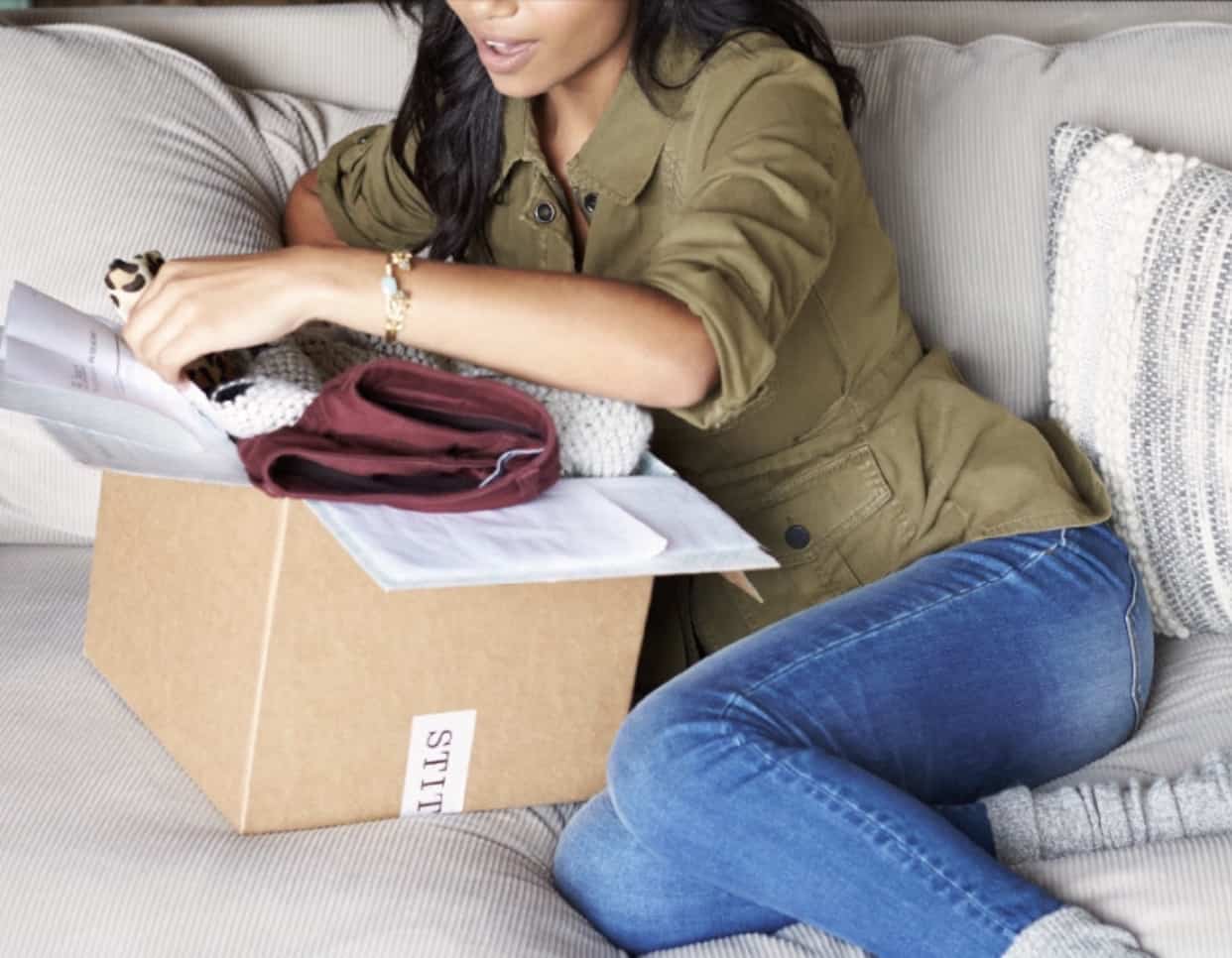 If you've never used a online personal shopping service, now's the time to give it a shot. I have been a loyal Stitch Fix subscriber for years and I absolutely love it! Besides the fact that you get cute clothes delivered to your home curated by fashion experts who know their stuff, you also get a variety of items based on your preferences, including price!
This Stitch Fix Mom Fall Fashion delivery I got was probably one of my favorites yet! And, after paying the $20 styling fee, I was able to get the whole box (5 amazing items) for $142!! You can't get that kind of quality and fashion anywhere.
In my box I received:
Skinny Jeans
Tie Front Top
Off The Shoulder Crochet Knit Top
Sleeveless Knit Top
Opal Ear Climbers
This box alone gave me 3 amazing outfits! Not to mention the multitude of outfits I'll be able to create from these versatile pics.
Stitch Fix Mom Fall Fashion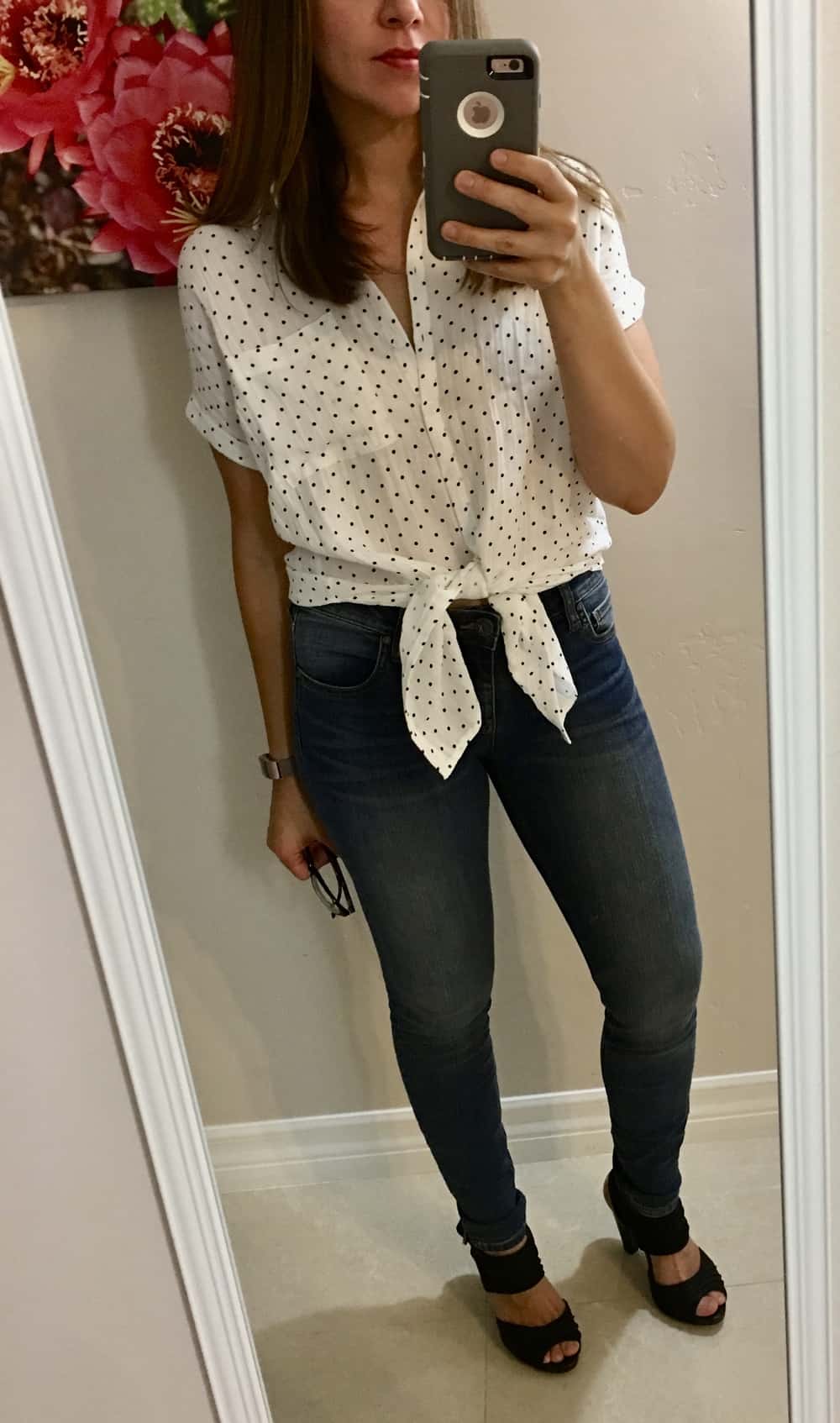 Love this top! Normally I would walk right past something like this in the store. But I am so happy that Stitch Fix sent it to me! I could pair this with a pencil skirt, leggings, jean jacket… so many different options.
And the jeans, wow! They are hands down the most comfortable and flattering jeans I own!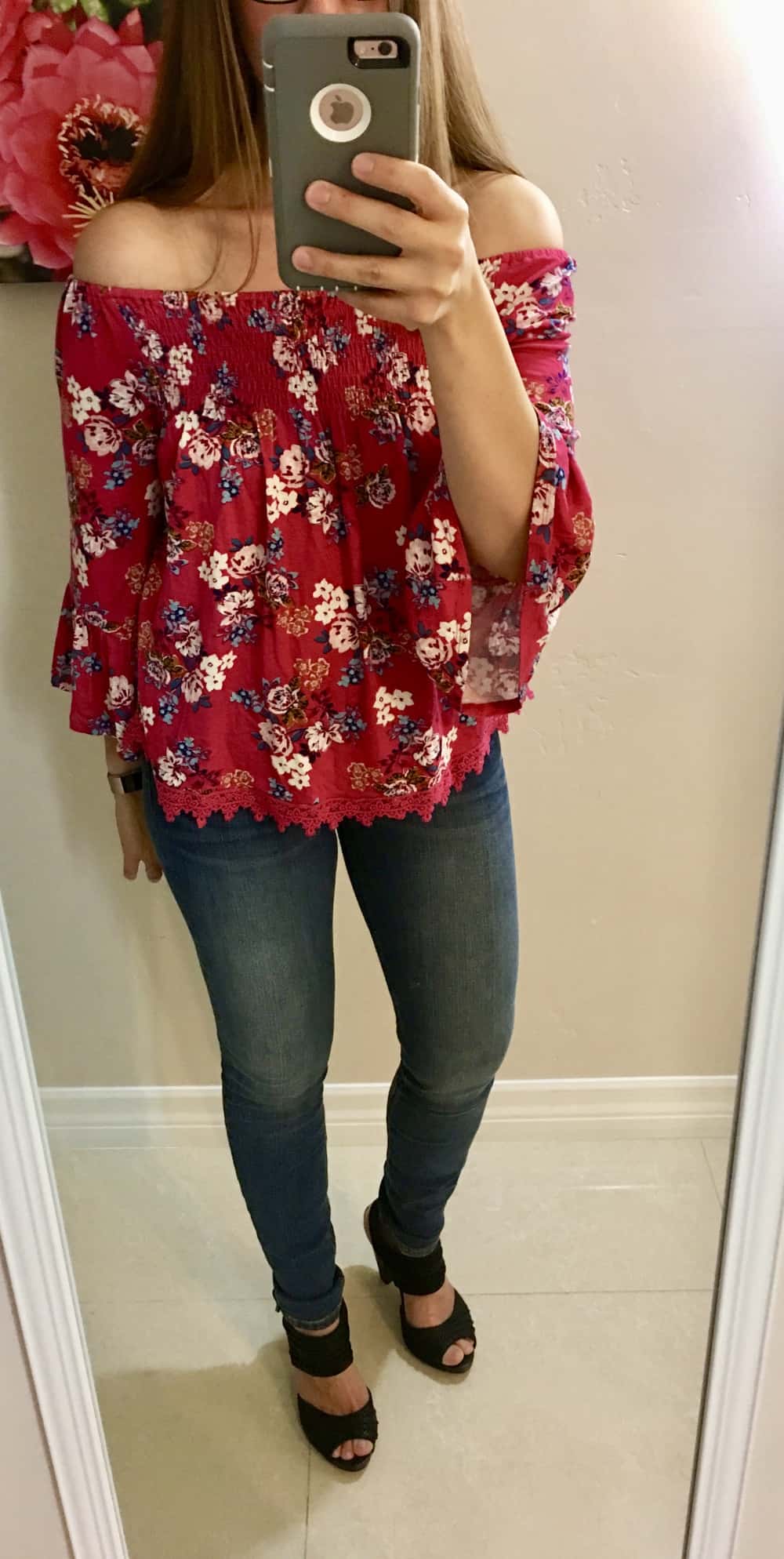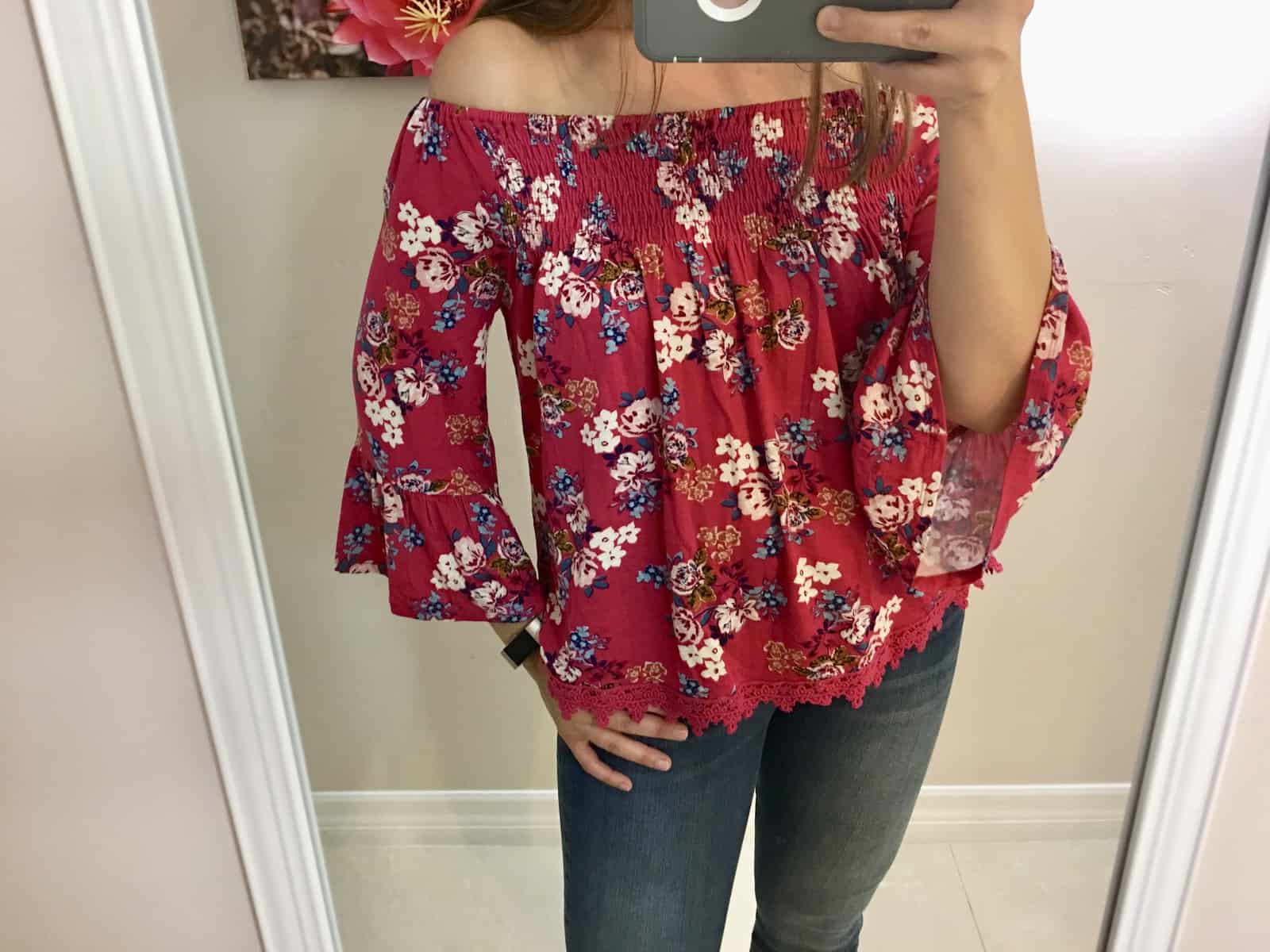 Ok, this top… wow! So cute and flattering. I paired it with the jeans they sent me but this would be perfect with shorts, white jeans, or a jean skirt and flats. I am obsessed! Again, I totally would have walked past this in the store, but am so happy that Stitch Fix Mom Fall Fashion sent this to me!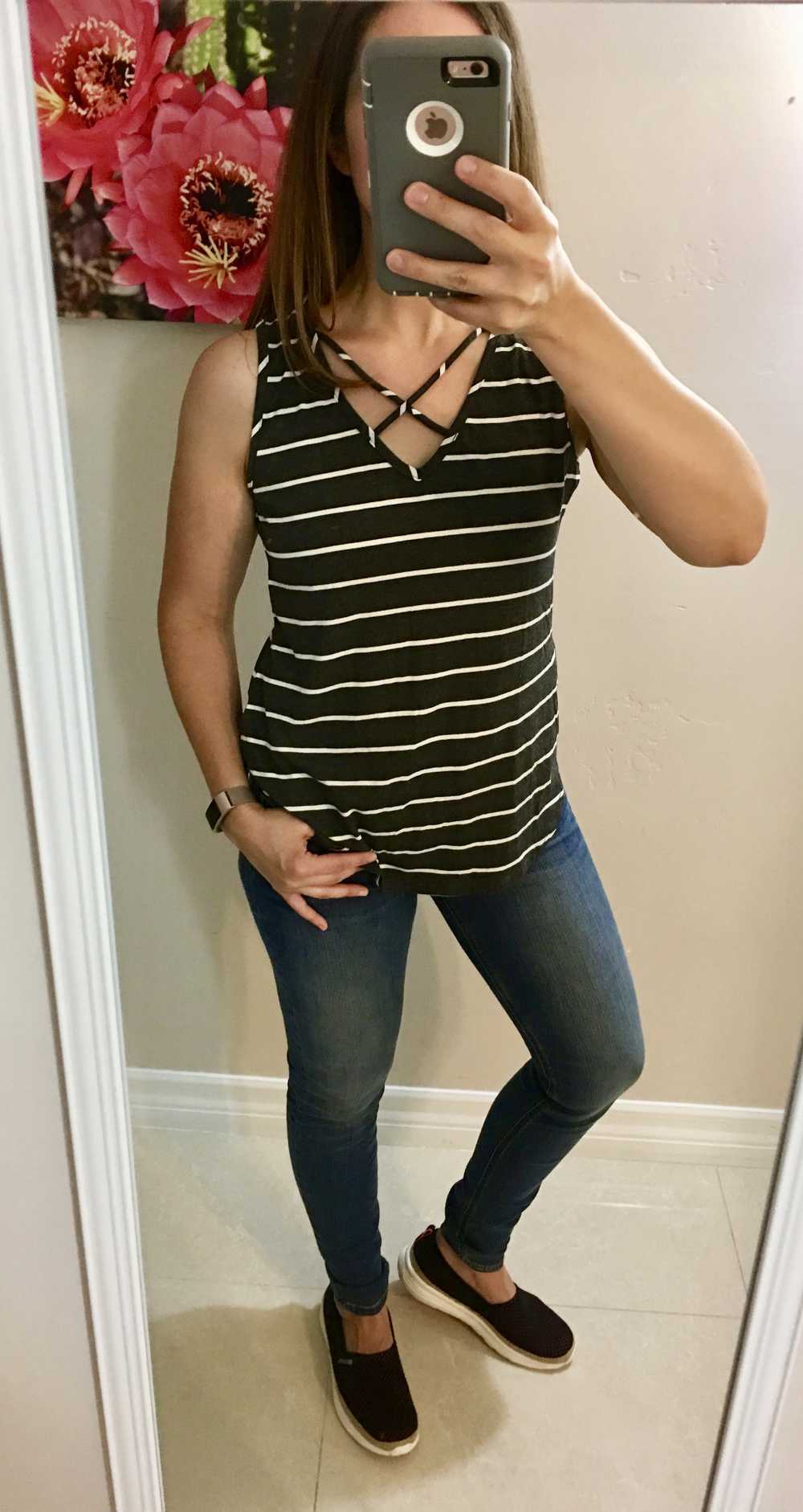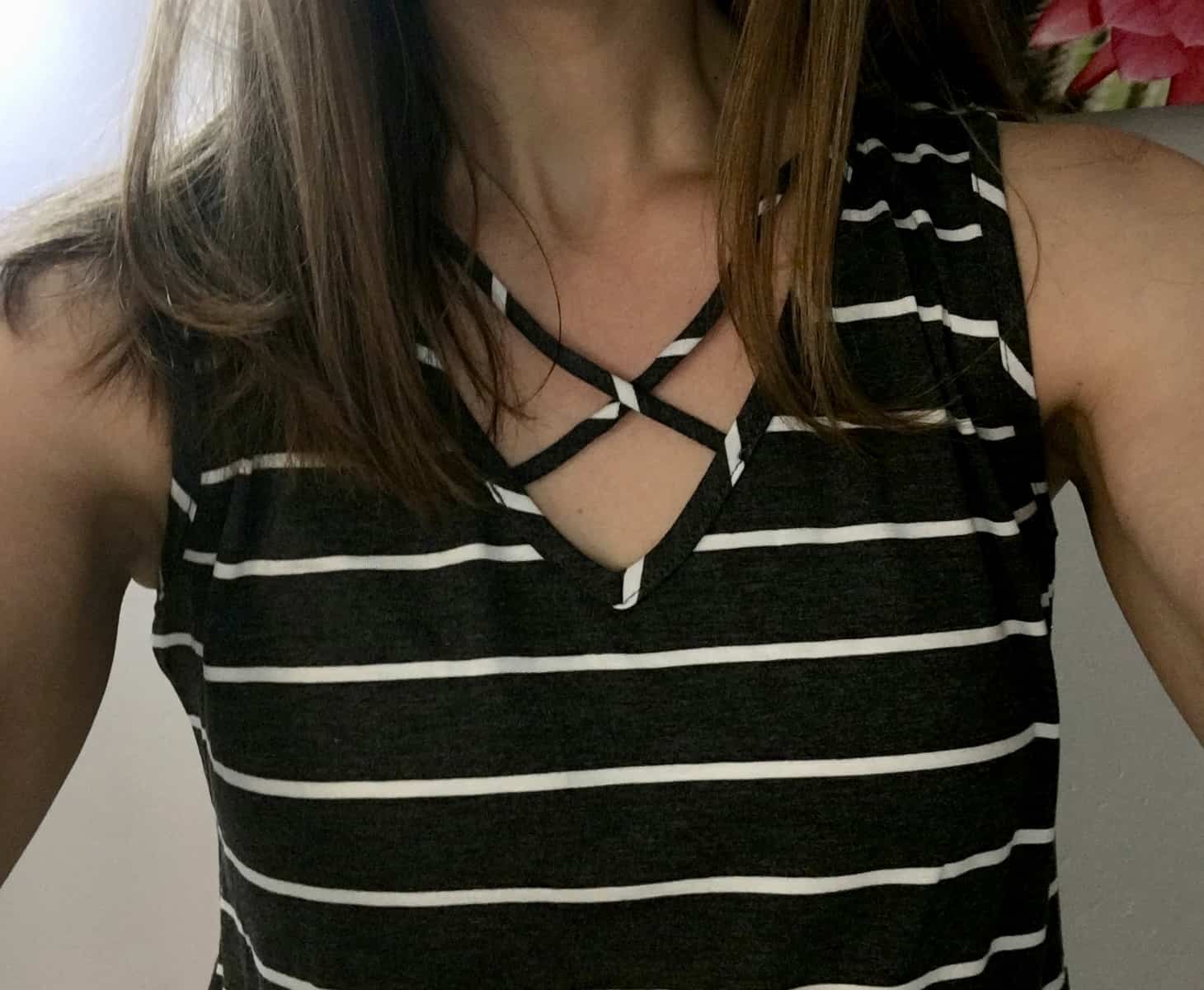 Moreover, talk about cute and comfortable! I love this tank they sent me with the adorable cross-front detail. Pair with jeans and flats, leggings and sneakers, or shorts and sandals. Add a cardigan when the temps drop… love the versatility of this cute top.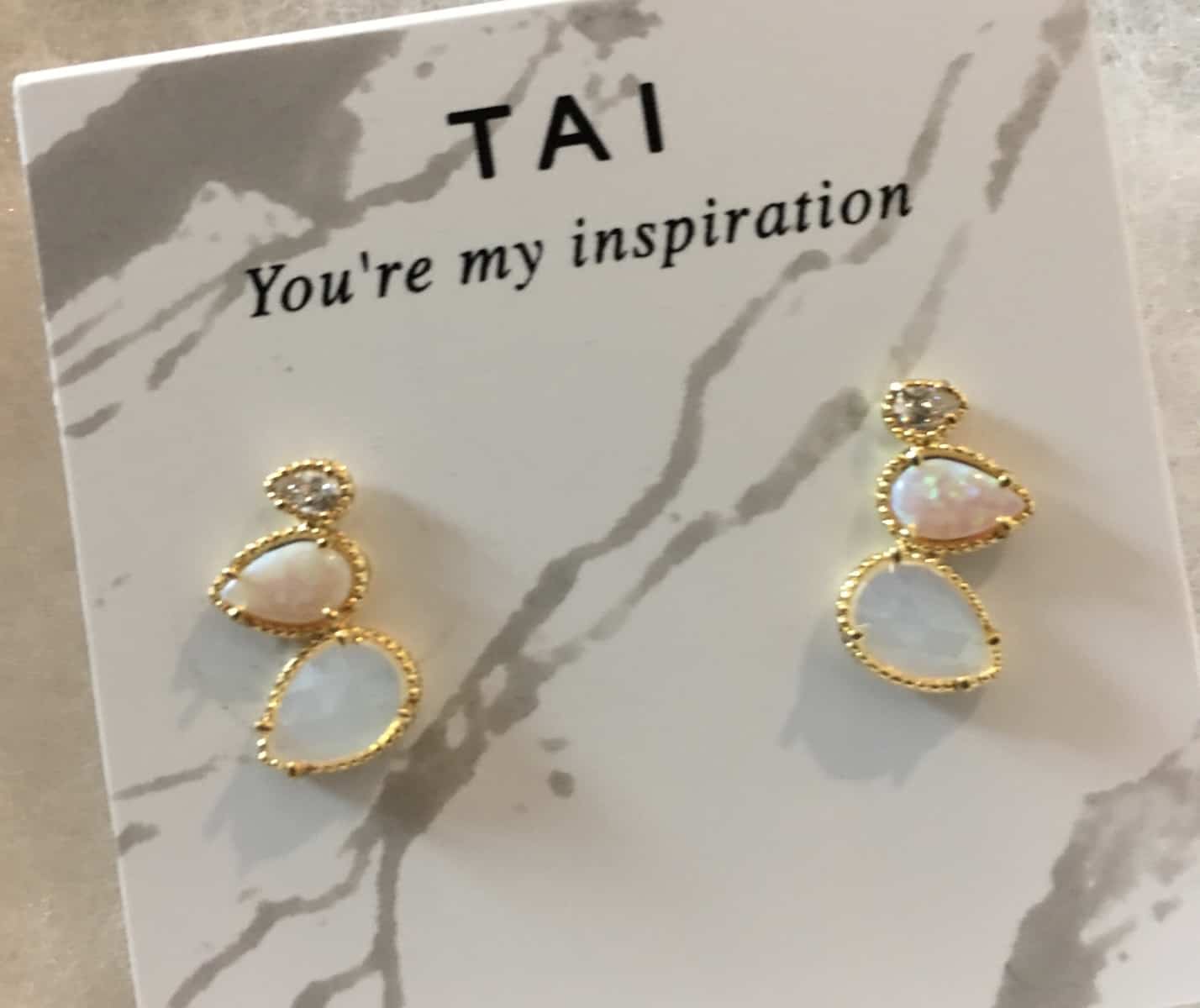 Moreover, to top it all off, these earrings! I'm a stud or hoop earring kind of girl usually. But these are great to switch things up and go with everything in my Fix.
Check out my article on how to SAVE MONEY using Stitch Fix and Wantable!
Thus, I am so happy with my Stitch Fix this month! After the 25% off Buy All Discount and styling fee, I got all of these awesome items (5 total) for $142!! You just can't beat that price.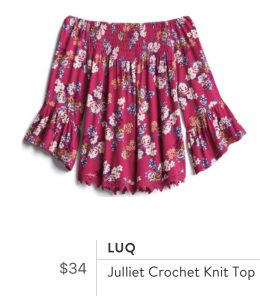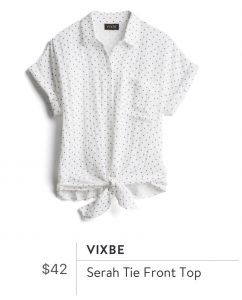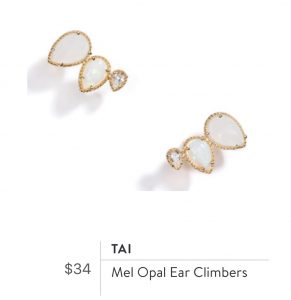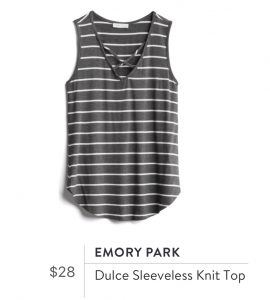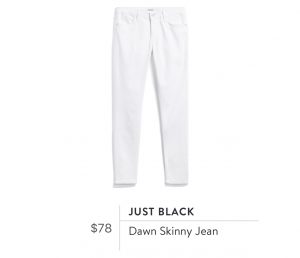 (Affiliate links, but I only promote products I use and love!)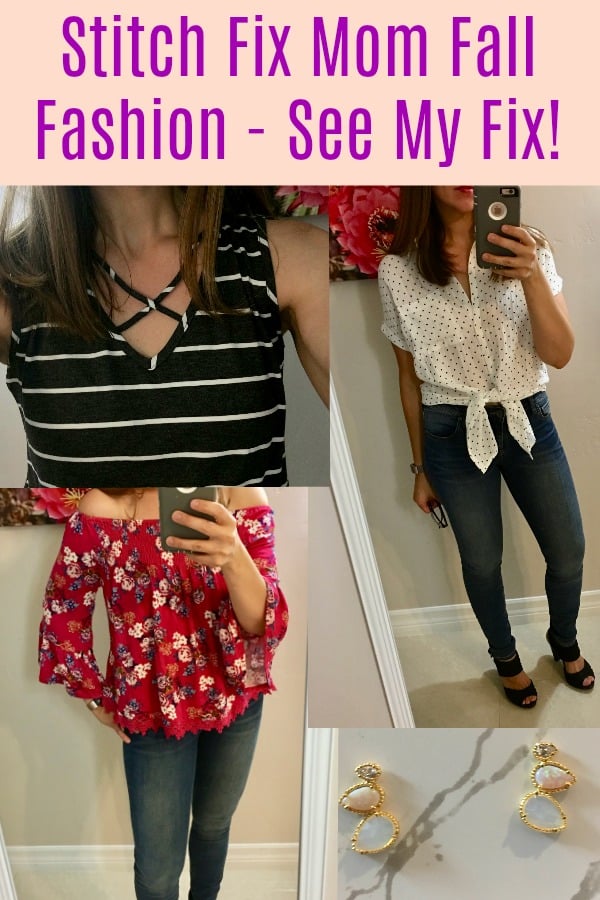 *4 Days to a Clutter-Free Home*
Join the 4-Day Declutter your Clutter Zone Challenge!