Do you have an old table in need of a side table makeover? Then you don't want to miss how to quickly and easily transform an old side table using a can of spray paint and painters tape! See below for tutorial pics on side table makeover.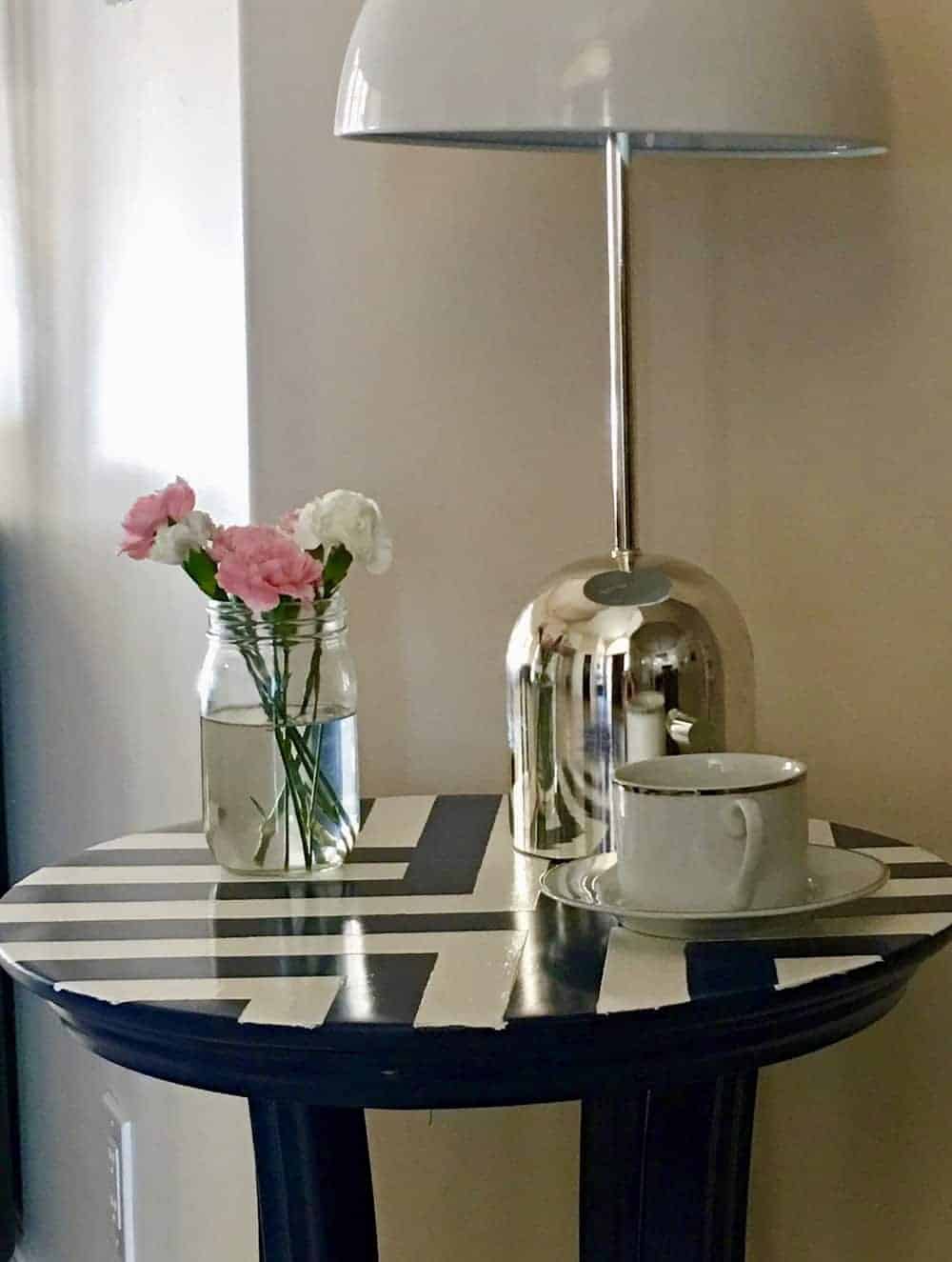 If you're looking to breathe new life into older furniture, paint is the way to go. It's simple and totally transformative. Plus it's super cheap and something even a novice DIYer can manage. For this project, I decided to makeover an old side table that had been sitting in the corner of a spare room for years. The total time spent on the project was less than 30 minutes and the cost was less than $10.
Side Table Makeover
The first thing you want to do is prep the table. If the table has a shiny finish, you'll have to sand it first and be sure to wipe off the dust. For this table, I didn't need to sand, so a quick wash and dry was all I did for prep.
My favorite tool for small painting projects is spray paint. You get a smooth, even finish, with minimal mess and tools. Always be sure to spray paint in a well-ventilated area (outside is preferable) and have a large drop cloth handy when you are painting a side table. Here, I just used an old bed sheet.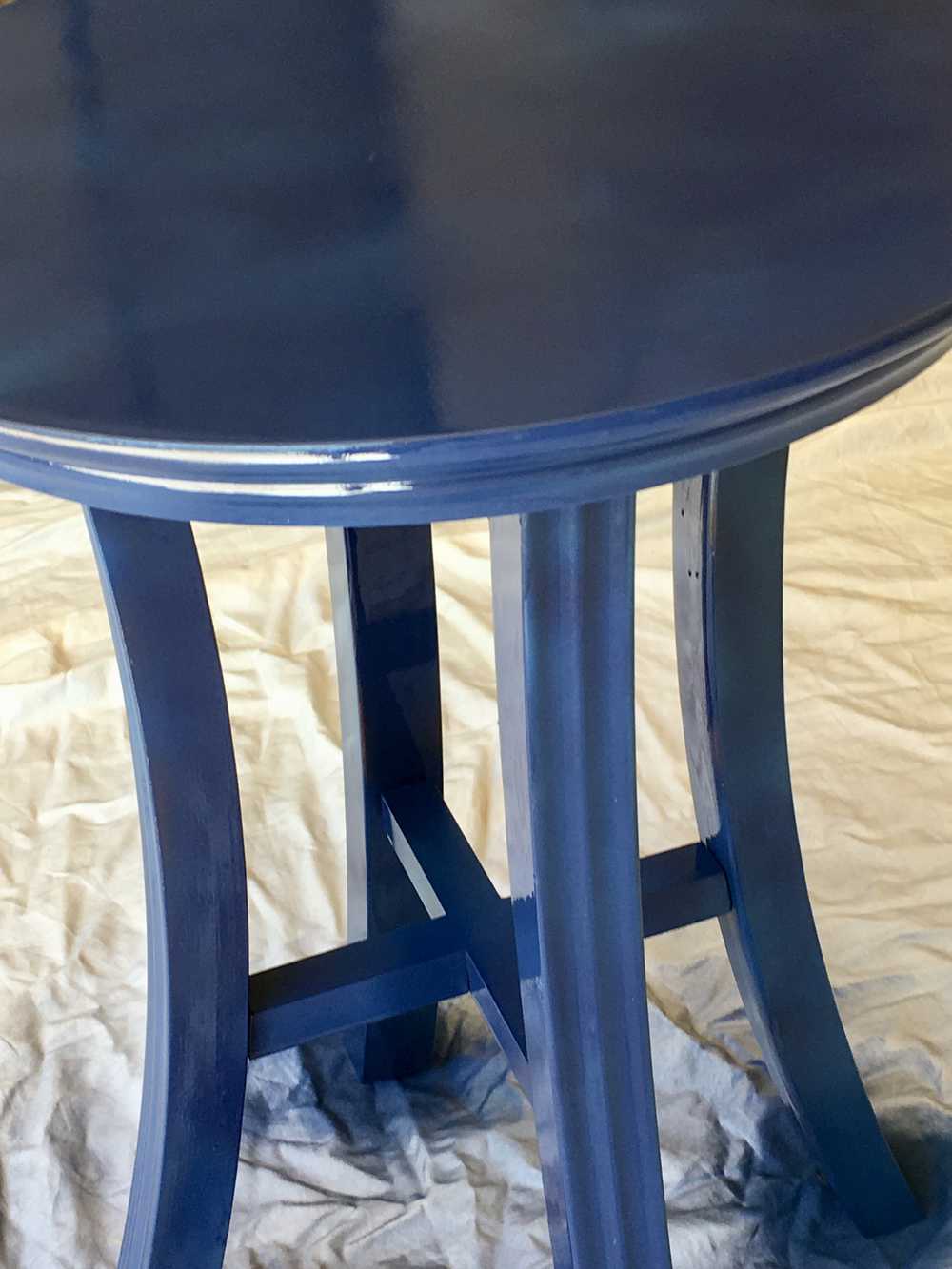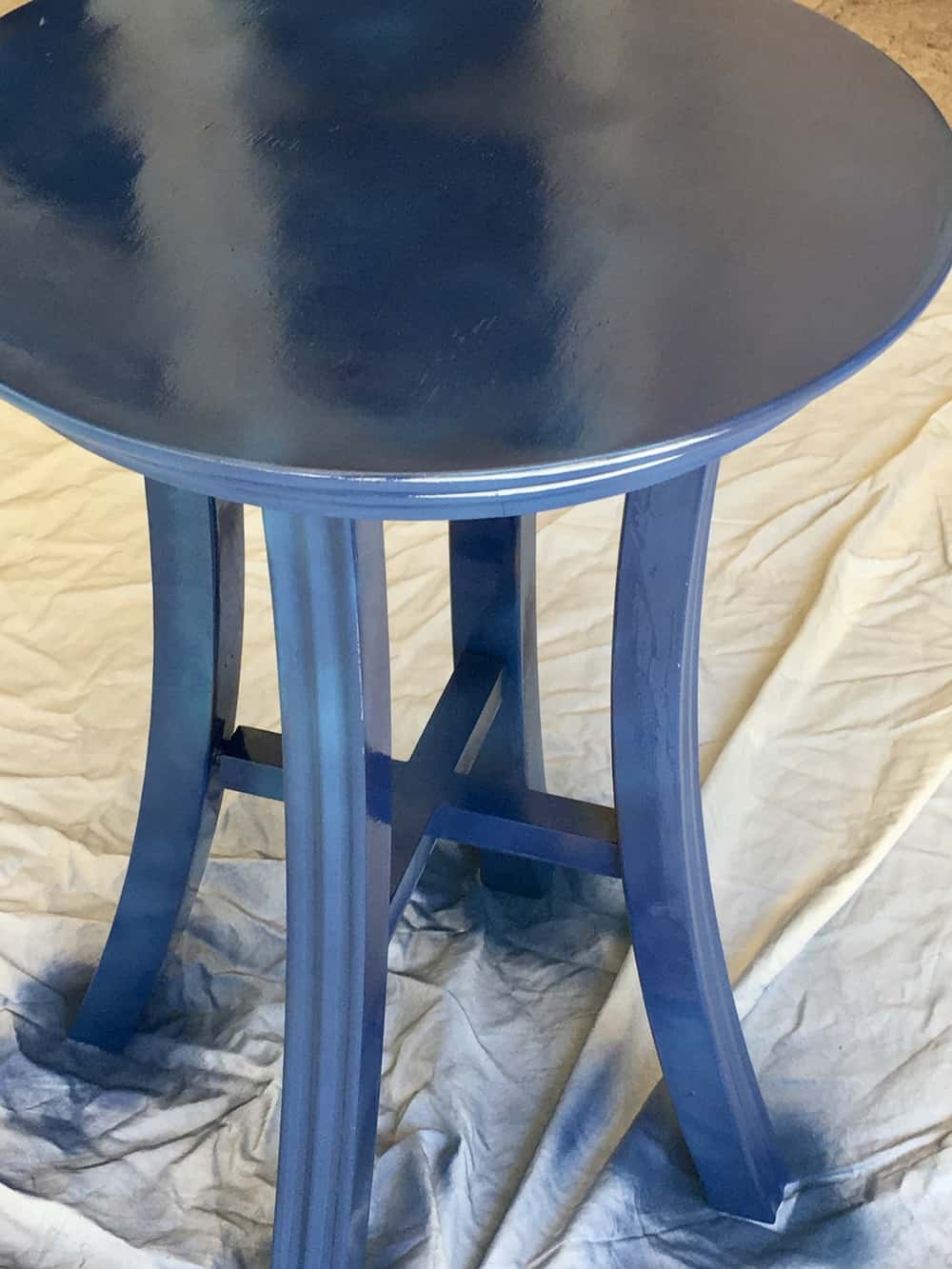 A side table makeover is simple with spray paint. Here, I just applied two coats and let the table dry for about an hour. So simple and easy and it already looks much better and less dated.
Apply the Painters tape
Next, comes the fun part. Using painters tape (I prefer Frog tape) create a design for the top of the table. Start by doing two tape strips across the top and then fill in the rest using whatever pattern inspries you.
Don't forget to tape around the base of the table top so that you get clean lines.
Next, using a white paint, (I always have extra white paint left over from other projects) paint the top of the table.
My favorite part, pulling off the tape to reveal the cool design.
Optional: when the table is completely dry, spray a clear lacquer over the table top to protect the paint. This step isn't necessary but is a good idea if the table is going in a high use area.
Super simple and easy, and totally transformative. A side table makeover doesn't have to be a daunting task. Just use whatever colors and patterns inspire you.
Decorate your table with pretty flowers and a tall dimmable lamp, like this one from Target: Desk Lamp (affiliate link).
For ideas on how to clear out your closet for good, check out Declutter Your Closet in 5 Easy Steps
Get Your Free Party Planning Checklist!