Looking for a gift for a preschooler? Don't miss this preschooler gift guide with the best and most popular gifts for 3, 4, and 5-year-old kids.
As a mom of a three kids ages five and under, I have gone to my fair share of kids' birthday parties and have spent hours shuffling through the toy stores looking for great gifts. Also, I have first hand experience on what my kids actually like to play with and the gifts that never see the light of play! I am constantly exposed to the new and anticipated toys to hit the shelves (thanks YouTube Kids!) and know which ones do and don't live up to their hype.
So whether you're buying something for a kids' birthday party, a holiday, or your own child, don't waste your time searching toy stores and online… I have done the work for you! Don't miss this preschooler gift guide filled with only toys my kids and I know and love. Score major points and give the gifts that kids love to get and actually play with for more than 30 minutes!
The Ultimate Preschooler Gift Guide
(affiliate links but I only promote products I love and use!)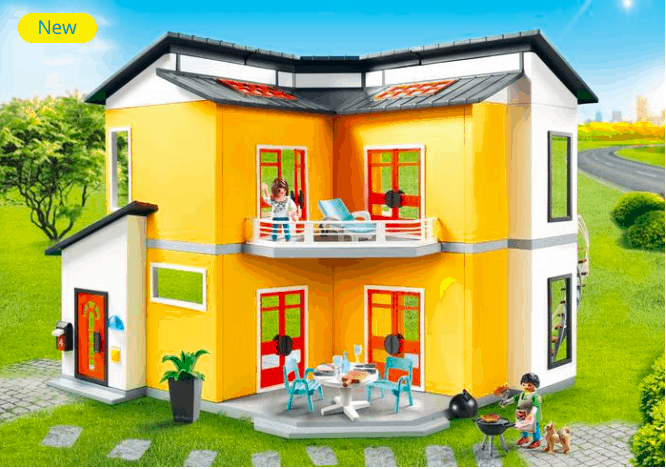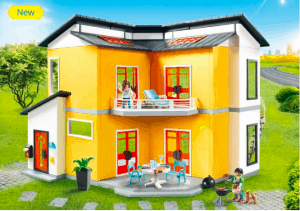 Provides space for furnishing five rooms and has a staircase, balcony and a terrace with barbecue. With door bell and working outdoor lights.
Talk about a game to get the kids giggling! My kids absolutely love this game and its the one game they play where there's no fighting. It's can be messy, so make sure you are playing in an area designated for some mess. And don't forget the whipped cream!
There's a reason why you'll find Magna-Tiles at nearly every preschool… kids love them, teachers love them, and they are a great toy to have. Durable and functional, my kids play with these daily and are always building new structures and designs.
Every kid loves Lego. It's the one gift that is guaranteed to get a lot of use. One of the few times I can distract my kids for hours (without the screen) is when I pull out the Lego bin.
Another one of those great toys to have around to entertain your kid. Better suited for the older preschooler, and super fun for the whole family.
I like to set this up at the kitchen table with a large towel underneath. My kids play with their toys in it (not just Barbies) for hours! Makes a great gift if you're not wanting to spend too much.
Kids love train sets! And I especially love this one because it fits so many different trains. Great for imagination and fun for boys and girls.
Great gift for kids to gain their balance and give confidence to ride a bike. The Strider helped my 5 year old learn to ride without training wheels.
Another great board game that kids will love. This one says ages 6+ but my 3-year-old happily plays this (with some help). It's a great learning tool too and teaches kids about similarities and differences… without even knowing they're learning!
This may seem like an extravagant gift, but trust me, it's worth the money. Great quality, this KidKraft dollhouse gets tons of use around my house and grows with the kids. You'll have it for years and it will be played with constantly, worth it in my book! Not just for Barbies either. Every doll or figurine seems to end up in this house.
Kids love Play-Doh and Minions… so this is the best of both worlds for them! This is such a fun set, my kids love seeing the Minion's hair grow. And if you want to save money and make your own Play-Doh at home, check out my recipe for Homemade Play-Doh.
I love to buy this for little girls birthday parties. Sometimes full-sized Barbie is just too big for younger preschoolers, but this one is always hit! Guaranteed squeals of delight when the gift is unwrapped!
Every kid loves to play dress up. This fire chief costume gets plenty of use around my house and is great for both boys and girls.
Such a simple concept, I think that's why it works and is so popular. This is one of my kids' favorite games to play. And the games are short, so it's great to do before bedtime too!
This is a great gift for a younger preschooler. Great quality and so fun to watch the cars race down the ramp and fly off, my kids love this toy!
If you're going to buy a Barbie, it may as well be one with a rockin career! Love this doll and the little babies that come with it. Such a cute set and my kids love playing doctor Barbie.
As far as baby dolls go, we have all of them! This Baby Alive is a great gift because you can give a bottle and diaper the baby, and she crawls. Here's a tip: instead of buying the diaper refills, get newborn sized diapers at the dollar store. Fits great!
A great learning tool and just plain fun for kids to play pretend with. I am constantly buying stuff while my kids ring me up… so much fun! Super great find for the preschooler gift guide.
Give kids the joy of art with this great Art Case. My kids love to color and draw and it's a fun activity for the whole family. I like this case because it's more than just crayons and really makes art time feel special.
Kids love birthdays, and they love playing birthdays. With this set your kids can pretend birthday anytime they want… without the sugar rush!
Anna Dewdney's classic Llama Llama books are a favorite in my house. I've been reading them for years and they are still constantly requested. These three are my favorites of the bunch for the preschooler gift guide. And with the great lessons and fun rhymes, I never get tired of reading them.
Cue the eye rolls. An iPad on a Preschooler Gift Guide… I get it! First, it's expensive. Second it's a screen, and aren't we supposed to be against screens?! Third, they're only kids. I agree with all of these reservations, but hear me out. Like it or not, touch screen technology is the future. Also, there are like a million educational games and shows available for your kids on the iPad. And the mini is great because it costs less and can fit better in kids' little hand. I can tell you from personal experience that out of all the toys on the list combined, I guarantee that this is the one that will get used the most and will last for years. The iPad can be a great educational toy for kids so long as you monitor what they are watching and only download games you approve of.
If you do go the iPad route, always buy a protector case. The only one I trust is OtterBox DEFENDER SERIES Case for iPad Mini 4 (ONLY) – Frustration Free Packaging – BLACK
– my kids have dropped their iPads and gotten them wet, and this case protects them completely. Totally wroth buying if you going to make the investment to buy an iPad.
I hope you have enjoyed my preschooler gift guide and gotten some great ideas for the little ones in your life. Now don't stress about buying the perfect gift, just check out this list, click the Amazon link, and be done!!