Need a quick and efficient way to organize kids clothes? Don't miss this great KonMari idea to organize kids clothes and keeping them that way. Such a sanity saver and everyone wins!
It all began one morning when my three-year-old daughter screamed that she couldn't find her favorite shirt. Elbow deep in dishes, I told her to look in her dresser. It was in this half distracted state that I remembered that her favorite shirt was in the wash and soon realized all those stacked organized kids clothes in her dresser would be a thing of the past. Sure enough, I was right.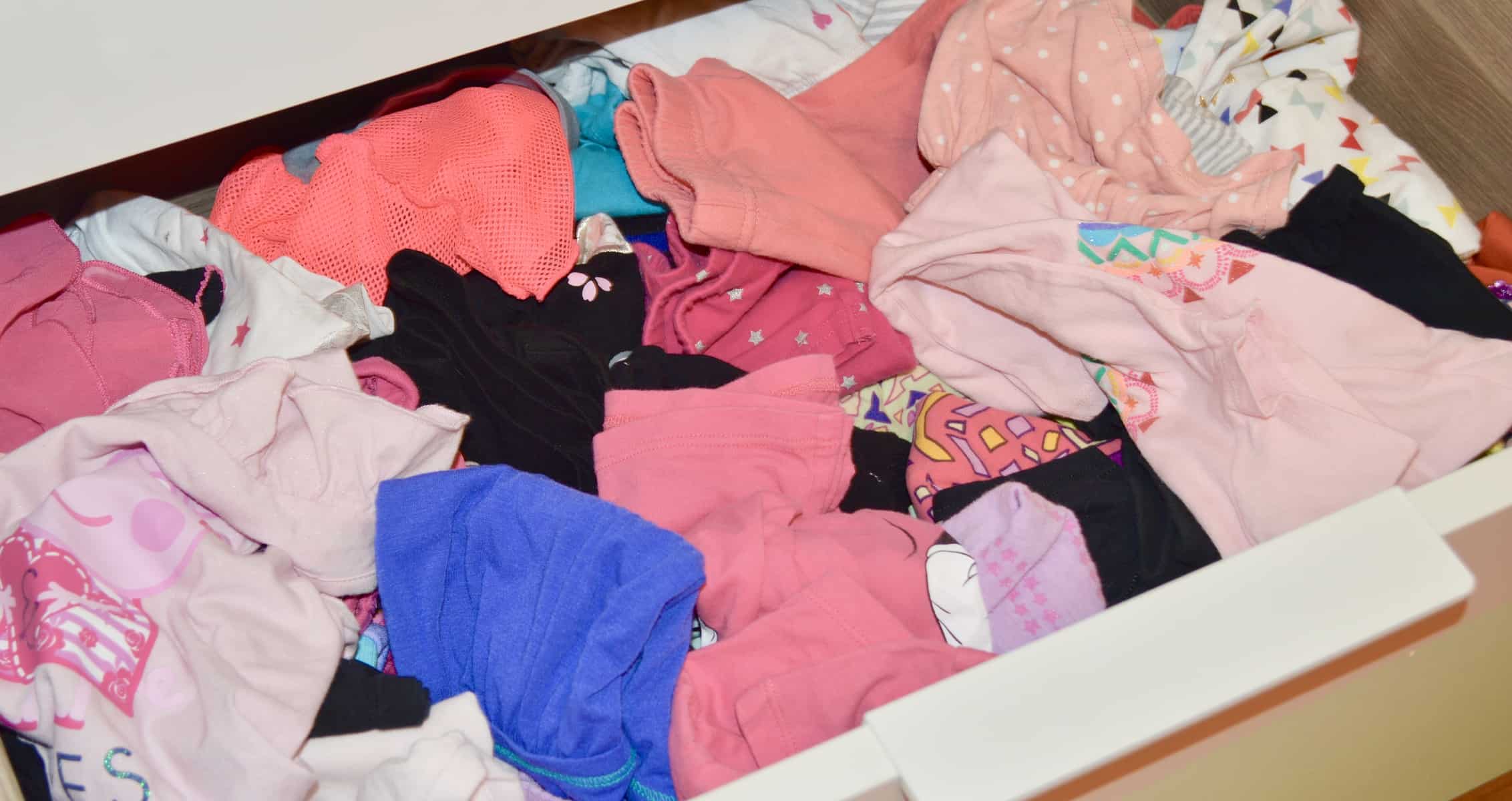 But I couldn't be mad at her. She was only three, and she was desperate to find her favorite shirt. And how could you expect a kid to wade through a stack of folded shirts in a drawer and be neat about it, when most adults mess this up. So I was determined to find a way to showcase all of her clothes so she wouldn't have to go digging to find what she was looking for anymore.
I did a little research into creating an almost a filing-like system for the clothes; so that they would be standing up like files, rather than lying down like papers. A.K.A. The KonMari Method! This way, everything would be easy to see and access. I didn't trust the confines of her dresser to keep everything in place, so I headed to Target where I found these Y Weave medium storage bins, a perfect size for fitting two into her drawer: one for her pants and one for her shirts.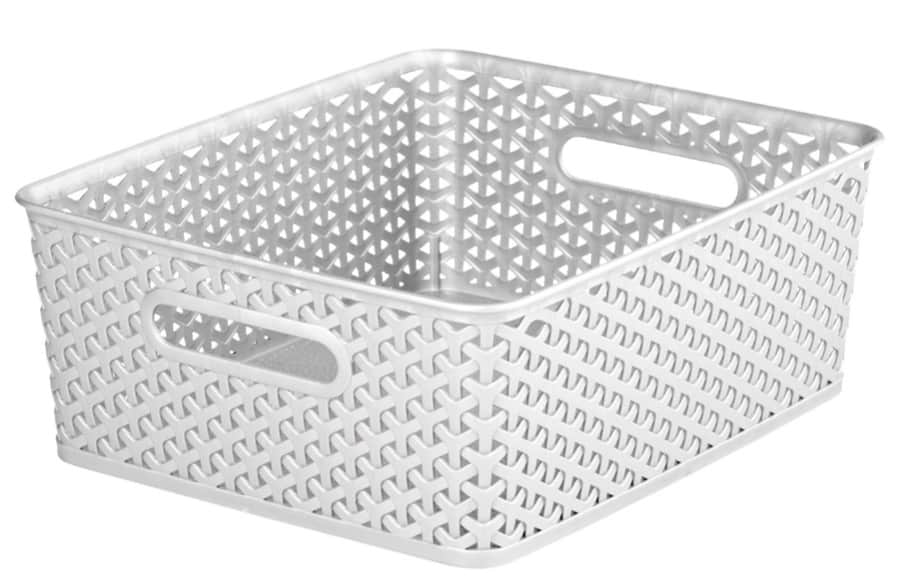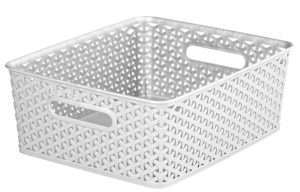 Organize Kids Clothes with KonMari
The first step was to get all of the clothes out of the drawer, check. Next, I didn't want the storage bins moving around the dresser when the door was opened so attached velcro Command Strips to the bottom of the containers and affixed them to the inside of the drawers. Now I can pull the bins out and be assured that they won't move around, and that the kids wouldn't be able to move them around either.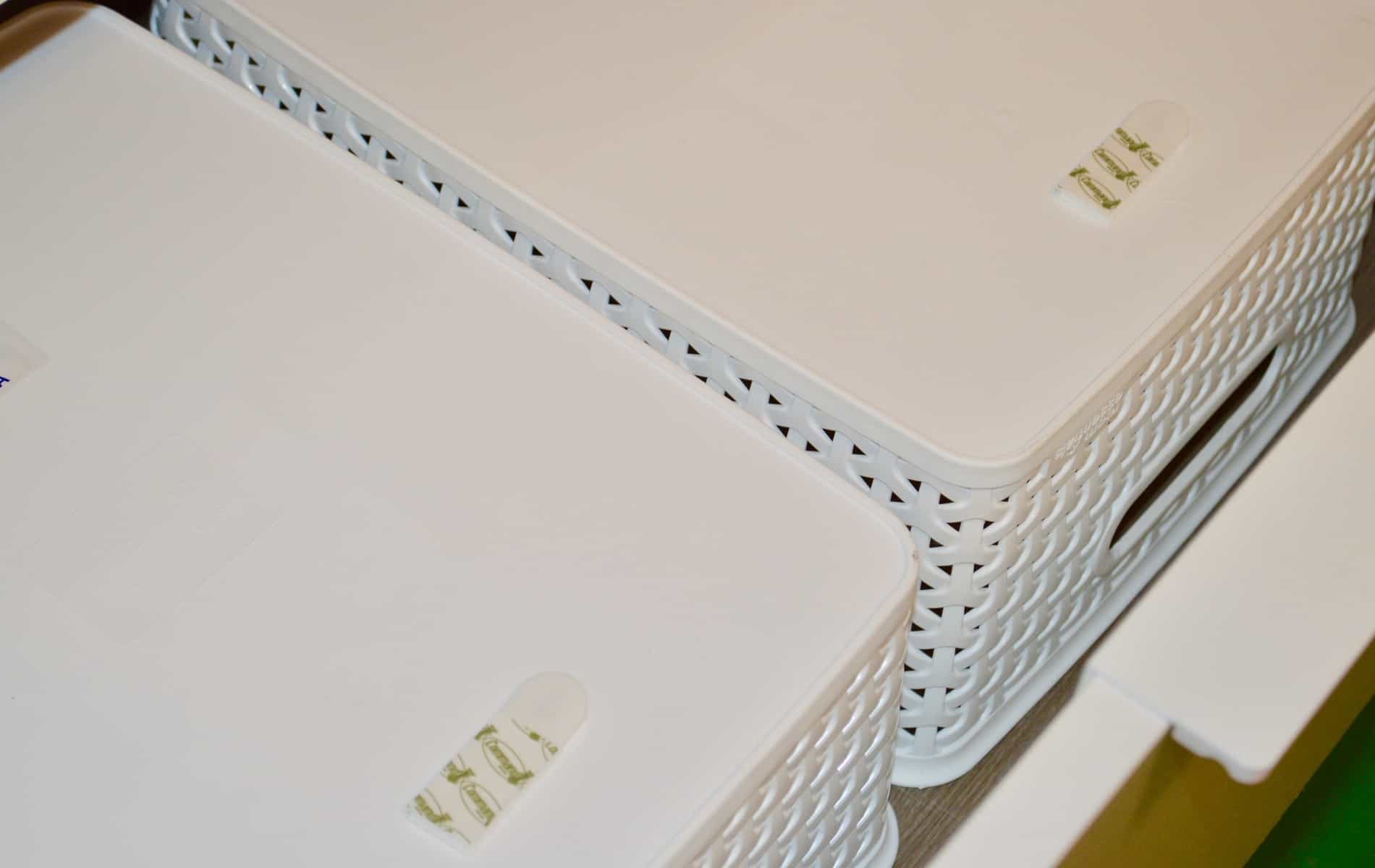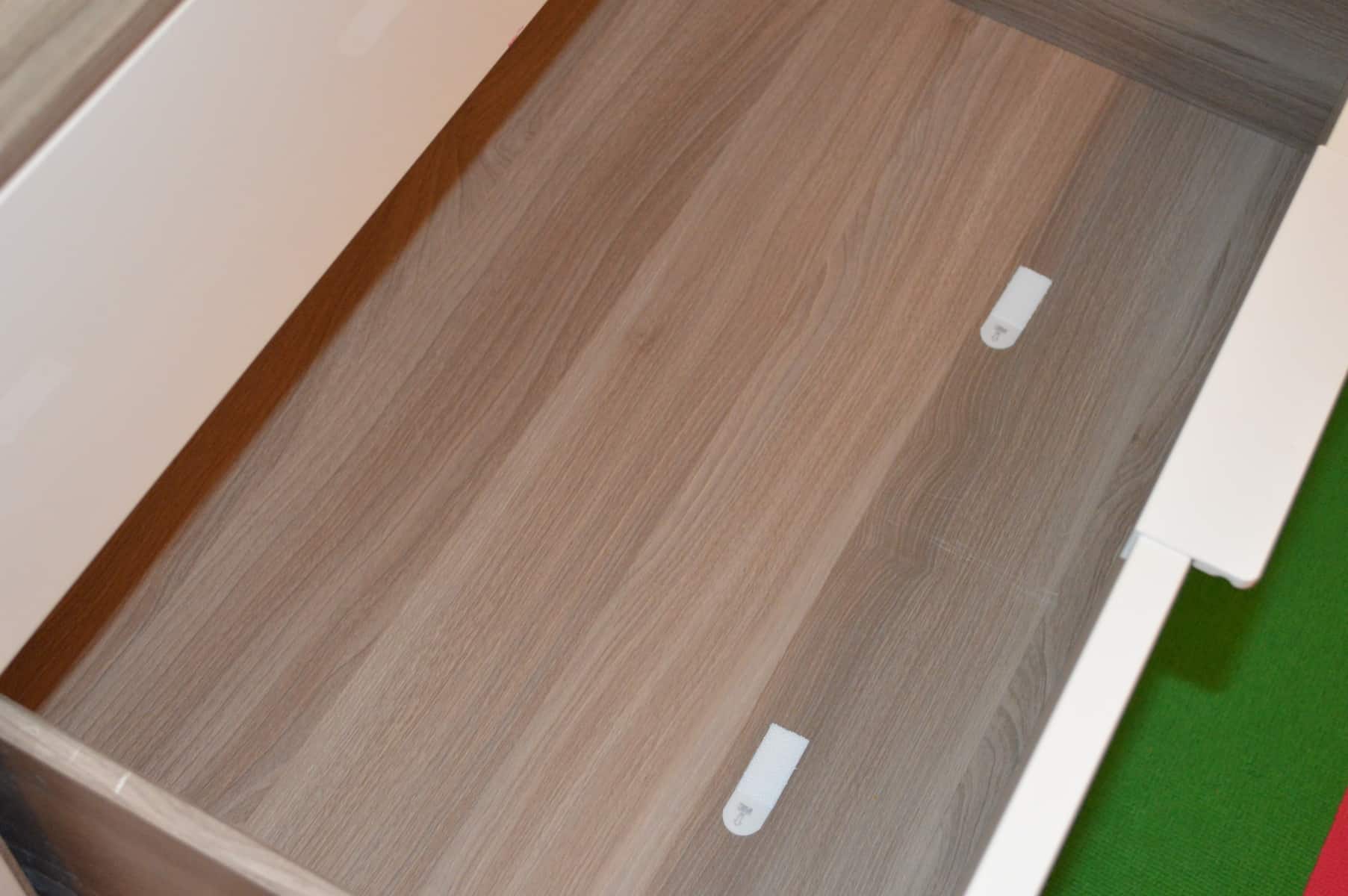 KonMari Pant Folding
I decided to tackle the pants first. These are little 3T pants, so the folding is super simple and doable. It all starts with folding the pant legs onto each other to make a large rectangle. Then you fold in half, bringing the ankle to the waist, then fold in half again. Doing this creates a square shape, perfect for file sorting.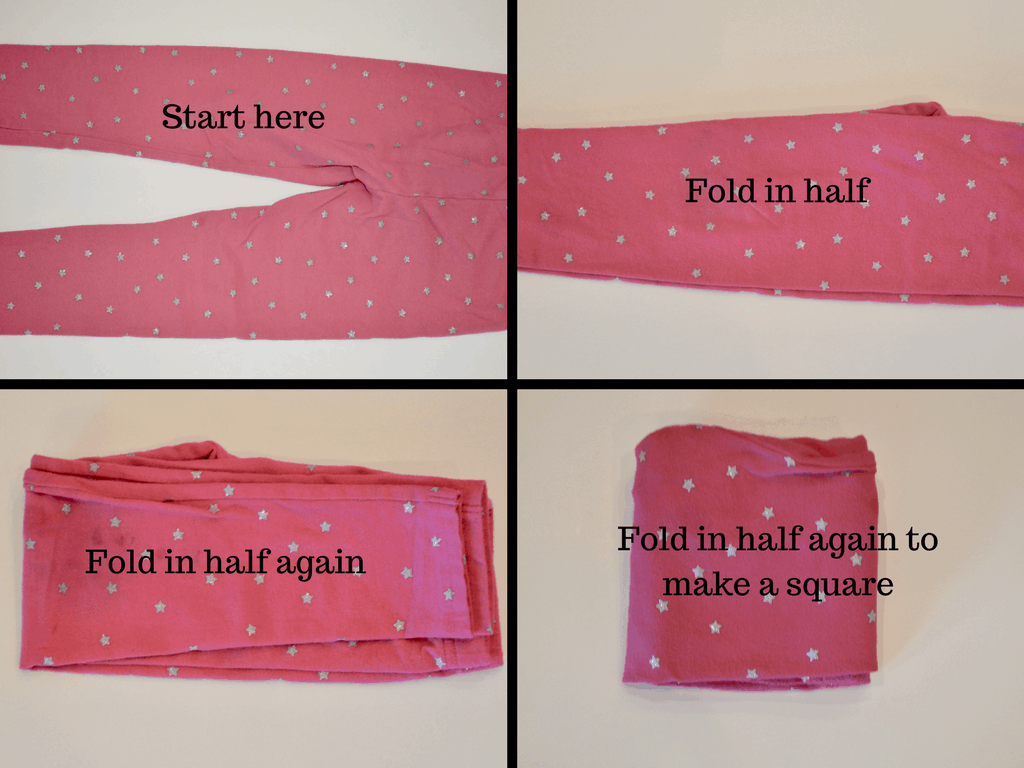 KonMari Shirt Folding
Shirts require an extra fold, but are still simple and quick to do. Place the shirt frontside down. Fold one half of the shirt towards the middle, then do the same with the other side. Fold up into thirds to achieve the square fold, ideal for the file folding. The best part is that by placing the shirt frontside down, you will able to see what design or character is on the shirt when it's put away. No more pillaging through stacks in a deep dresser, trying to find what you are looking for.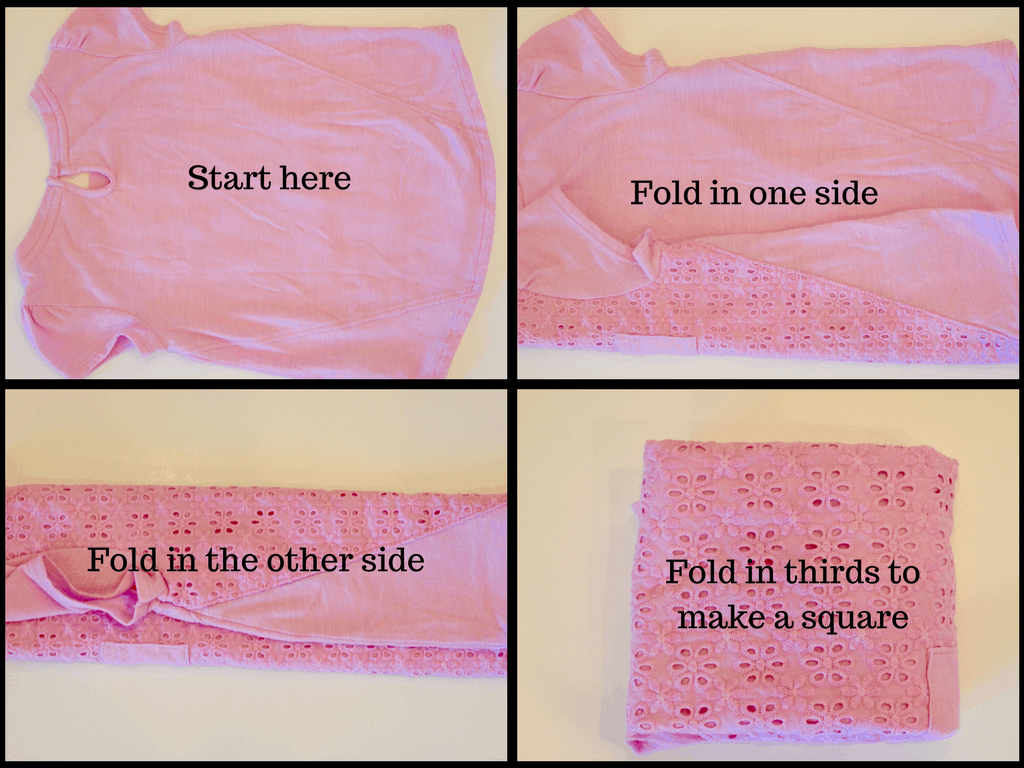 Color Coordinate?
So now that you've mastered how to organize kids clothes, if you're really motivated, you could try color coordinating your clothes to achieve total organizational nirvana! But seriously, all my girls' clothes are either pink, multicolored, or have some huge design on them, so I do the best I can at this part. Ideally, it is best to start with the darkest colors and move to the lightest. That way when you are putting things away you know exactly where they should go. I feel like I'm still able to achieve this by keeping the same hues together.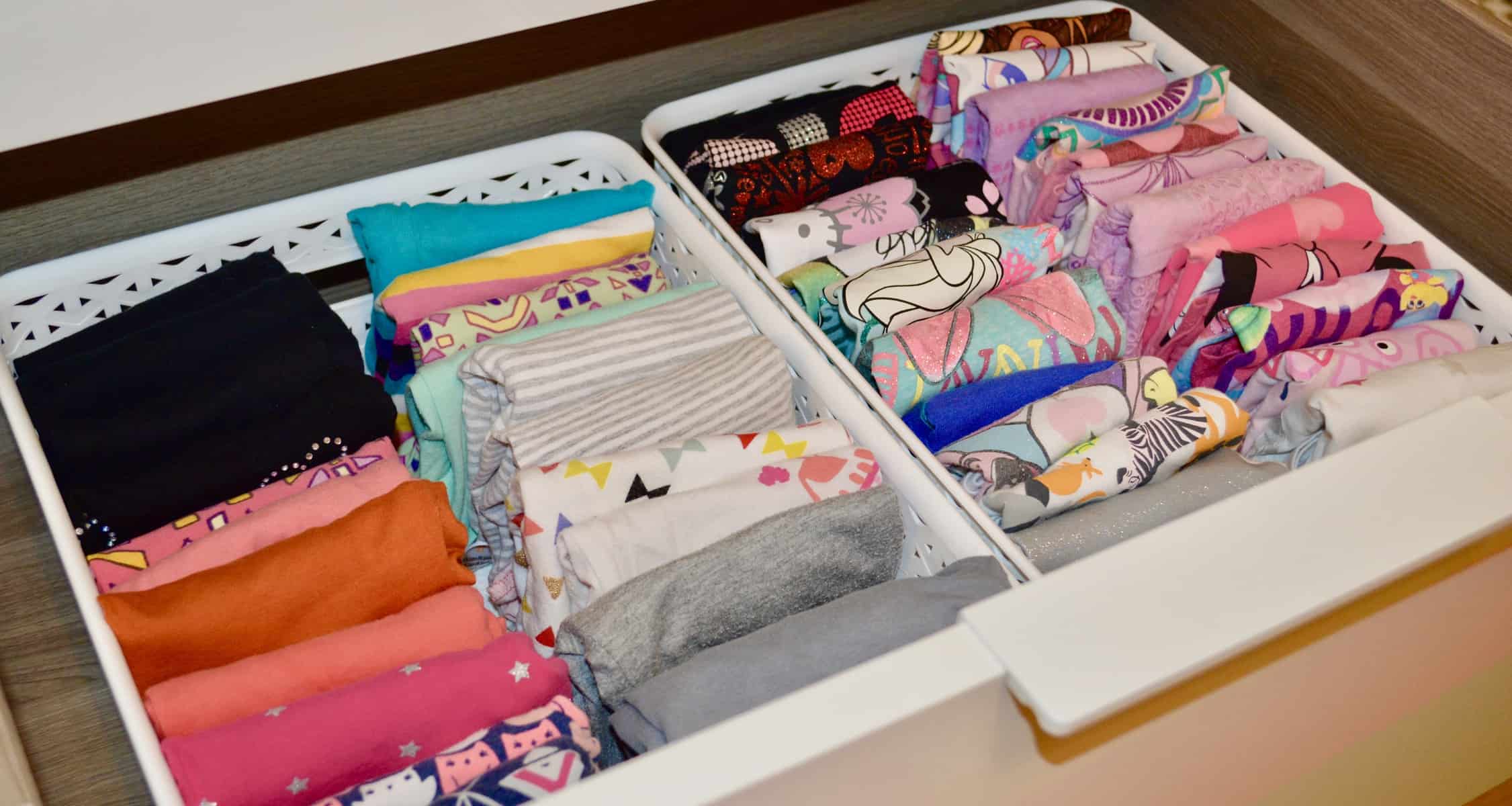 So there you have it, the best way to organize kids clothes. The whole process took no more than 10 minutes to achieve and I love the fact that everything has a place and stays neatly folded. My kids love that they are able to find what they need without having to ask for help or dig through drawers. This is simple deliciousness to me!
Once you've completed your task of organizing, how about a treat like these Oreo Cake Pops… Happy dance all around!
Get Your Free Party Planning Checklist!