Shopping for someone who loves to cook? Don't miss this list of the best must-have Amazon kitchen tools, gadgets and kitchen gifts that are unique, useful, and inexpensive!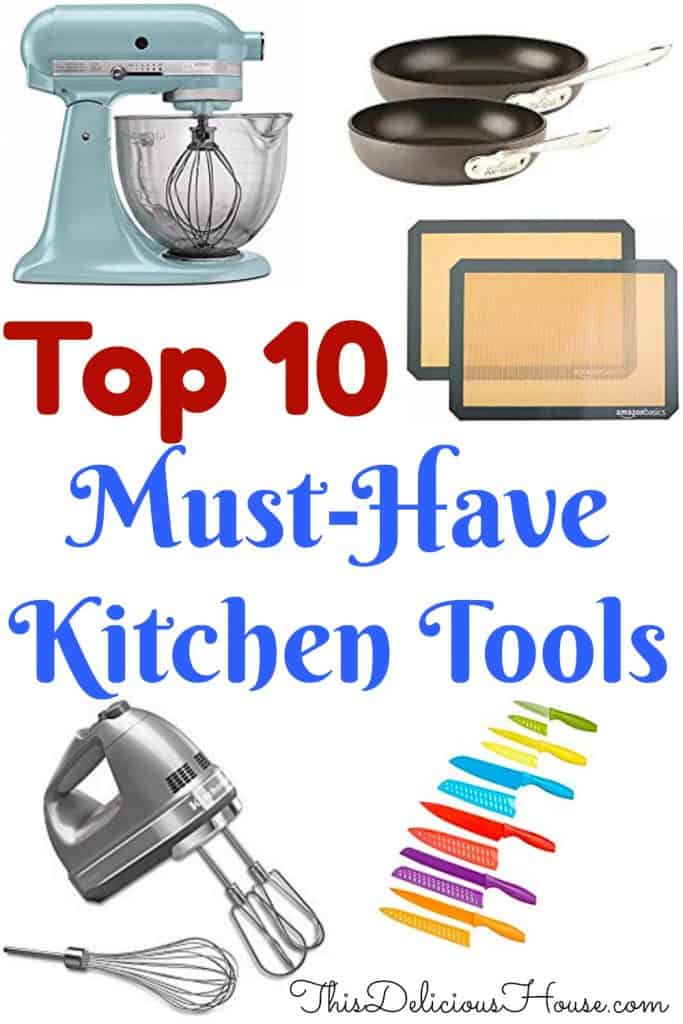 These kitchen tools are guaranteed to get a lot of use. I personally own them all and use them at least once a week with my food prep. As a busy mom, food enthusiast, and avid cook for the past 20 years, I can tell you these are not just gadgets, they are kitchen must haves!
Check out the top 10 Essential Kitchen Tools
1. Clip on Strainer
Make a lot of Mac n Cheese, boiled eggs, or veggies? Then, you definitely need this Chef's Planet Clip and Drain Strainer which is great for straining water from a small pot. Because who has time or space to drag out a giant colander every time you need to drain a small pot!

2. Lemon and Lime Juicer
Save time and your hands with this easy to use Metal Lemon Lime Squeezer. Additionally, it's easy to use and clean, one of the only juice squeezers that has an insert for limes and lemons, and is a great price!

3. Zester Microplane
Grate garlic, parmesan, ginger, nutmeg, and zest lemons with ease! This Microplane 40020 Classic Zester/Grater gets used all the time in my kitchen. So, be sure to get this great quality and totally necessary kitchen tools.
4. Kitchen Scale
I never thought I'd need a kitchen scale but, since I buy in bulk, I use it daily for following along with recipes. Great for measuring out dry ingredients and weighing meat and cheeses. I really like the Digital Kitchen Scale/Food Scale from GreaterGoods because it's easy to clean and has large numbers.
5. Silicone Baking Mats
Never pry off cookie or measure out parchment paper again with this AmazonBasics Silicone Baking Mat – 2-Pack. Moreover, this works just as good as the twice-as-much name brand version, and helps me get perfect cookies every time!
6. Colored Knife Set
For the record, I have an expensive J.A. Henckels knife set, but quite honestly I don't use it nearly as much as I use my AmazonBasics 12-Piece Colored Knife Set. In my opinion they work just as good, are more comfy to chop with. Additionally, I love that I can pull out the color knife I need without guessing.
7. Silicone Spatula
This Zyliss Silicone Stir Fry Spatula is my everything kitchen essential! Moreover, it will be your most used kitchen tools guaranteed. I use this for cooking scrambled eggs, breaking up meat in a pan, frying onions, and a million other things. Way more useful and sanitary than a wooden spoon.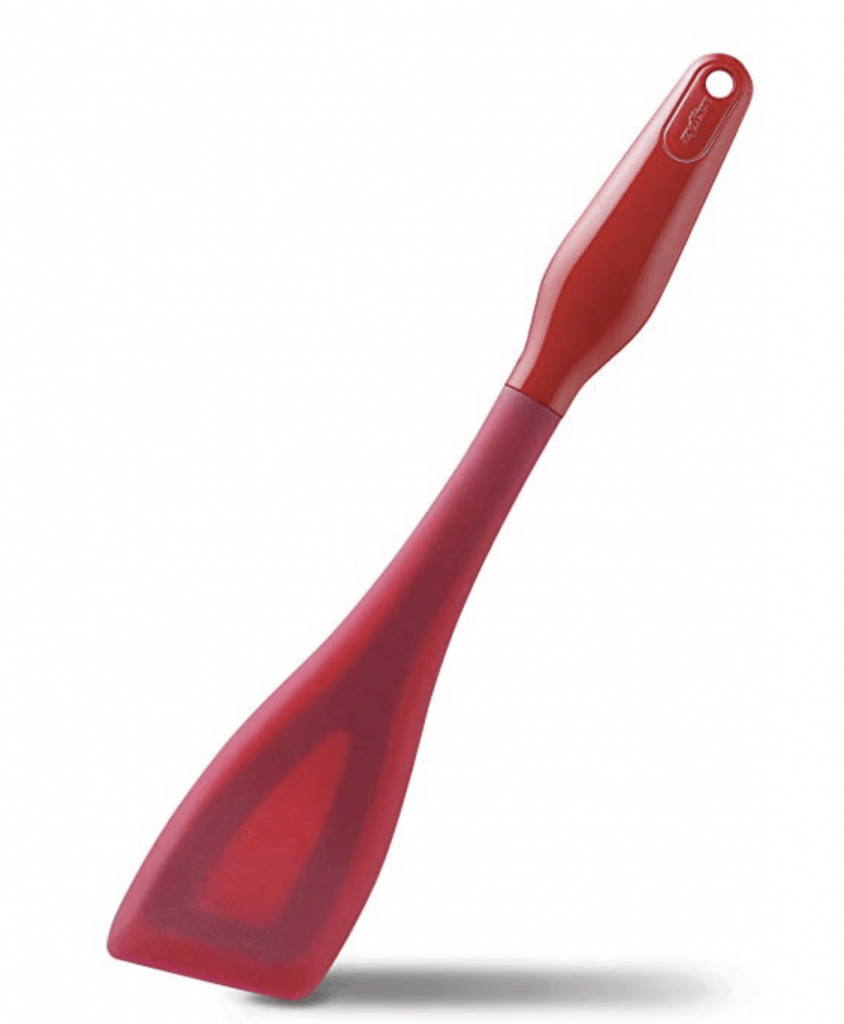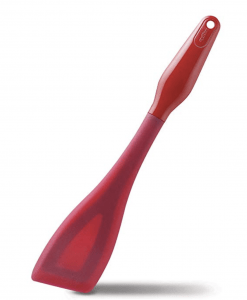 8. Non-Stick Frying Pans
A great non-stick pan will be your go-to item for everyday cooking. Invest in a great pan set, and it'll last you at least 10 years! I love All-Clad Nonstick Frying Pans (8 Inch Pan and 10 Inch Pan) because they are easy to use, work on induction, and can be transferred to the oven. Plus they are a great price for a high quality item… definite essential kitchen tools!
9. High-Powered Hand Mixer
An amazing hand mixer is a worth it's weight in gold! Moreover, I use it for mixing batter, mashing bananas, or even shredding chicken. Get a good quality one like KitchenAid 7-Speed Digital Hand Mixer that comes with whisk attachment for making whipped cream.
10. Durable Cutting Boards
Dishwasher-safe cutting boards like these GORILLA GRIP Original Reversible Cutting Boards are the kitchen tools that every cook needs. These are durable, have juice grooves for catching any meat juices, won't slide around when you're cutting on them, and just toss in the dishwasher to clean. It's nonporous surface means that's it sanitary to cook with, unlike bamboo cutting boards. And such a great price for three cutting boards!
Oh, and one more kitchen essential:
Yes, it's pricey and bulky, but in my opinion, so necessary! I love my stand up mixer and use a couple times a week. The KitchenAid 5-Qt. Artisan Design Series with Glass Bowl is my pick for this item because it's high-quality, has lots of different attachment options, and so pretty to look at! Who wouldn't love having this on the counter?! Additionally, I use my stand mixer to make dough for bread and pizza, whip up frostings, make cookie batter like my Triple Chocolate Chip Cookies, you name it! Get a good quality mixer and it'll last you for years.
So, I hope you have found this Top 10 Essential Kitchen Tools list helpful. Use this as a shopping guide or gift guide for your kitchen enthusiast. And remember it's all from Amazon, a company you can trust and the one with the free shipping for prime members!